Jeff Bezos is going to space this summer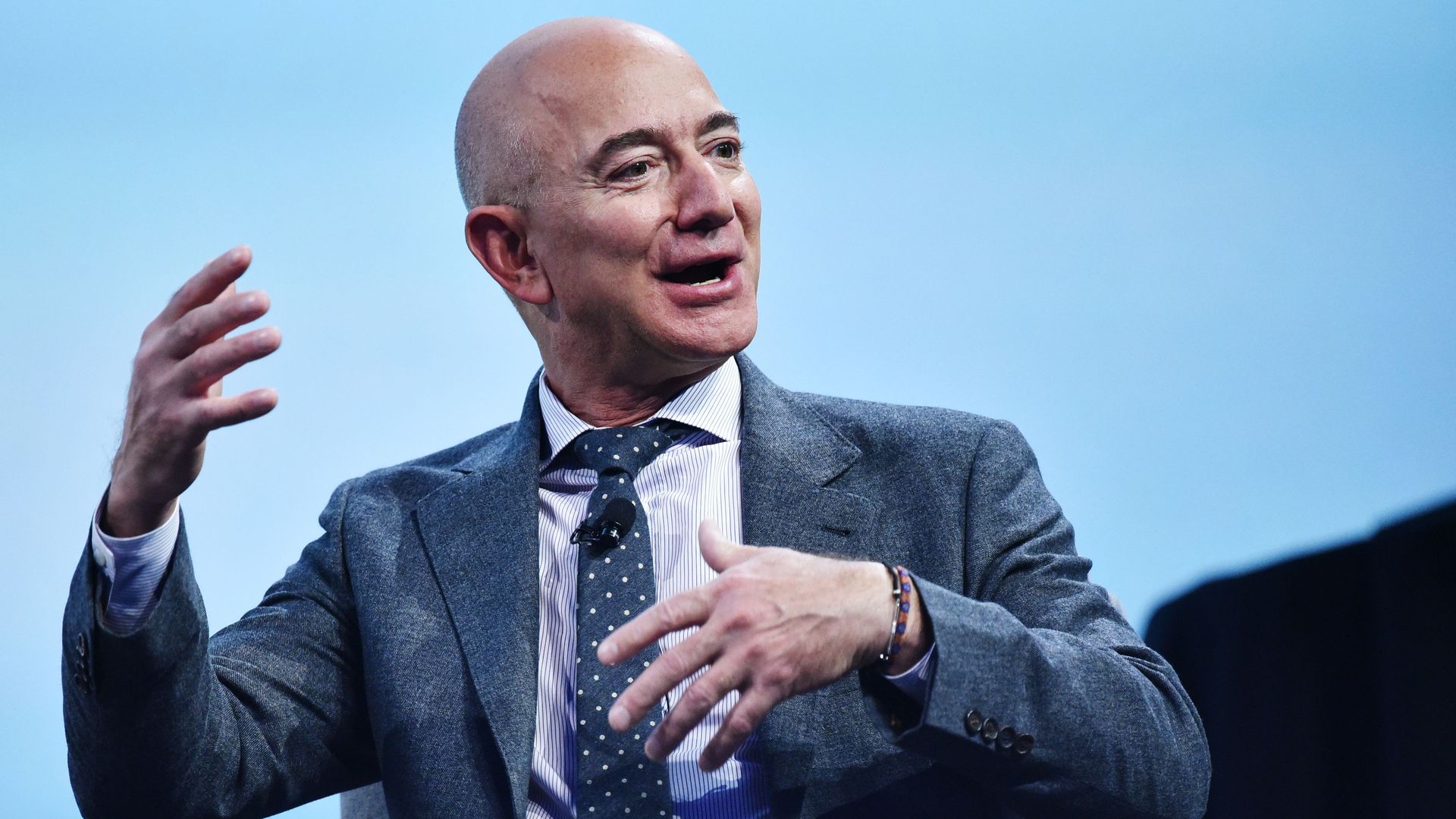 Jeff Bezos announced Monday that he and his brother Mark would be among those flying on the first passenger flight of his space company Blue Origin — via a video posted on the billionaire's Instagram account.
The big picture: The passenger flight, the New Shepard, will be launching on July 20, with Bezos and his brother joining the winner of a public auction for one of the seats.
Currently, auction bidding is at $2.8 million with roughly 6,000 participants from 143 countries.
The New Shepherd has flown more than a dozen successful test flights, all without passengers, per CNBC.
"To see the Earth from space, it changes you," Bezos said in the video. "It's an adventure. It's a big deal for me."
Of note: July 20, the day of the flight, will mark the 52nd anniversary of the Apollo 11 moon landing.
Go deeper