India's PM announces free coronavirus vaccines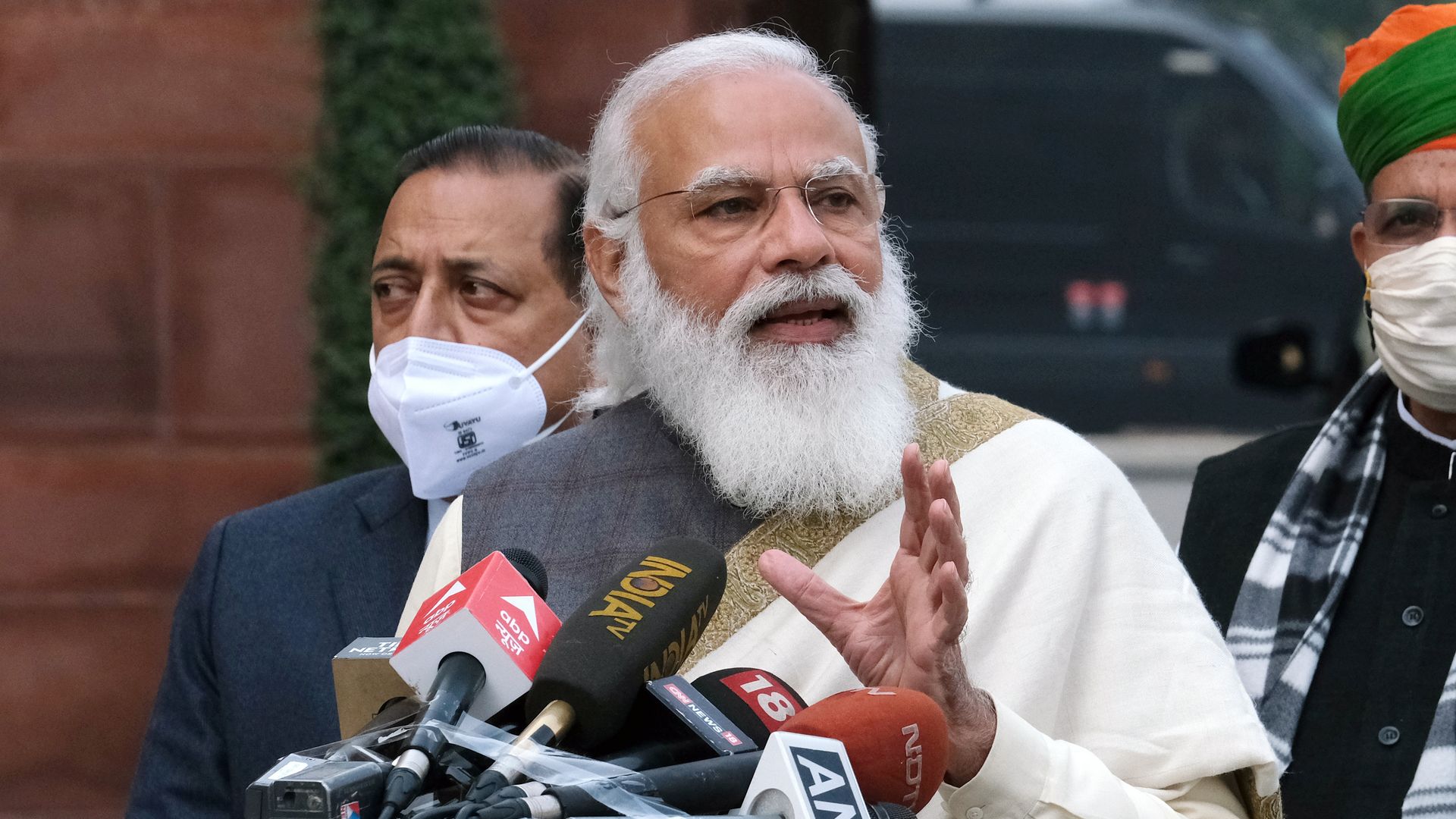 India's Prime Minister Narendra Modi announced Monday that the government would offer free COVID-19 vaccines to all adults later this month, Reuters reports.
Why it matters: Previously, India had only provided free vaccines to elderly adults and front-line workers — meaning most people within the 18–45 age group would have to pay a fee in order to be vaccinated.
Under the new policy, the federal government would take over the vaccination efforts that state governments had previously managed.
India has administered 232 million doses since its vaccination drive began Jan. 16, with 3.4% fully immunized, per the Straits Times.
"No state will have to spend any money for vaccines," Modi said, per The Wire."Those who wish to get vaccines at private hospitals, will be able to do so. Private hospitals will be able to get 25% of the vaccines produced."
India has had a surge in coronavirus cases and has faced a catastrophic death toll.
Go deeper