What to make of the "Goldilocks" economic reports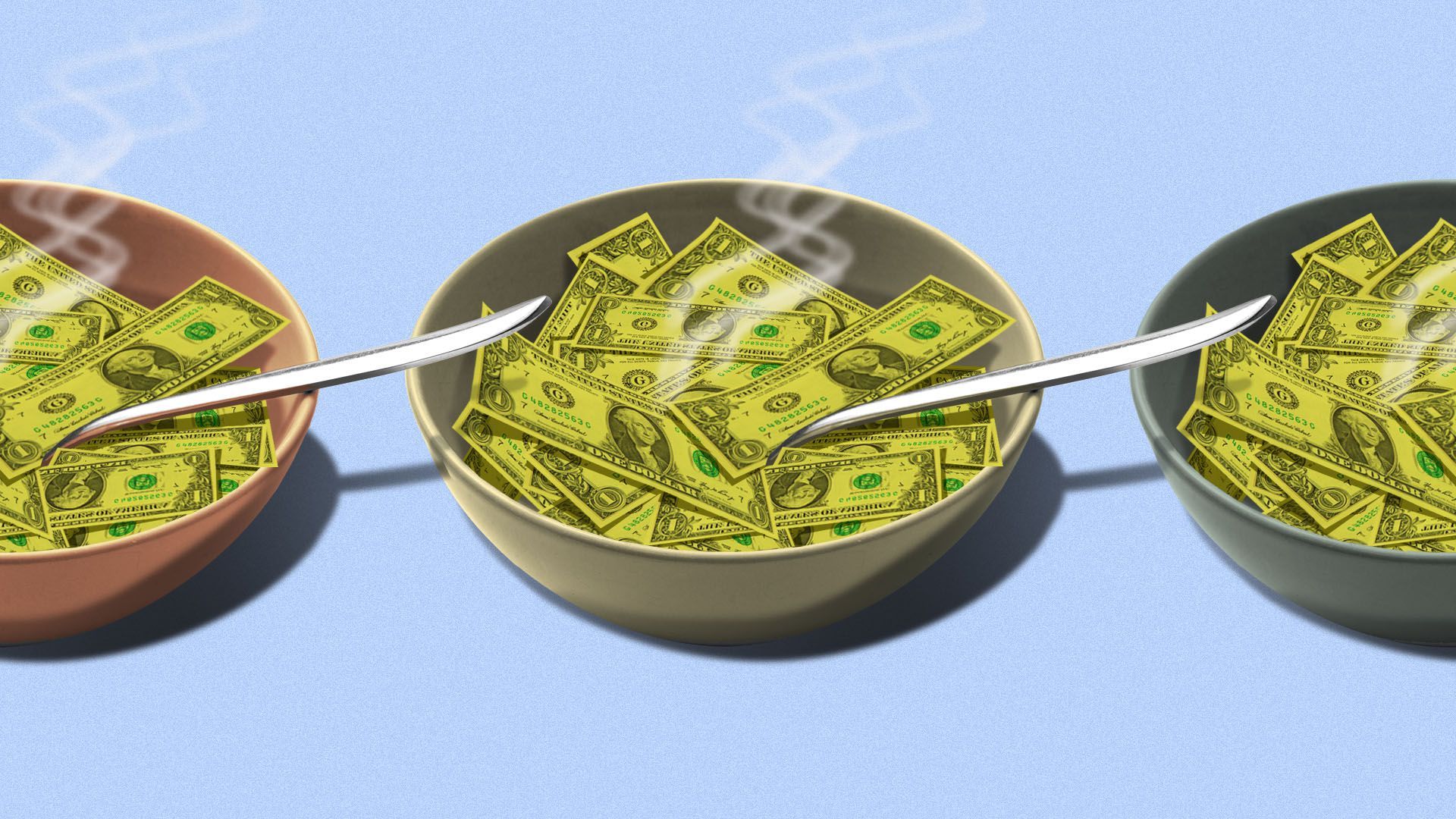 Last week's economic data dump was nothing if not consistent. Spanning the May jobs report, the Federal Reserve's Beige Book and business activity indicators, the picture that emerged was one of an economy in recovery — albeit slower than some expected, and jammed with labor and supply shortages.
Why it matters: Taken together, the data gives the Fed cover from making any big monetary decisions or changing its course over the next few months.
Catch up quick: Friday brought a "Goldilocks jobs report," in that it was "not too hot, and not too cold," Kristina Hooper, Invesco's chief investment strategist, tells Axios.
"From a markets perspective, this is the best possible scenario. We saw enough job creation, but not too much," Hooper says.
There were 559,000 jobs created in May — which is still 7.6 million below pre-pandemic levels.
The market generally expected the Fed to begin telegraphing plans for tapering by late summer or fall. After last week's reports, that hasn't changed.
Meanwhile: The Fed governors in Wednesday's Beige Book highlighted increased growth compared with earlier in the year.
Yes, but: They also noted labor shortages and increasing input costs for businesses.
"It's unusual to see continued slack in the economy, together with labor shortages which are very clearly being signaled by employers," says Sonal Desai, fixed income CIO at Franklin Templeton.
And it's not just low-skilled jobs. "There appears to be a genuine difficulty in finding both unskilled and skilled workers," she notes.
What to watch: Whether the June and July jobs and price data show the bottlenecks working themselves out as the pandemic recovery progresses.
What else to watch: The mismatch of available jobs to available labor could ultimately become part of the conversation on immigration reform.
Go Deeper with Axios Re:Cap🎙 to unpack the jobs report.
Go deeper