Internet sleuths launch online manhunt for Capitol rioters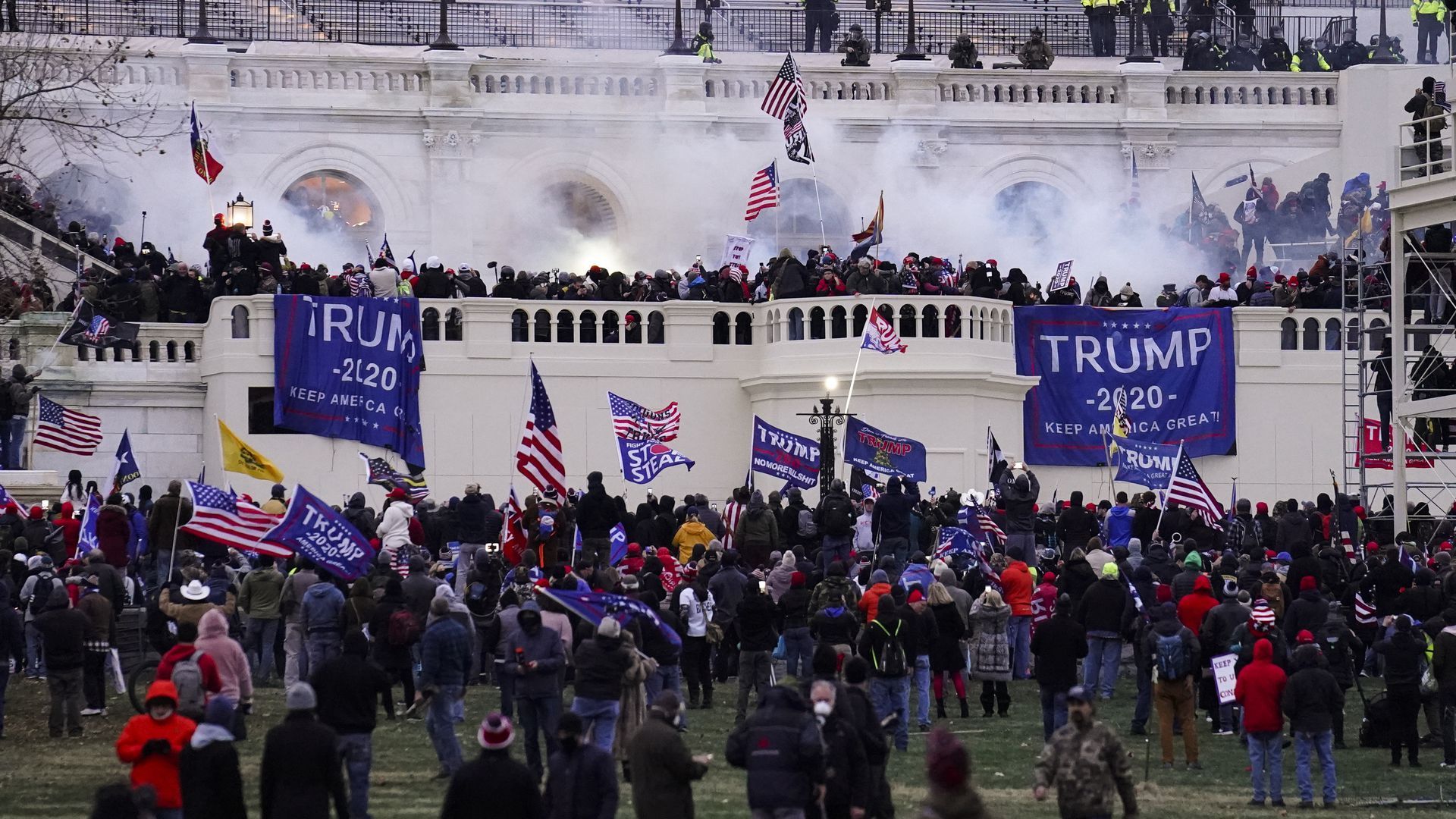 Amateur internet sleuths have launched a massive online manhunt for Capitol rioters, Bloomberg reports.
State of play: After the Jan. 6 riots, the FBI saw a 750% increase in daily call and electronic tips to its main hotline and have brought charges against more than 400 rioters.
While the online manhunt has assisted in the FBI's investigation, some have raised concerns that these internet vigilantes might share the personal information of innocent people, per Bloomberg.
The effort of sedition hunters, as with previous online crowdsourcing initiatives, has had its share of misfires — with a retired Chicago firefighter being falsely accused, among others.
What they're saying: "Every person brings a piece of the puzzle together," Chris Sigurdson, one of the individuals involved in the online manhunt, told Bloomberg. "People are only able to really hone in on somebody based on the work that everyone else is doing."
Forrest Rogers, who helps run a sedition-hunting group called Deep State Dogs, said in a statement to Bloomberg, "We want these people brought to justice."
There's a sense that this stuff still has to come out and be in the public domain, otherwise we risk being in a situation where the history gets missed," John Scott-Railton, a senior researcher at the University of Toronto's Citizen Lab, said. "The fact these groups still exist shows just how much people care."
Go deeper