Exclusive: DOE launches push to meet hydrogen "Earthshot" goal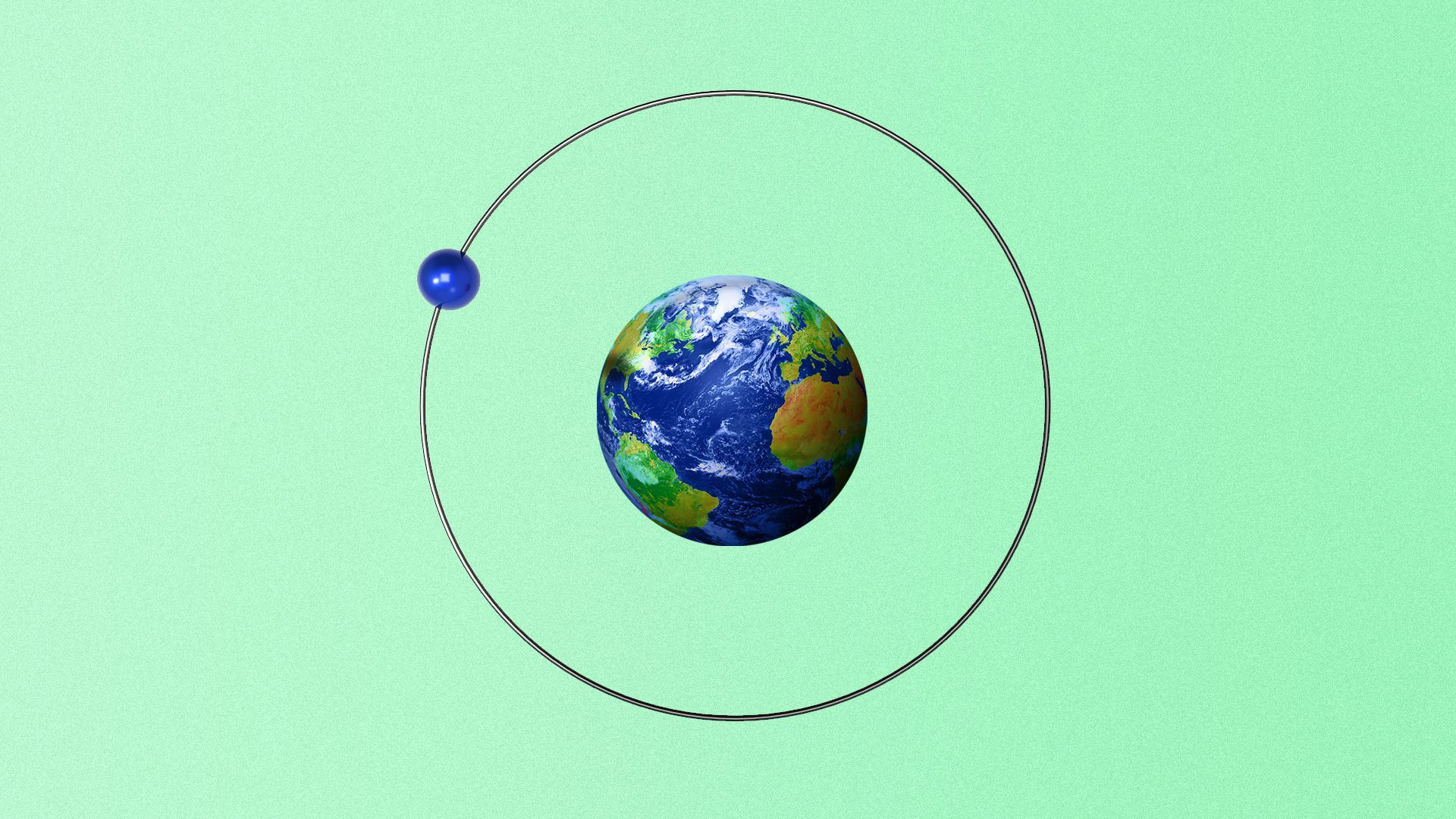 Energy Secretary Jennifer Granholm will on Monday unveil new efforts aimed at massively cutting the cost of producing hydrogen with climate-friendly processes, according to an agency official.
Driving the news: The department will announce the "Hydrogen Shot" program to breathe life into the DOE's goal, first announced in April, to drive the costs of clean hydrogen down from about $5 per kilogram today to $1 per kilogram by 2030.
The rollout will include a formal "request for information" on ideas for specific, viable hydrogen demonstration projects as the DOE seeks to make clean hydrogen cost-competitive.
The hydrogen effort is the first under the DOE's wider new "Energy Earthshots" program, first announced in late May in the department's budget proposal, to bolster development and deployment of multiple carbon-neutral fuels.
Why it matters: The Hydrogen Shot initiative seeks to cut the cost of hydrogen fuels derived from renewable energy, or natural gas if carbon emissions are captured and stored.
The big picture: Clean hydrogen fuels are viewed as a promising technology for use by the transport sector, such as powering cargo ships and large trucks, and for energy storage. They may also play a key role in decarbonizing heavy industrial processes.
Right now, the high cost of producing these fuels from renewable energy sources and lack of a robust infrastructure for distributing them presents significant hurdles for deploying fuels that could help decarbonize elements of the global supply chain.
These include shipping assets that so far have been difficult to transition to cleaner fuels, such as heavy trucks and giant cargo ships.
By the numbers: The DOE's overall fiscal year 2022 budget request seeks roughly $400 million for various hydrogen-related efforts, a significant boost from current funding, and the department also has financing available through its Loan Programs Office, the department said.
More broadly, the White House is urging Congress to greatly scale up billions of dollars worth of overall clean energy R&D and demonstration efforts over multiple years.
What they're saying: "Clean hydrogen is a game changer," Granholm said. "It will help decarbonize high-polluting heavy-duty and industrial sectors, while delivering good-paying clean energy jobs and realizing a net-zero economy by 2050."  
Go deeper