The high cost of beef drama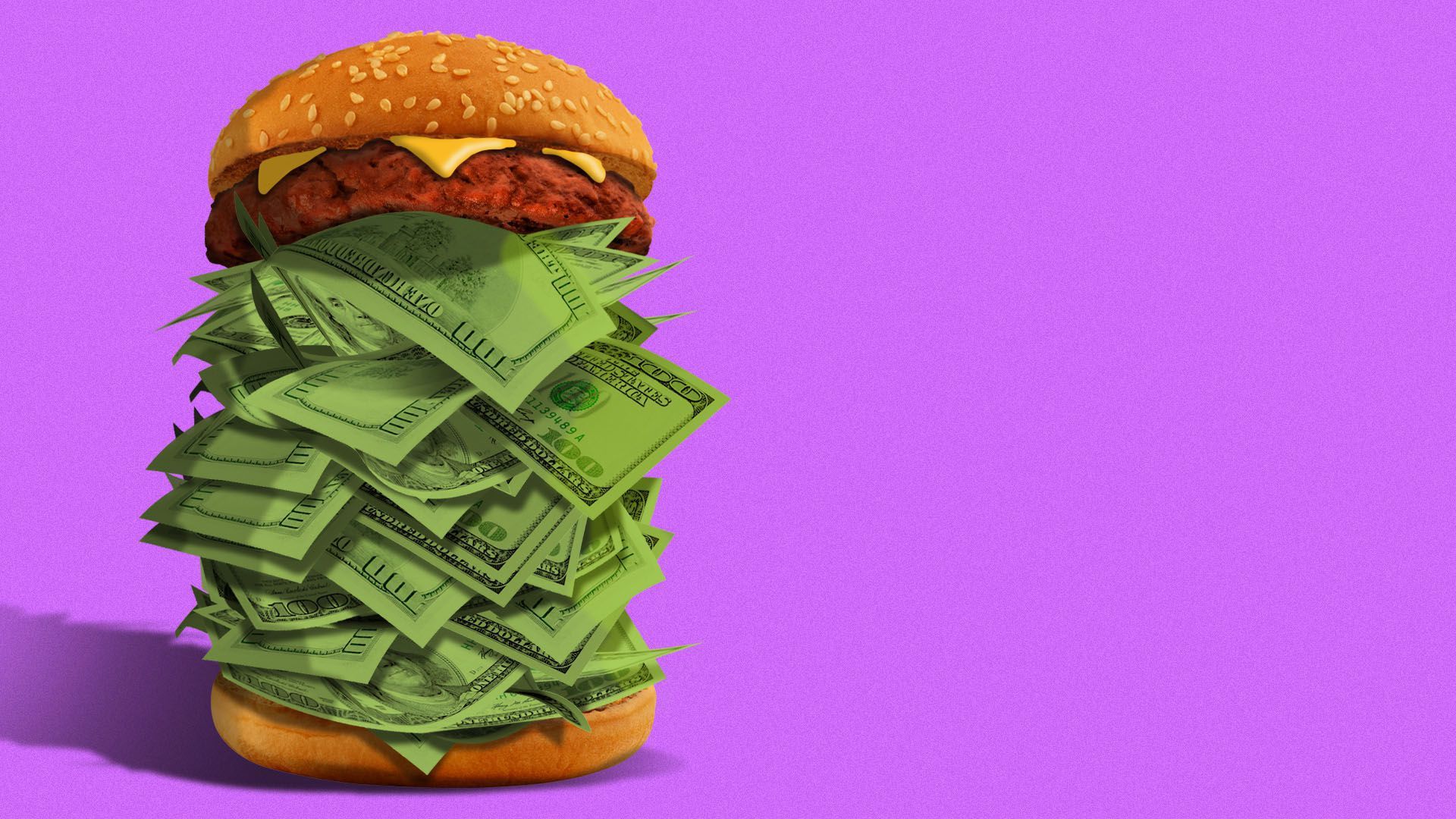 The beef industry is having a rough year — and consumers are footing some of the bill from the fallout.
Why it matters: The ransomware attack on meatpacking giant JBS is the latest hit. But other blows, like droughts, could cause sticker shock to stick around for years.
What they're saying: The issues will "increase beef prices probably for the next two to three years," given beef's long production cycle, says Katelyn McCullock, a senior economist at the Livestock Marketing Information Center.
Where it stands: Beef and veal prices are up over 3% from a year ago, according to the latest government data.
What's happening...
Dry conditions across the country. It throws a wrench in the pasture and hay production critical for cattle, says McCullock.
Pandemic hangover. Longtime cattle backlogs "came home to roost ... and there's just not enough capacity to catch up in the beef-packaging industry right now," says Matt Wiegand, a commodity broker at FuturesOne. (In other words, too many cattle for the available space to package it.)
The JBS ransomware attack — which pushed some of its plants offline — "certainly didn't help" with packaging companies trying to keep up, Derrell Peel, an agricultural economist at Oklahoma State University, tells Axios.
Worth noting: Meatpackers have been hit by other headwinds as they also deal with continued fallout from COVID-19.
Fellow meatpacking giant Tyson Foods said last week it would appoint its fifth new chief executive in as many years.
Tyson and JBS and other packers paid millions to settle price-fixing suits earlier this year.
The bottom line: "Your food bill is going up, but your meat bill might increase a little bit faster than other food products," says McCullock.
Go deeper