States rebound with big budgets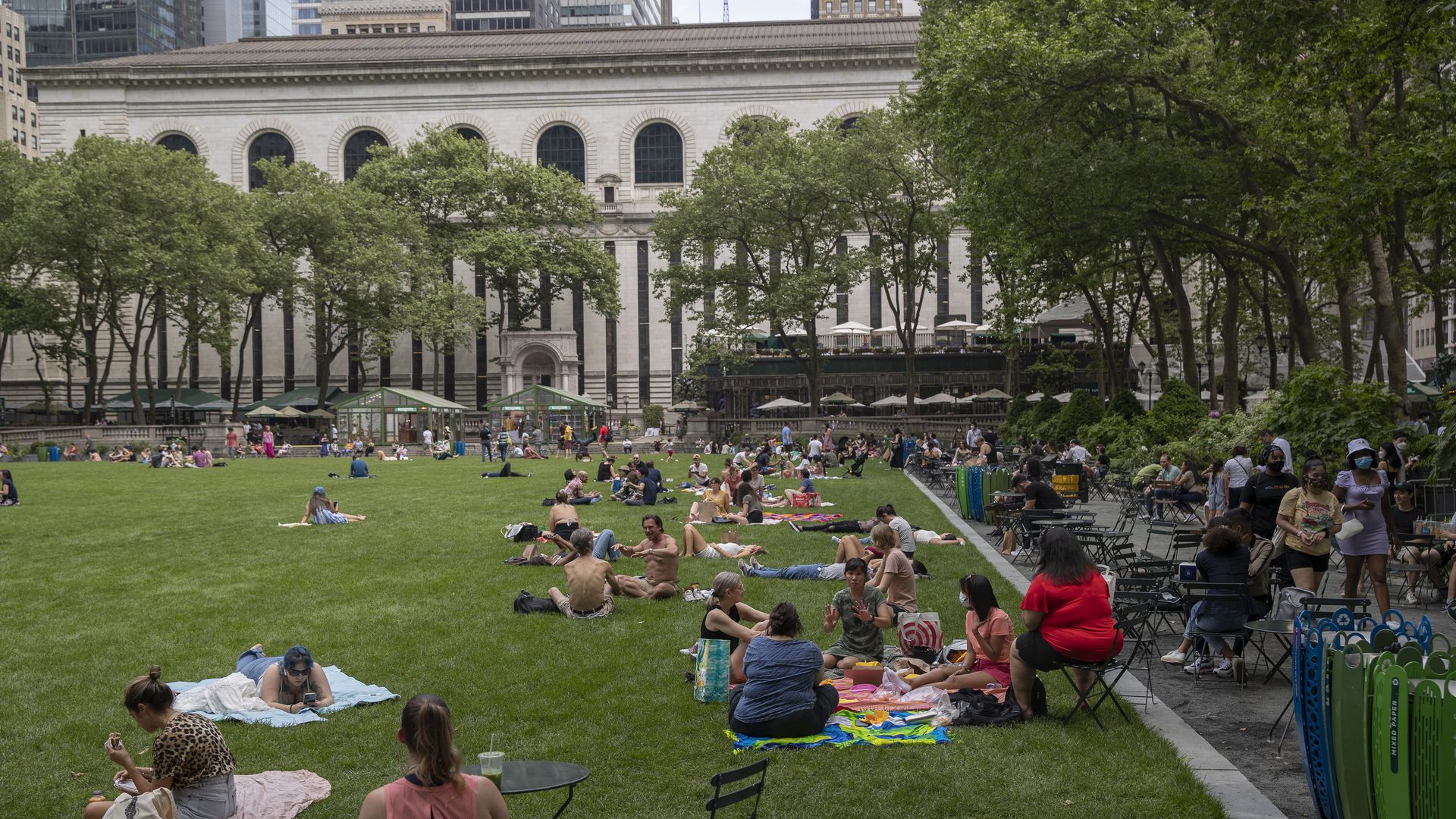 Just over a year from the start of the pandemic and its economic slump, many states have recovered financially and are enjoying booming budgets, reports the Associated Press.
Why it matters: Surpluses in the state coffers means that states are reinvesting in "schools, social programs and infrastructure" while also putting "billions of dollars in savings," according to AP.
The state of play: States including Florida, Maryland, Colorado, New York, Utah and Washington are planning spending budgets that are up 10% or more, while Oklahoma has planned a spending budget 18% greater than its previous one, per AP.
The big picture: The abundance of spending cash is a result of both federal aid given to states as part of coronavirus pandemic relief, as well as a rebound in consumer spending as the economy opens back up and sales tax revenues increase, according to the wire service.
A Pew study published in May noted that state tax revenues have recovered from their pandemic-induced slump and in some cases surpassed their pre-pandemic numbers.
What they're saying: "Last year: shaky foundation. This year: solid foundation," said Oklahoma state Sen. Roger Thompson (R), per AP.
"Revenues have performed much, much better than I would have ever anticipated during a pandemic," said Missouri state Budget Director Dan Haug, per AP.
Go deeper