Senators call for greater regulation of cryptocurrency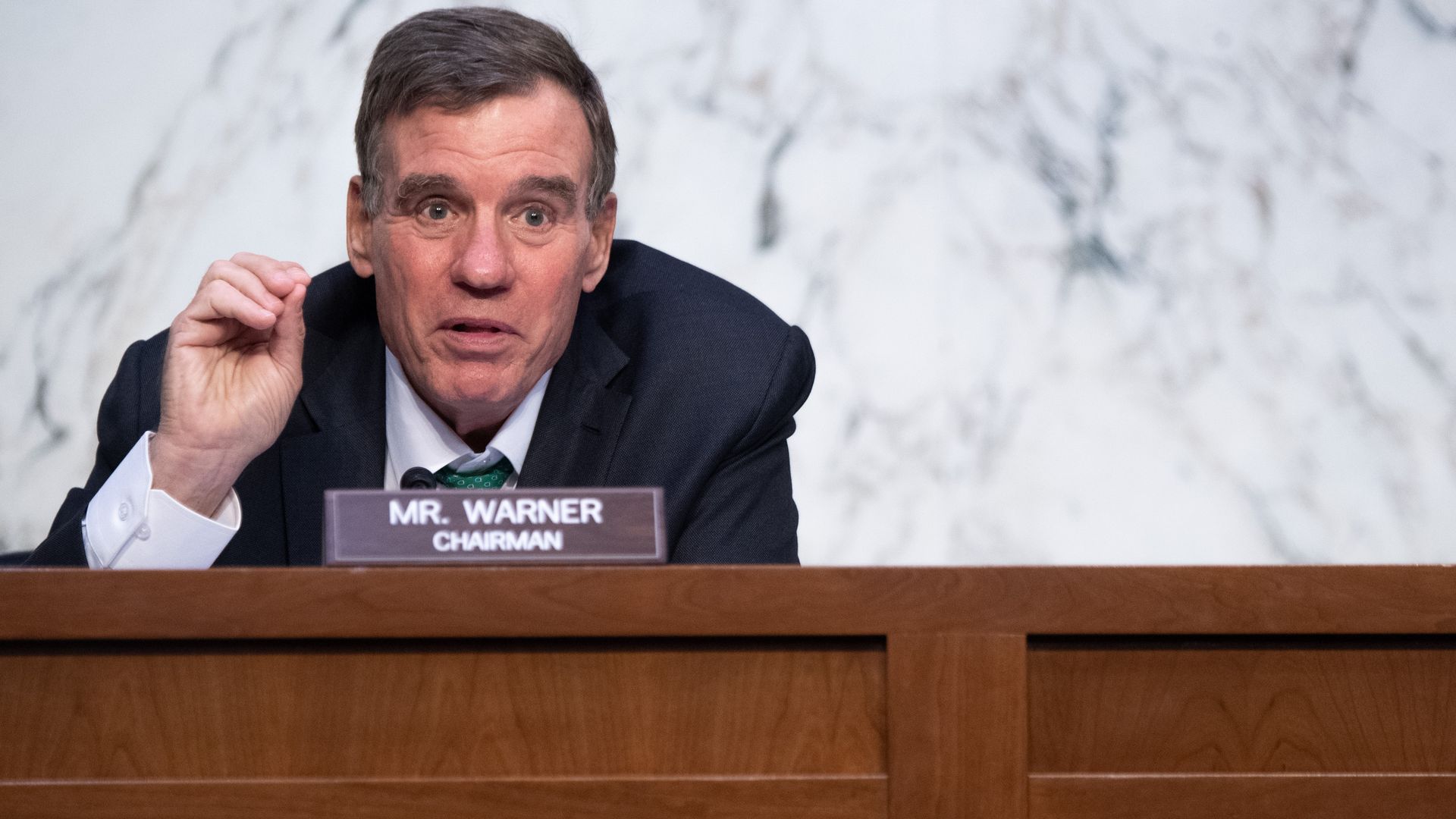 Two members of the Senate Intelligence Committee, Sens. Mark Warner (D-Va.) and Roy Blunt (R-Mo.), called on Sunday for greater regulation of cryptocurrencies in order to crack down on ransomware payments from cyberattacks.
Why it matters: Last month's hacking of the Colonial Pipeline underscored the nation's vulnerability to large scale ransomeware attacks and increased attention to the importance of cybersecurity.
Be smart: Cryptocurrencies allow users to make payments anonymously and can make cybercriminals harder to trace. Ransomware payments through cryptocurrencies like Bitcoin have also been on the rise.
What they're saying: Warner, the Intelligence Committee chairman, acknowledged that there can be some benefits to crypto, but noted that "we are seeing now some of the dark underbelly."
"We do need higher cybersecurity standards," he said in his appearance on NBC's "Meet the Press."
"That's why I'm focusing more on transparency...if a company is paying, if there's not some transparency of that payment, the bad guys will simply find another way to hide it," Warner said.
Blunt argued that cryptocurrency regulation is needed to ensure these types of transactions don't remain "behind the scenes" of the U.S. financial system.
"We have a lot of cash requirements in our country, but we haven't figured out in the country or in the world how to trace cryptocurrency," he said.
"[Y]ou can't trace the ransomware — the ransom payment of choice now. And we've got to do a better job here."
Go deeper: U.S. plans crypto crackdown.
Go deeper