Pope Francis calls for healing after remains found at former Catholic school, doesn't apologize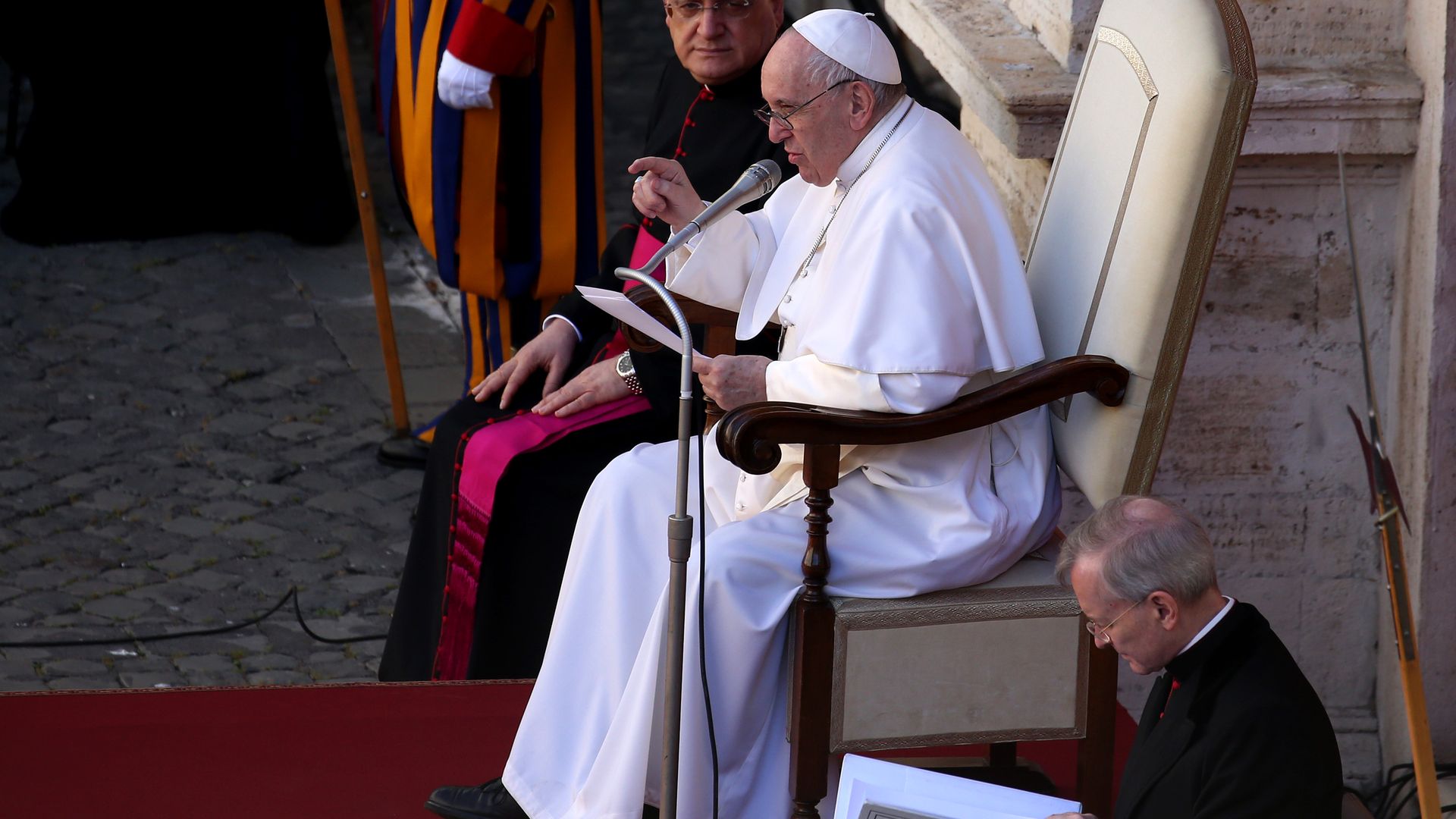 Pope Francis said on Sunday that he was saddened over the discovery of the remains of 215 indigenous students at a Catholic-run boarding school in Canada — but he didn't apologize, AP reports.
Why it matters: Prime Minister Justin Trudeau had criticized the Church for its silence and called on it to "step up and take responsibility for its role in this."
In Canada, more than 150,000 Indigenous children were forced to attend state-funded Christian schools from the 19th century to the 1970s, most of them run by Catholic missionaries, per AP.
Some of the children, whose remains were found, were as young as three, BBC reports.
What they're saying: "May the political and religious authorities continue to collaborate with determination to shed light on this sad affair and to commit to a path of healing,″ Francis said, per AP.
"These difficult moments represent a strong call to distance ourselves from the colonizing model and from today's ideological colonizing and to walk side by side in dialogue, in respect and in recognizing cultural rights and values."
In a statement to BBC, Trudeau said, "We need to have truth before we can talk about justice, healing and reconciliation."
Go deeper