Manchin "confident" in infrastructure package compromise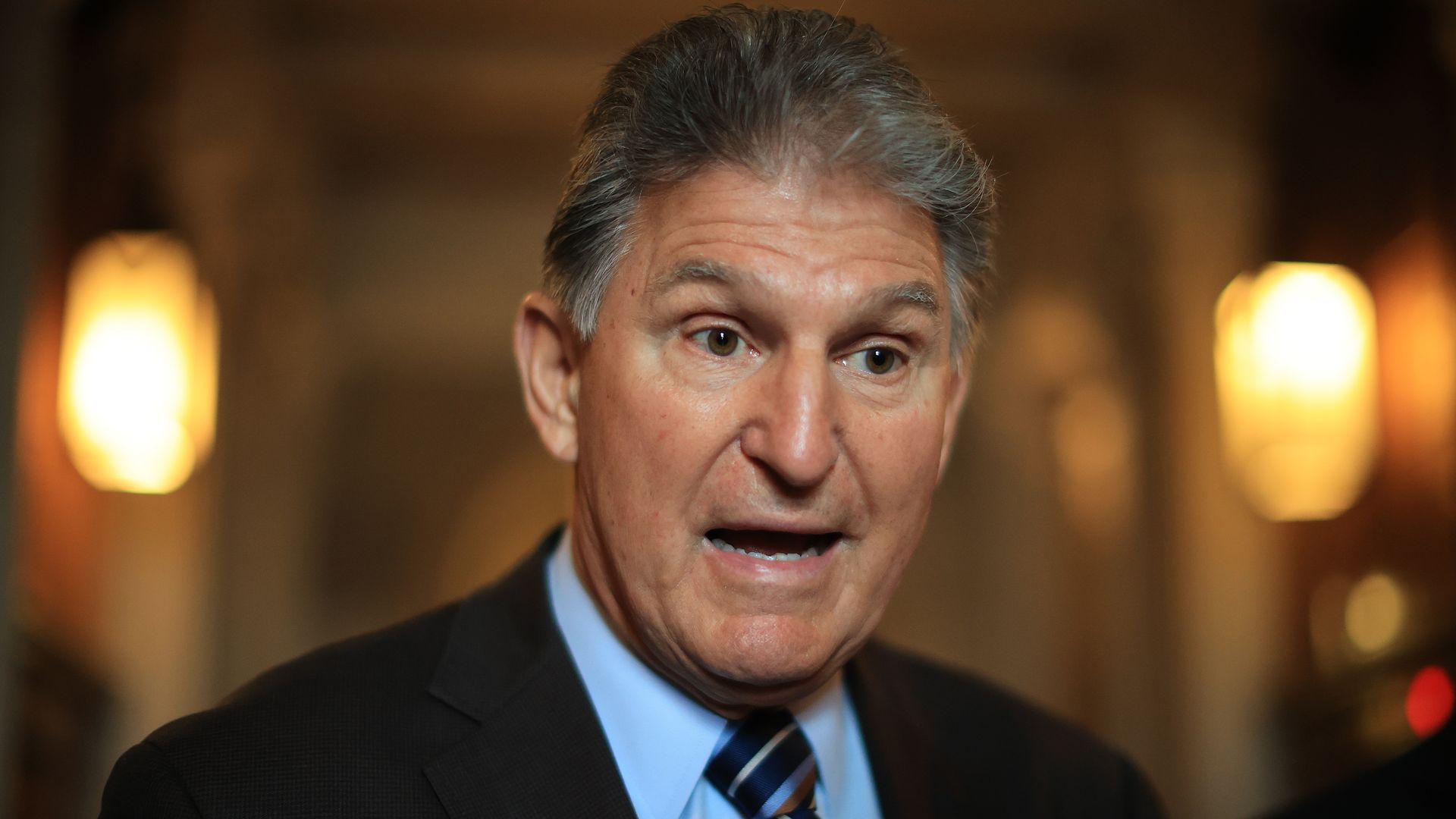 Sen. Joe Manchin (D-W.Va.) is "confident" the White House and Senate Republicans will reach a compromise on the infrastructure package in the coming days, he told Fox News Sunday.
Why it matters: Considered one of the Democrats most crucial to the success of the president's legislative agenda, Manchin's remarks come after recent setbacks in negotiations between President Biden and Sen. Shelley Moore Capito (R-W.Va.), the GOP's lead negotiator, Politico reports.
The president on Friday refused a counteroffer from Senate Republicans who increased their proposal of $257 billion by roughly $50 billion. Biden's most recent offer is $1 trillion in new spending.
"We'll wait. We'll talk to Sen. Capito after those meetings," Manchin said. "We'll talk to the White House. And we think we can find a pathway forward. We're not that far apart."
Go deeper ... Infrastructure judgment day expected after Senate recess
Go deeper