Hundreds of places with racist names dot the U.S.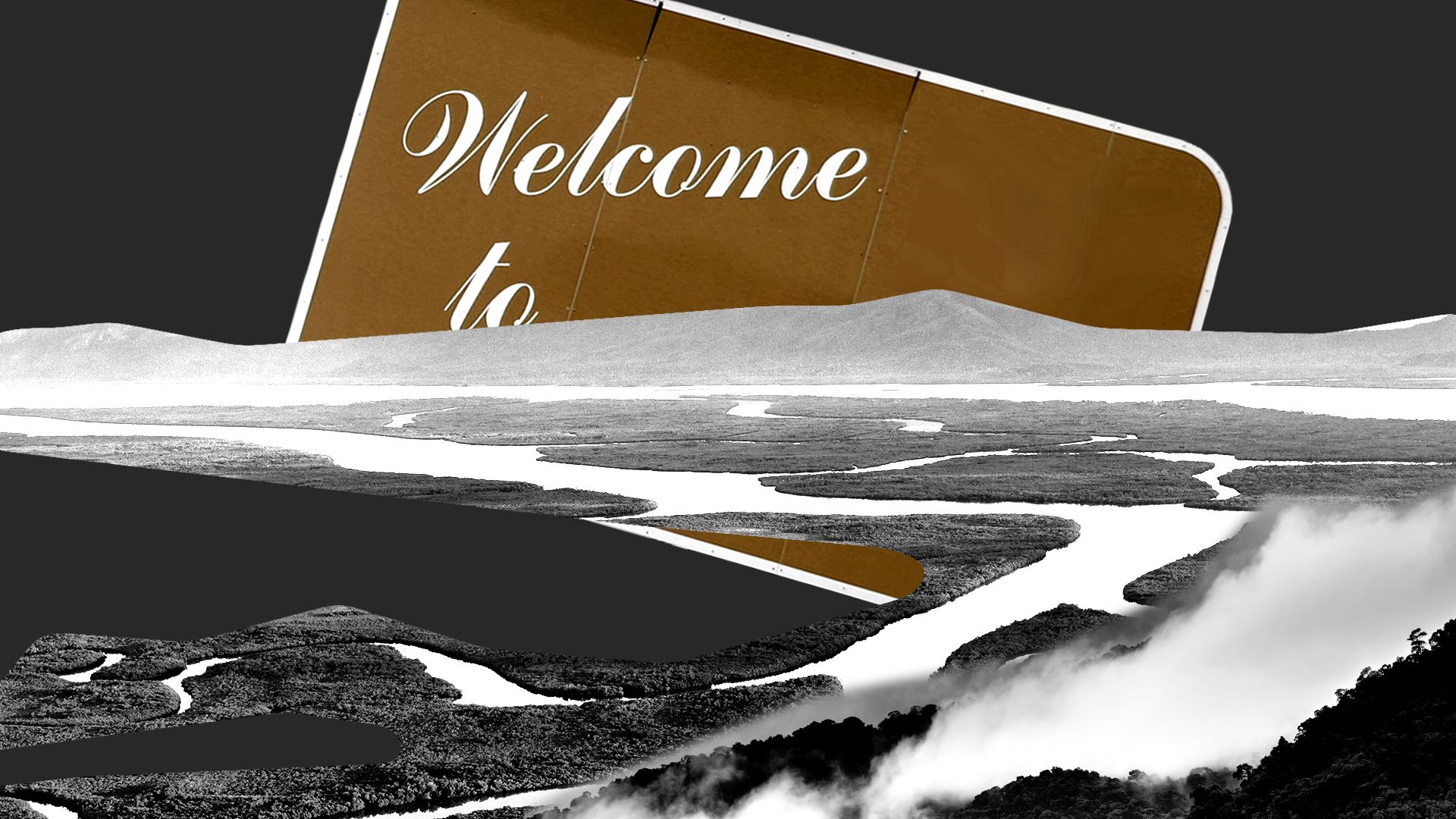 More than 1,000 towns, lakes, streams, creeks and mountain peaks across the U.S. still bear racist names, according to a federal board under the Department of the Interior.
Why it matters: The legacies of sites with names such as Squaw Lake, Minn., and Dead Negro Spring in Oklahoma endure, even amid a national push to remove Confederate monuments and change designations of public buildings named for racists.
A government link already exists where people can suggest name changes. But locals often overlook the nature of such names because they carry a nostalgia about places they and their families have gathered for generations.  
Some advocates see the ascent of Interior Secretary Deb Haaland, the first Native American to hold a federal cabinet position, as an opportunity to renew efforts to change these names. Interior spokesman Tyler Cherry declined to say whether any bans or other actions on such names are being considered.
Flashback: Secretary of the Interior Stuart Udall in 1963 ordered the N-word be scrubbed from all federal places on maps.
By the numbers: The database maintained by the U.S. Board on Geographic Names shows there are 799 sites that contain the word "squaw" — a derogatory term for Native American women.
It also shows 621 places with the word "negro" in them, including Big Negro Creek in Warren, Ill. — and Negro Foot, Va., an unincorporated community said to have been named in reference to an enslaved person whose foot was amputated to prevent escape.
Twenty-nine places contain the word "Chinaman" — an offensive term describing Chinese American men. There's Chinaman Hat in Wasco County, Ore., and Chinamans Canyon in Las Animas County, Colo.
There are 82 places with the word "redman" (an offensive term for Native Americans), seven places with the term "darkey" (an offensive term for Black Americans), and 11 places with "redskin."
New Mexico is home to a reservoir called Wetback Tank, while there are 12 places around the country with the term "greaser." Both are epithets used to describe Mexican Americans.
Five places are named "Anna," which once meant "Ain't No (N-words) Allowed" to Black travelers since some were sundown towns — places Black people weren't allowed after dark.
Slurs targeting ethnic whites reflect the discrimination Eastern European and Southern European immigrants once faced.
The database lists six places with the term "Polack," a derogatory reference to a person of Polish descent, and around two dozen places with the word "dago," a slur aimed at Italian Americans.
The intrigue: While activists and scholars have been seeking changes for years, most names have only changed when local communities agree.
Last year, California's popular Squaw Valley Ski Resort, the site of the 1960 Winter Olympics, changed its name after complaints from Native American tribes.
What they're saying: "The United States has a long history of dehumanizing Native Americans, mocking Native traditions and cultures, and perpetuating negative stereotypes of Native peoples," Crystal Echo Hawk, founder and Executive Director of IllumiNative, told Axios.
"Changing racist names is a start, but we also need to transform how Americans see and treat Native people."
Go deeper