Visible erasure in Hong Kong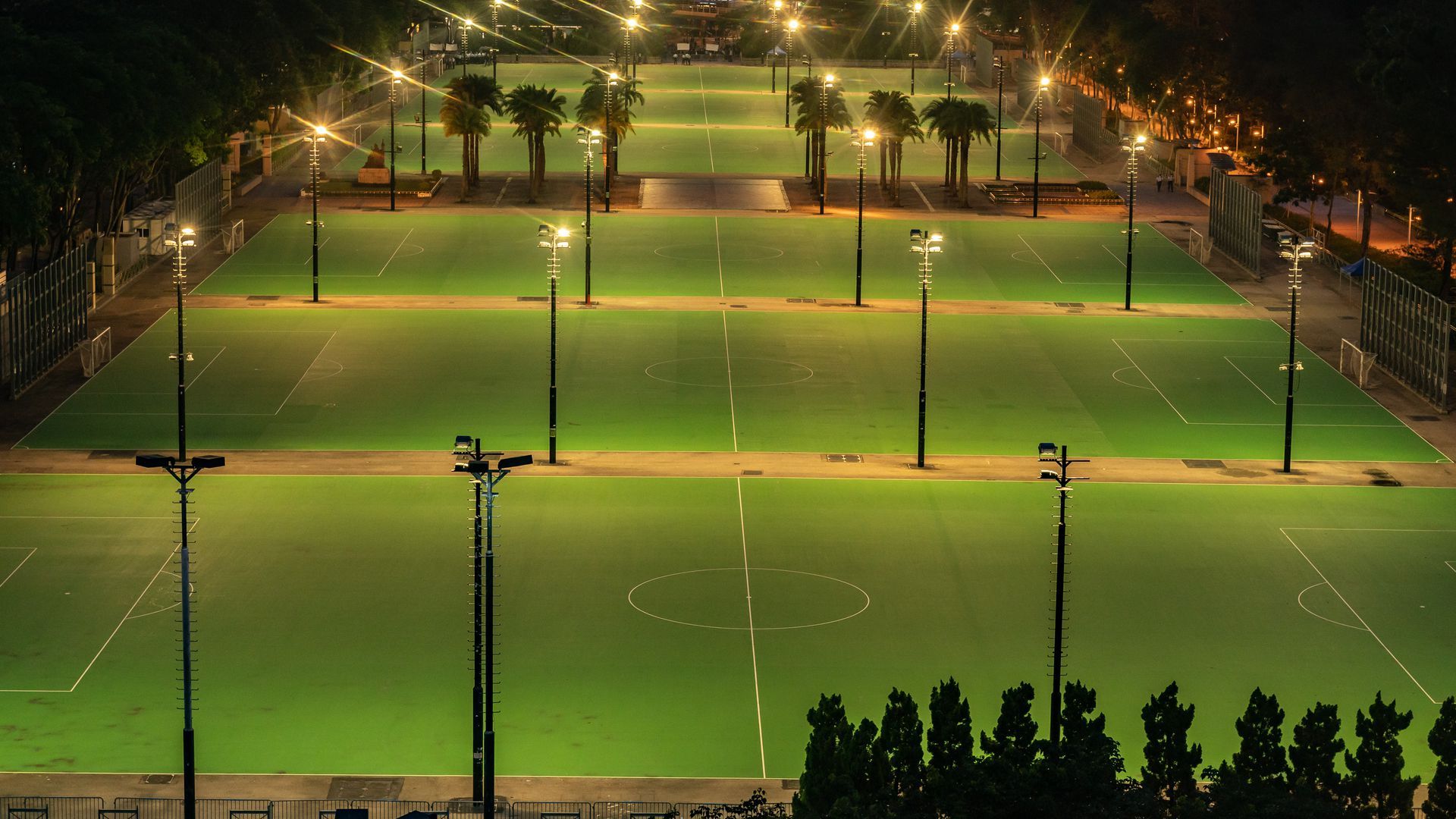 The above picture is of Victoria Park in Hong Kong on the evening of June 4.
Why it matters: Every year since 1990, thousands of Hong Kong residents have met in Victoria Park on June 4 for a candlelit vigil in memory of the Tiananmen Square massacre.
This year, police blocked off the park to prevent the gathering and arrested the vigil's organizer in perhaps the most visceral sign of the Chinese government's crackdown on the city.
What to watch: A long piece published in Foreign Affairs this week made a convincing case that the example of Hong Kong has eliminated any chance of peaceful reunification between China and Taiwan, which in turn raises the risk that Beijing could attempt a preemptive invasion.
The bottom line: This is history being written — and rewritten — in our time.
Go deeper