Scoop: Bush family nonprofit's $5 million deal with China influence group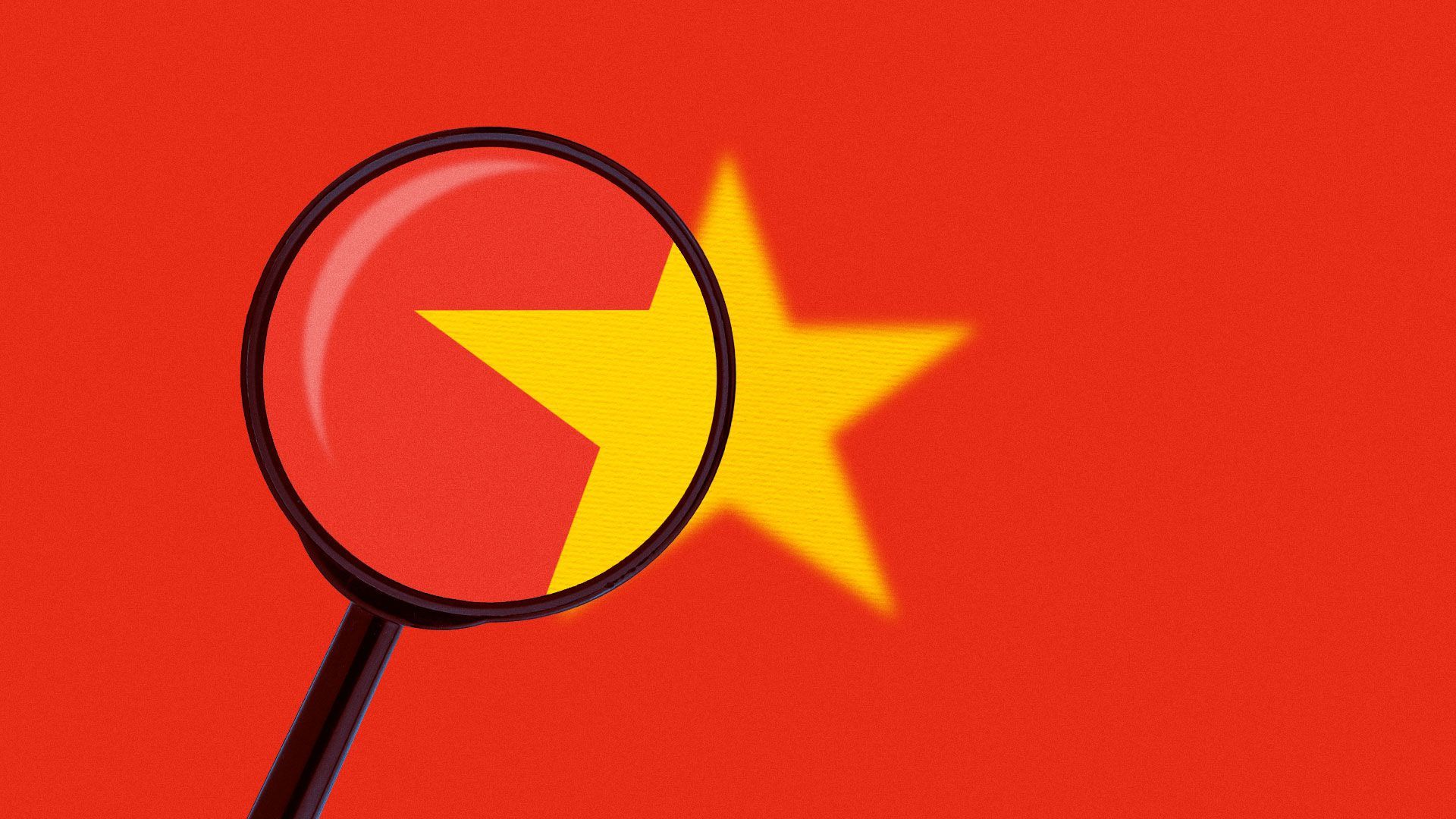 A nonprofit affiliated with the late former President George H.W. Bush agreed to accept $5 million from a policy group at the center of China's U.S. influence efforts, Axios has learned.
Why it matters: As tensions escalate between the U.S. and China, leaders with the George H.W. Bush Foundation for U.S.-China Relations have sounded off for closer ties — and while criticizing Beijing in some cases, have toed China's line on some major geopolitical issues.
Driving the news: Axios obtained a written agreement that spells out the details of a $5 million grant from the China-United States Exchange Foundation to the Bush China Foundation, established in 2017 with the former president's blessing.
CUSEF leadership has close ties to Chinese government officials, and the group has a reputation as an arm of Bejing's political influence operation. It provided a significant share of the funds for the Bush group's efforts to improve Sino-American relations.
What they're saying: Bush China Foundation spokesperson Leslie Reagan confirmed the authenticity of the agreement, but stressed that CUSEF's funding has no effect on its policy work.
"We are proud of our partnership with CUSEF and deeply appreciative of CUSEF's generous support," she wrote in an emailed statement.
"(T)he Bush China Foundation has staked out a very strong independent posture on virtually all of the major issues in the U.S.-China relationship; in the process, we have frequently leveled sharp criticism of Chinese policies and actions when we believe that has been merited," she said.
Reagan said the organization rejects suggestions that CUSEF acts as a mouthpiece for political interests in China. "Knowing CUSEF as we do, we do not buy into that narrative," she wrote. "CUSEF has never sought to influence our editorial positions or encroach on our editorial independence."
Details: The grant agreement, dated September 19, 2019, and signed by both parties, calls for CUSEF to donate $1 million per year to the Bush China Foundation from 2019 through 2023.
Tax filings covering May through December of 2019 show the Bush China Foundation brought in a total of under $1.2 million in contributions, meaning CUSEF's donations would likely comprise a substantial portion of its revenue.
The funds are designed to bolster the Bush China Foundation's efforts to promote "a bilateral relationship that is functional, constructive, commercially robust, mutually beneficial and politically sustainable," according to the agreement
The Bush China Foundation agreed to keep CUSEF in the loop on its activities "to assure continued alignment of the two parties' objectives."
Background: The Hong Kong-based CUSEF is run by the city's former chief executive, Tung Chee-Hwa. It calls itself "an independent, non-profit and non-governmental foundation."
Tung is also the vice-chair of a Beijing-based advisory body that promotes the Chinese Communist Party's political aims, which is chaired by a Politburo official who plays a leading role in Beijing's "united front" global influence campaign.
CUSEF has disclosed in U.S. filings that it paid for lobbying campaigns to "influence key constituencies" in the U.S. regarding "China's true intentions and efforts in Tibet," including an analysis of how U.S. high school textbooks portray Tibet.
CUSEF is one of a number of Beijing-affiliated organizations "intended to spread China's political agenda," two Texas congressmen — Rep. Michael McCaul, a Republican who chaired the Foreign Affairs Committee, and Rep. Henry Cuellar, a Democrat — charged in a 2018 letter.
Between the lines: The Bush China Foundation's agreement with CUSEF is careful to include language designed to head off any suggestion that it's acting as an agent for foreign interests.
"The Bush China Foundation in no way acts under the order, request, direction or control of CUSEF," it says. "This agreement establishes no 'principal'/'agent' relationship between the two parties."
The groups "will naturally consult in good faith on matters pertaining to the work of the Bush China Foundation supported by this grant," it says, but CUSEF has no authority or veto power over the foundation's work.
CUSEF denies that it acts as a Beijing mouthpiece, but its ties to party leaders have drawn scrutiny from some academic institutions it's worked with and supported financially.
Bush China Foundation president David Firestein previously led the University of Texas' China Public Policy Center. In 2017, he proposed CUSEF funding for the center. The plan was rejected after university faculty noted the group's Communist Party ties.
In response to Axios' inquiry, Reagan, the Bush China Foundation spokesperson, provided a list of occasions in which Firestein has criticized the Chinese government on high-profile political issues. But the group's leadership has echoed Beijing's line in other areas.
Founder and chairman Neil Bush, George H.W. Bush's third son, blamed pro-democracy demonstrations in Hong Kong on "outside influence" in 2019 remarks at a conference organized by a division of the Chinese foreign ministry. The remarks were widely circulated by state-run media.
Some American complaints about Chinese human rights abuses, mass surveillance and foreign influence campaigns are "based on half-truths or all out fake news," Bush said at 2019 forum in Hong Kong organized by CUSEF's Tung.
Bush has longstanding business ties in the country. Chinese executives at a real estate investment firm he runs illegally steered $1.3 million to a super PAC supporting his brother Jeb Bush's 2016 presidential campaign.
Go deeper