A pandemic of COVID-related poverty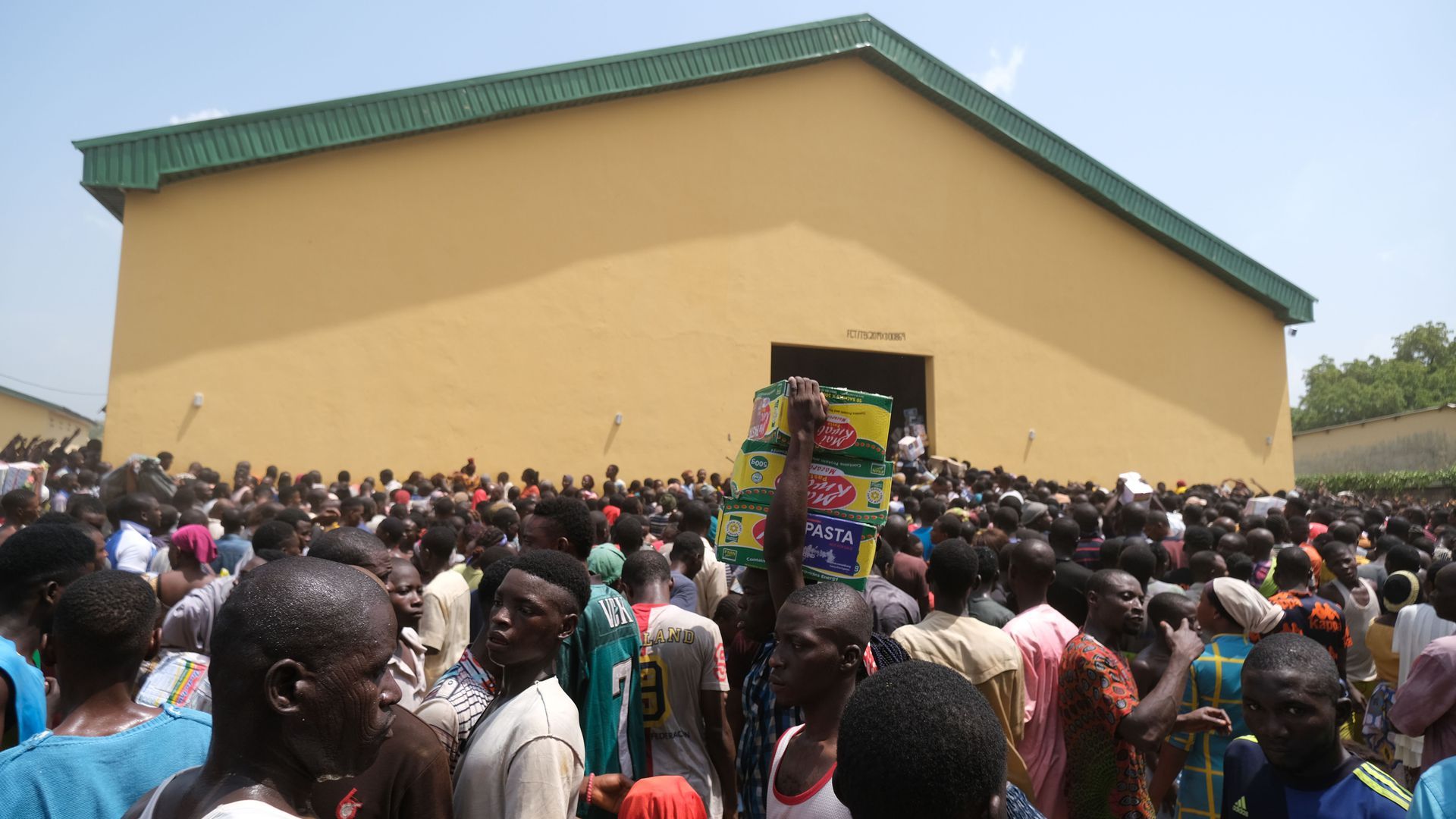 A new paper makes the case that the increase in extreme poverty triggered by COVID-19 rivals the pandemic's direct health effects.
Why it matters: The pandemic of extreme poverty could be lasting, and it deserves far more of the world's attention and help than it has gotten so far.
By the numbers: Researchers from the London School of Economics (LSE) set out to calculate the impact of the pandemic on human wellbeing by using human life-years to quantify the effects of both increased mortality and higher poverty.
They estimated almost 20 million life-years were lost globally between the start of the pandemic and December 2020.
Over the same time period — and using the most conservative measurements of impoverishment — over 120 million additional life-years were spent in poverty because of the pandemic.
The big picture: Richer countries like the U.S. — which tended to have older populations more vulnerable to the disease but also the financial ability to cushion their citizens — primarily experienced COVID-19 as a matter of mortality.
But most poor and middle-income countries experienced increased poverty as a bigger loss of wellbeing than the disease itself.
What they're saying: While it might seem as if developing countries like Nigeria (2,117 confirmed deaths so far) largely escaped COVID-19, "when the welfare costs of economic deprivation are taken into account poorer countries may have been just as hard hit in 2020," writes Francisco Ferreira, an economist at LSE and one of the co-authors of the paper.
What's next: A double bind for some of the poorest countries in the world.
Go deeper