Harris heads to Guatemala, Mexico on first foreign trip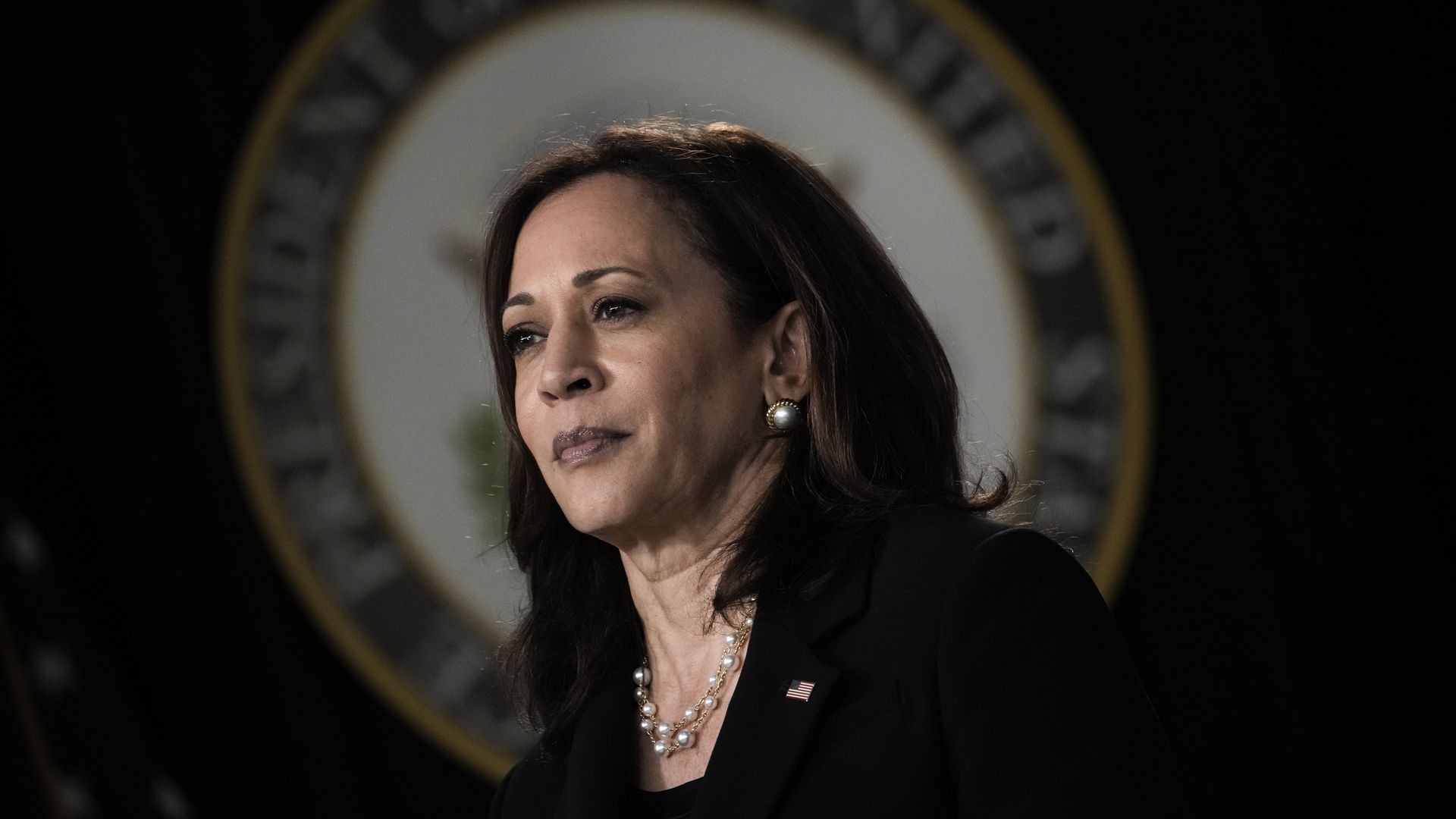 Vice President Harris will travel on Sunday to Guatemala and Mexico as part of the administration's efforts to shore up diplomatic ties with Latin America and continue to address the surge of migration into the U.S. from the Southern border.
Why it matters: Harris will arrive in Guatemala on Sunday and in Mexico on Monday, making this her first time traveling abroad as vice president.
"Harris will arrive Sunday evening in Guatemala bearing gifts: pledges for hundreds of thousands of coronavirus vaccine doses, $310 million in regional humanitarian aid, and a $4 billion long-term plan to boost development and security across Central America," the Washington Post reports.

She also plans to address corruption by Central American politicians, WaPo notes.

Harris will meet with Mexican President Andrés Manuel López Obrador to discuss immigration cooperation between the U.S. and Mexico, per the Post. The visit will come the day after Mexico hold its largest and most polarized elections in years.
The big picture: "President Biden and his team have said that to stem migration from the Northern Triangle to the U.S.-Mexico border, they must address the 'root causes,' including government corruption, poverty and violence," Axios' Stef Kight writes.
The U.S. is currently facing a record number of unaccompanied minors crossing the U.S.-Mexico border.
What they're saying: "The goal of the vice president's trip is to deepen our strategic partnership and bilateral relationship with both the Guatemalan and Mexican governments to advance a comprehensive strategy to tackle the causes of migration," said Symone Sanders, Harris' chief spokesperson and senior adviser, per CNN.
Go deeper