FDA approves first weight-loss drug since 2014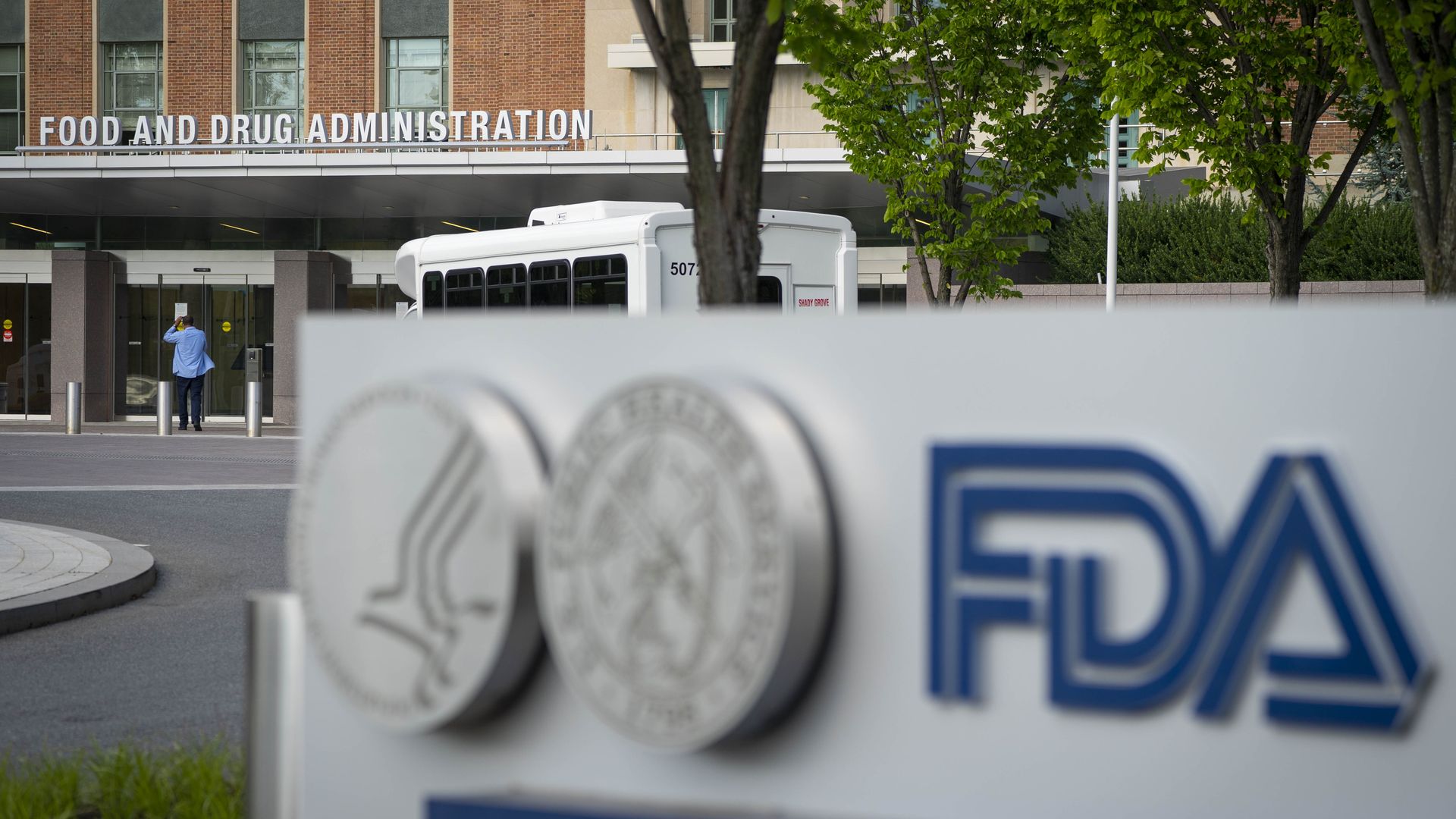 The Food and Drug Administration on Friday approved Wegovy, a version of a diabetes medicine that can now be marketed and sold as a weight-loss drug in the United States.
Why it matters: The drug helped certain people lose an average of 15% of their body weight over multiple weeks when used alongside increased physical activity and a reduced calorie meal plan.
How it works: The drug, a higher-dose version of Novo Nordisk's diabetes medicine semaglutide, is meant for people who have a body mass index (BMI) of 27 kg/m2 or greater and at least one weight-related ailment or people with a BMI of 30 kg/m2 or greater.
Taken weekly, it works by mimicking a gut hormone that targets areas of the brain that control appetite and food intake and is intended for long-term weight management.
Those who took Wegovy and exercised and dieted in company-funded studies lost significantly more weight over 14 weeks than those who took a placebo while exercising and dieting.
What they're saying: "Today's approval offers adults with obesity or overweight a beneficial new treatment option to incorporate into a weight management program," John Sharretts, deputy director of the Division of Diabetes, Lipid Disorders, and Obesity in the FDA's Center for Drug Evaluation and Research, said.
Yes, but: Dr. Archana Sadhu, head of the diabetes program at Houston Methodist Hospital, told AP that the drugs' effectiveness will largely depend on its price.
Novo Nordisk has not yet disclosed Wegovy's price.
The big picture: Approximately 70% of American adults are obese or overweight, which can lead to heart disease, stroke, diabetes and an increased risk of developing certain types of cancer, according to the FDA.
Losing 5% body weight through diet and exercise has been associated with a reduced risk of cardiovascular disease in obese or overweight adults.
Wegovy is the first drug approved by the FDA for chronic weight management since 2014.
Go deeper