Fauci calls personal attacks "distorted" and "misleading"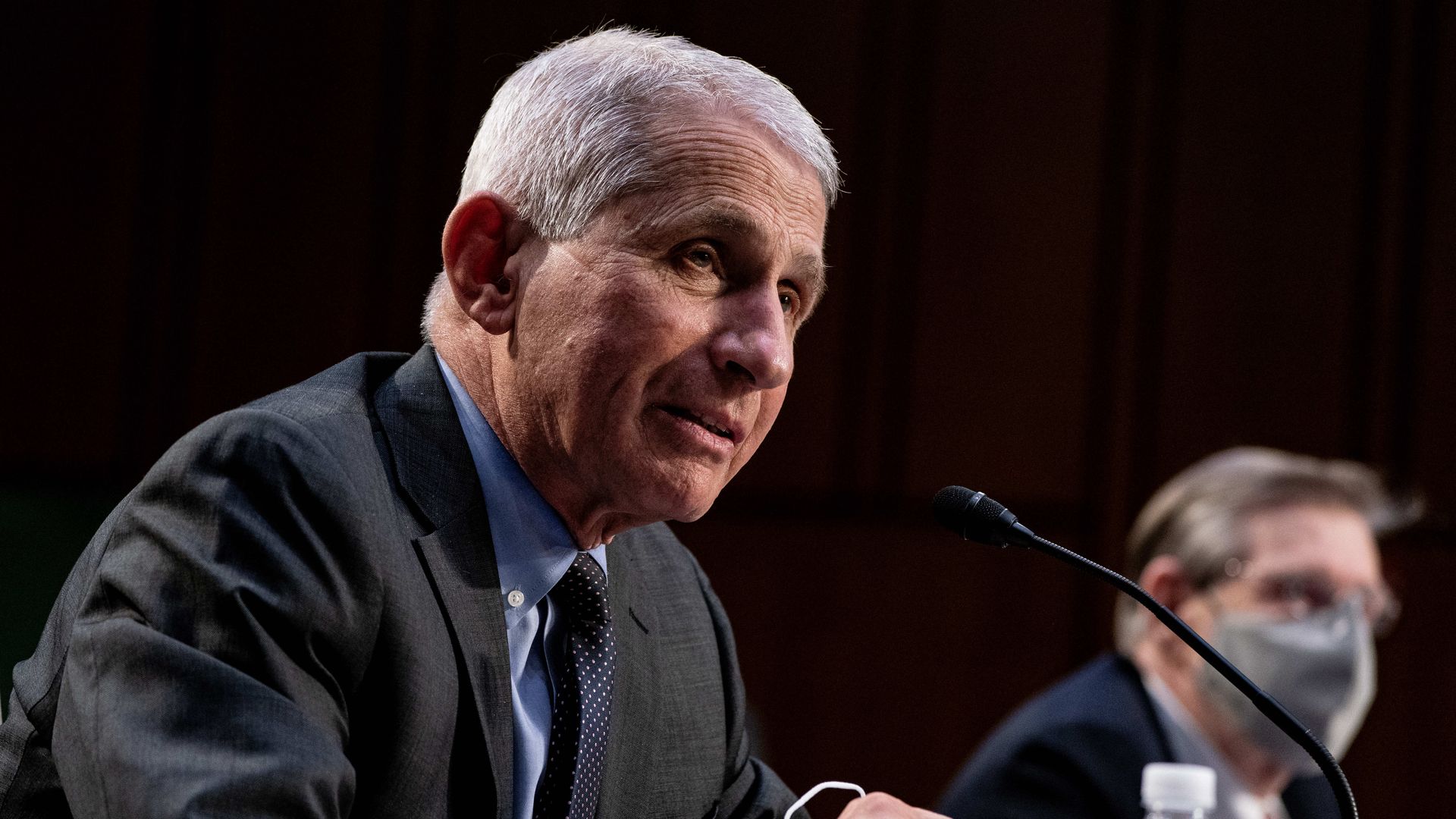 NIAID director Anthony Fauci called criticism against him "completely inappropriate, distorted, misleading, and misrepresented attacks."
Details: MSNBC's Rachel Maddow asked Biden's chief medical adviser if he worried about being the subject of personal attacks as the public face of the federal government's coronavirus response, but Fauci said he was more concerned about the "attack on science."
What he's saying: "I mean, it is what it is. I'm a public figure. I'm going to take the arrows and the slings. But they're just, they're fabricated, that's just what it is," Fauci said.
"My job was to make a vaccine and use my institute and these talented scientists that we have there and that we fund in the various universities to get a vaccine that was highly safe and highly effective, and we succeeded."
"I've become the object of extraordinary, I believe, completely inappropriate, distorted, misleading and misrepresented attacks which, you know, it is what it is, but it's happening and that's unfortunate," he lated added.
The big picture: Some of Fauci's emails were released by several news outlets via a Freedom of Information Act request, leading to a new rise in attacks that accuse him of lying about the origin of the virus, Politico reports.
Fauci said that it's important to investigate how the virus started, but that the effort to do so "is being approached now in a very vehement way, in a very distorted way, I believe, by attacking me."
Republican lawmakers continue to call for his ouster with Rep. Marjorie Taylor Greene (R-Ga.) introducing a bill called the "Fire Fauci Act."
What to watch: Former President Donald Trump plans to single Fauci out as he returns to the political stage on Saturday evening. Earlier in the day, Fauci and the first lady are visiting a vaccination site in Harlem and will appear together Monday on "Live with Kelly and Ryan."
Go deeper