Nigeria suspends Twitter over president's frozen account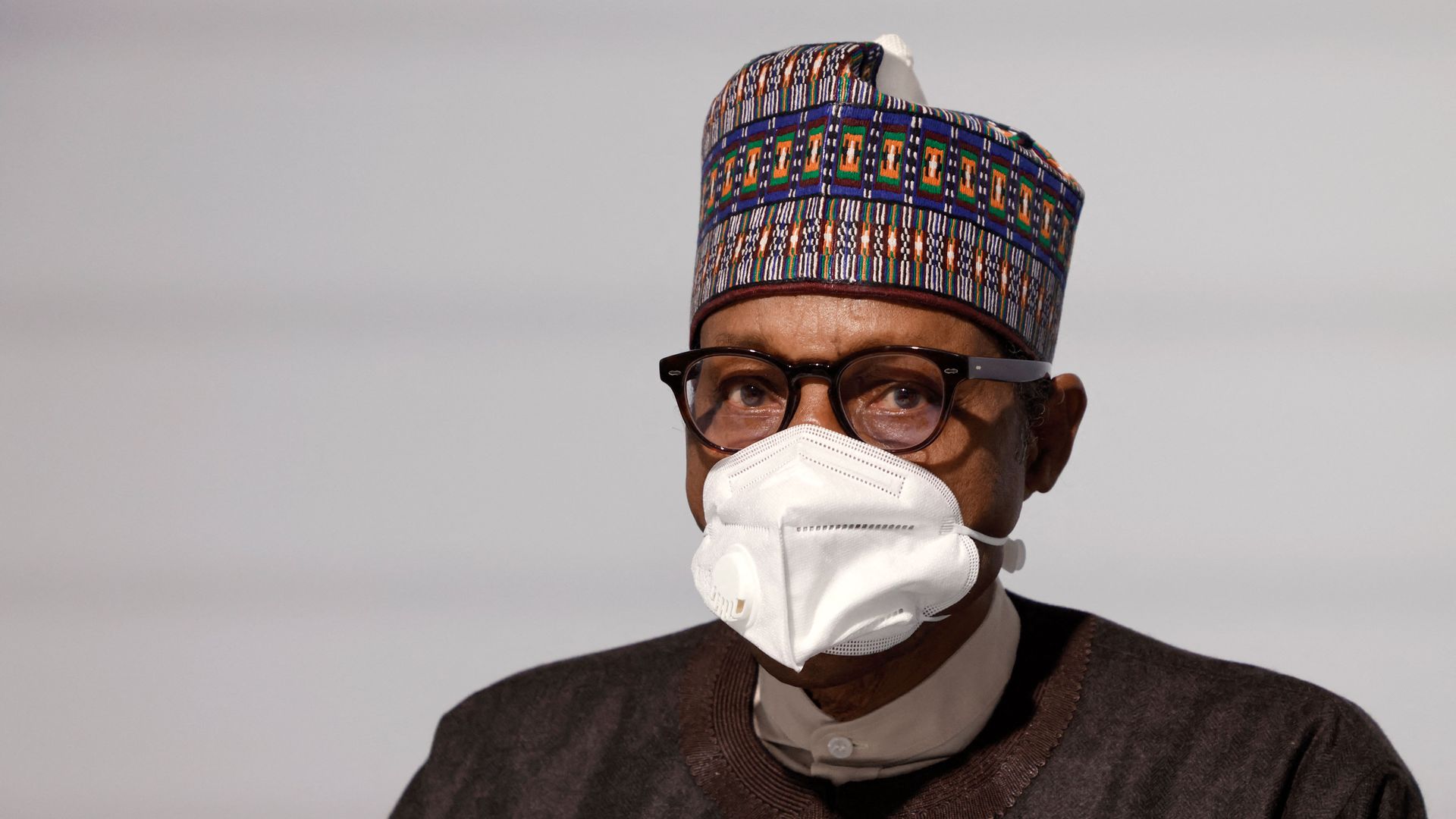 Nigeria's government says it is indefinitely suspending Twitter operations in the country after the social media giant temporarily froze the president's account.
Why it matters: Twitter removed a tweet posted by Nigerian President Muhammadu Buhari on Wednesday, which the company said violated its "abusive behavior" policy. His accounts were frozen for 12 hours, per the Washington Post.
In the tweet, Buhari vowed to punish people in the country's southeastern region whom he blamed for recent attacks on public infrastructure.
"Many of those misbehaving today are too young to be aware of the destruction and loss of lives that occurred during the Nigerian Civil War," Buhari wrote. "Those of us in the fields for 30 months, who went through the war, will treat them in the language they understand."
Many Nigerians flagged the post to Twitter, CNN reports.
The big picture: Twitter is "massively popular" in Nigeria, according to the Post.
Activists have mobilized using Twitter to launch protest movements including #EndSARS, which helped eliminate an allegedly abusive police unit last year.
Amnesty International's Nigeria branch condemned the ban in a tweet Friday: "Twitter is widely used by Nigerians to exercise their human rights."
SERAP, a legal nonprofit in Lagos — Nigeria's largest city— said it will sue the government over the ban.

"Nigerians have a right to freedom of expression and access to information including online, and we plan to fight to keep it that way," the group tweeted.
Go deeper