U.S. unemployment rate falls to 5.8%, a new pandemic low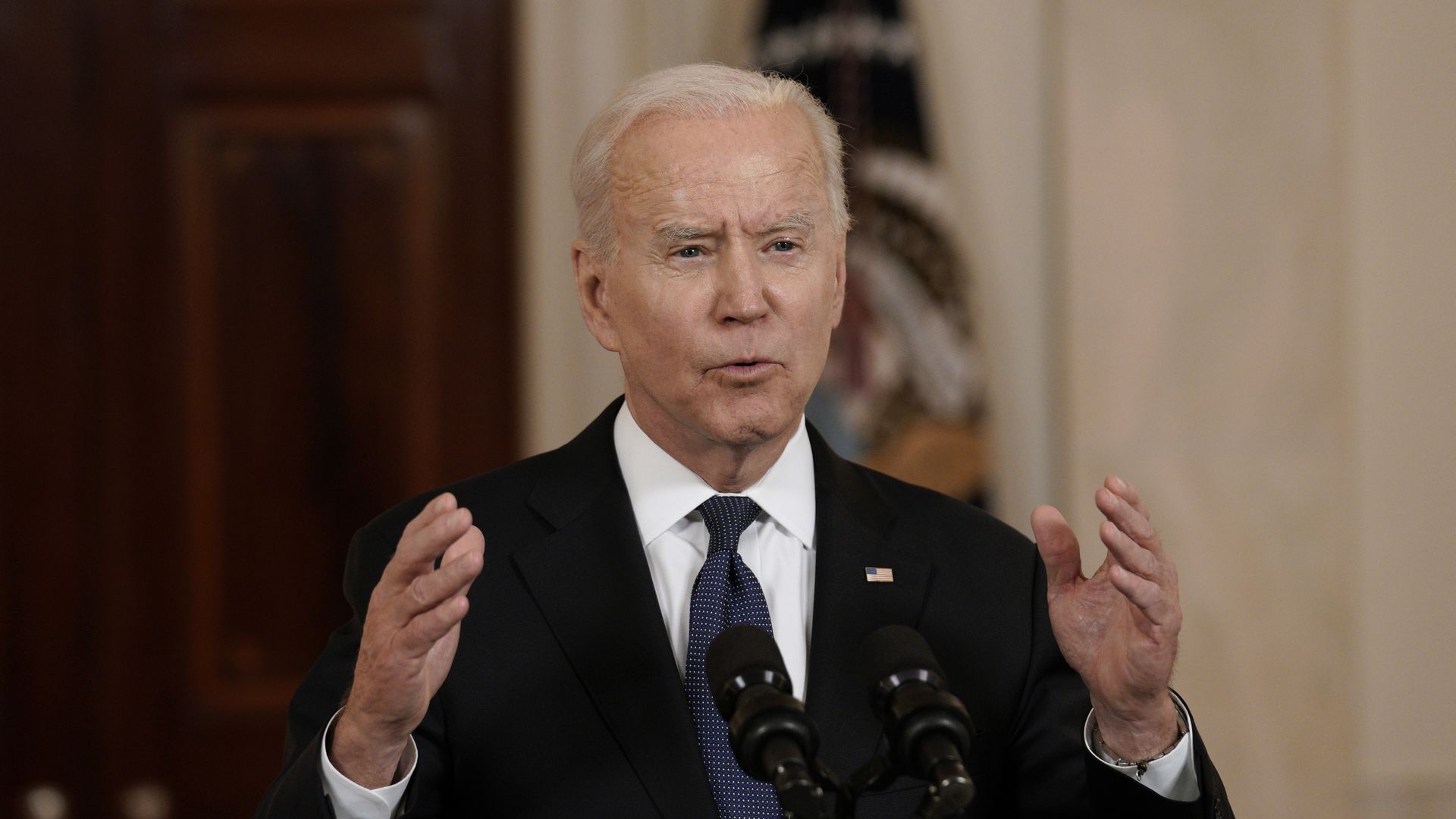 The U.S. economy added 559,000 jobs last month, while the unemployment rate fell to 5.8% from 6.1%, the government said on Friday.
Why it matters: Vaxxed America isn't surging back to work as quickly as economists, who had predicted 670,000 new jobs, hoped it would. Still, the total number of jobs in the U.S. rose by a reasonably healthy amount in May — much faster than the anemic growth of 278,000 we saw in April.
The big picture: There's reason for optimism.
The unemployment rate hit a fresh pandemic-era low of 5.8%, with 496,000 fewer people considered unemployed.
Wages also jumped: Average hourly earnings rose 2% from this time last year.
Details: Leisure and hospitality led the pickup in hiring, with 292,000 new jobs gained. Two-thirds of those gains happened at food and drinking places, despite widespread complaints of worker shortages.
Pandemic-related unemployment fell sharply. The number of people who said their employer was closed or lost business because of the pandemic fell by a whopping 1.5 million, down to 7.9 million.
Construction employment, however, hasn't followed the housing market upwards. The total number of jobs in construction fell in May by 20,000, though the decline was mostly in nonresidential jobs.
What they're saying: "My main takeaway from this jobs report (as from the last one) is that you can't just flip a switch and turn an economy back on," tweeted the N.Y. Times' Binyamin Appelbaum. "Recovery is messy and it's just going to take more time than anyone would like."
What it means for President Biden: There are still 7.6 million fewer Americans employed than there were pre-pandemic. At this rate, that gap won't close for another 13 months. That's going to help President Biden as he tries to push through his trillion-dollar job-creation bill.
What it means for Wall Street: The Fed wants to see a strong burst of hiring before it changes its monetary policy stance. This report, while good, doesn't satisfy that.
The bottom line: We're back on the path to a labor market recovery. But the path won't be a short one.
Go deeper