No. 2 CDC official: U.S. isn't ready for the next pandemic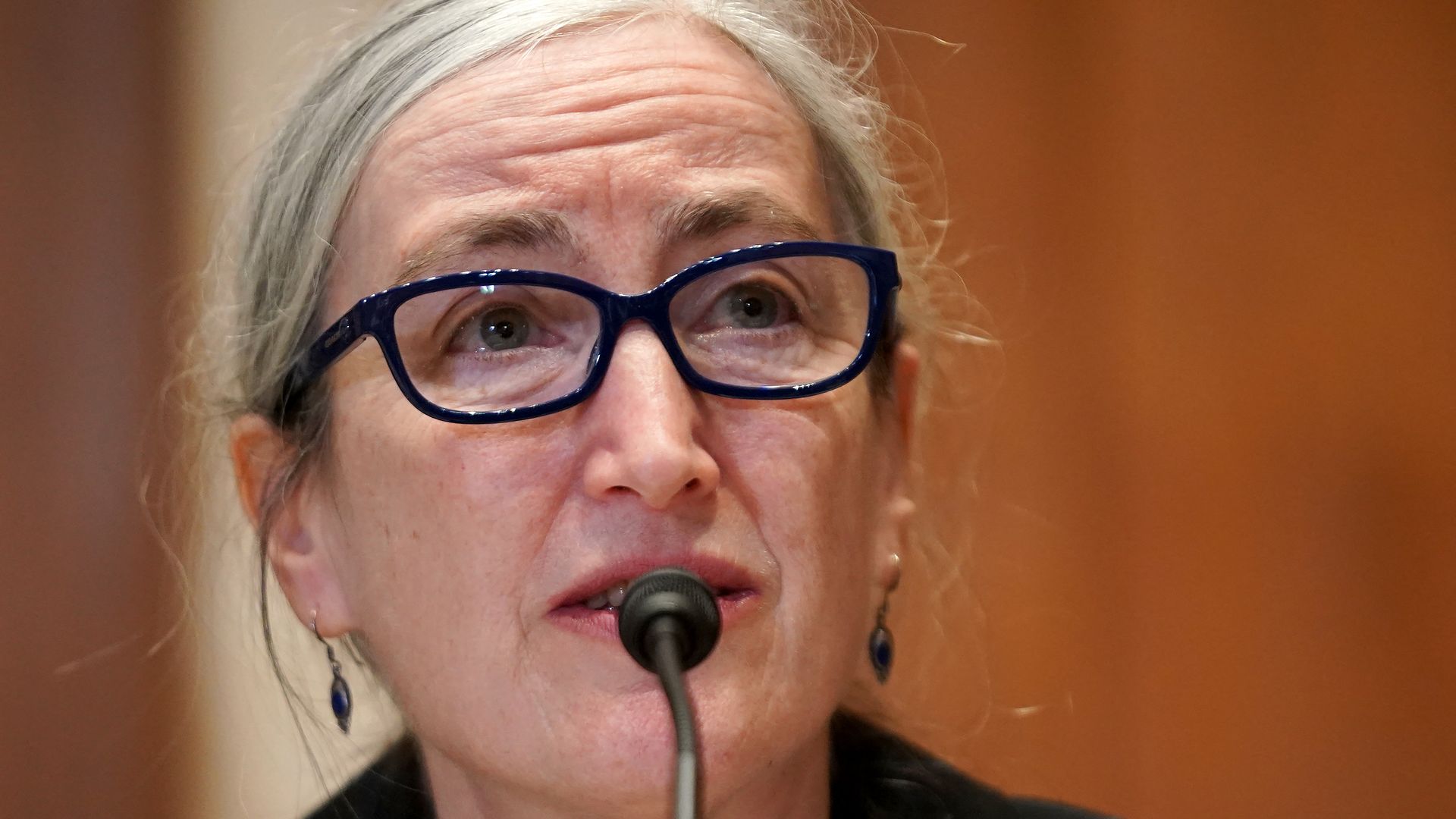 The U.S. health care system was "overwhelmed" by COVID-19's "complex, systemwide assault" and remains unprepared for another pandemic, Anne Schuchat, the No. 2 official at the Centers for Disease Control and Prevention said in a Friday interview on NPR's Morning Edition.
What she's saying: The U.S. response "wasn't a good performance," Schuchat, the principal deputy CDC director, said. "But another threat tomorrow, we're not where we need to be. We're still battling this one."
"And we have a lot of work to do to get better prepared for the next one. But I think there's political will that might have been missing before."
"I think that a severe toll was going to happen, but we have seen such variation in countries and in communities' ability to counter it," said Schuchat, who is retiring this summer after 33 years at the CDC.
She acknowledged "lots of great work" in communities across the U.S. and said she is encouraged by the country's commitment to doing better.

"We have a lot of work to do in terms of the workforce, the data, the laboratory, the community outreach. Our health care system was overwhelmed in many places. The supply chain is very interdependent internationally."

Though she declined to answer a question about political pressure under former President Trump, she emphasized, "I want all the questions to be answered ... so that we do better next time and prevent where we can."

She said she supports an investigation into the virus' origins.
The big picture: Scientists predict that infectious disease outbreaks will become more frequent. The COVID-19 pandemic showed the enormous costs of not being adequately prepared, Axios' Alison Snyder writes.
Go deeper