U.S. sanctions Bulgarian power brokers for corruption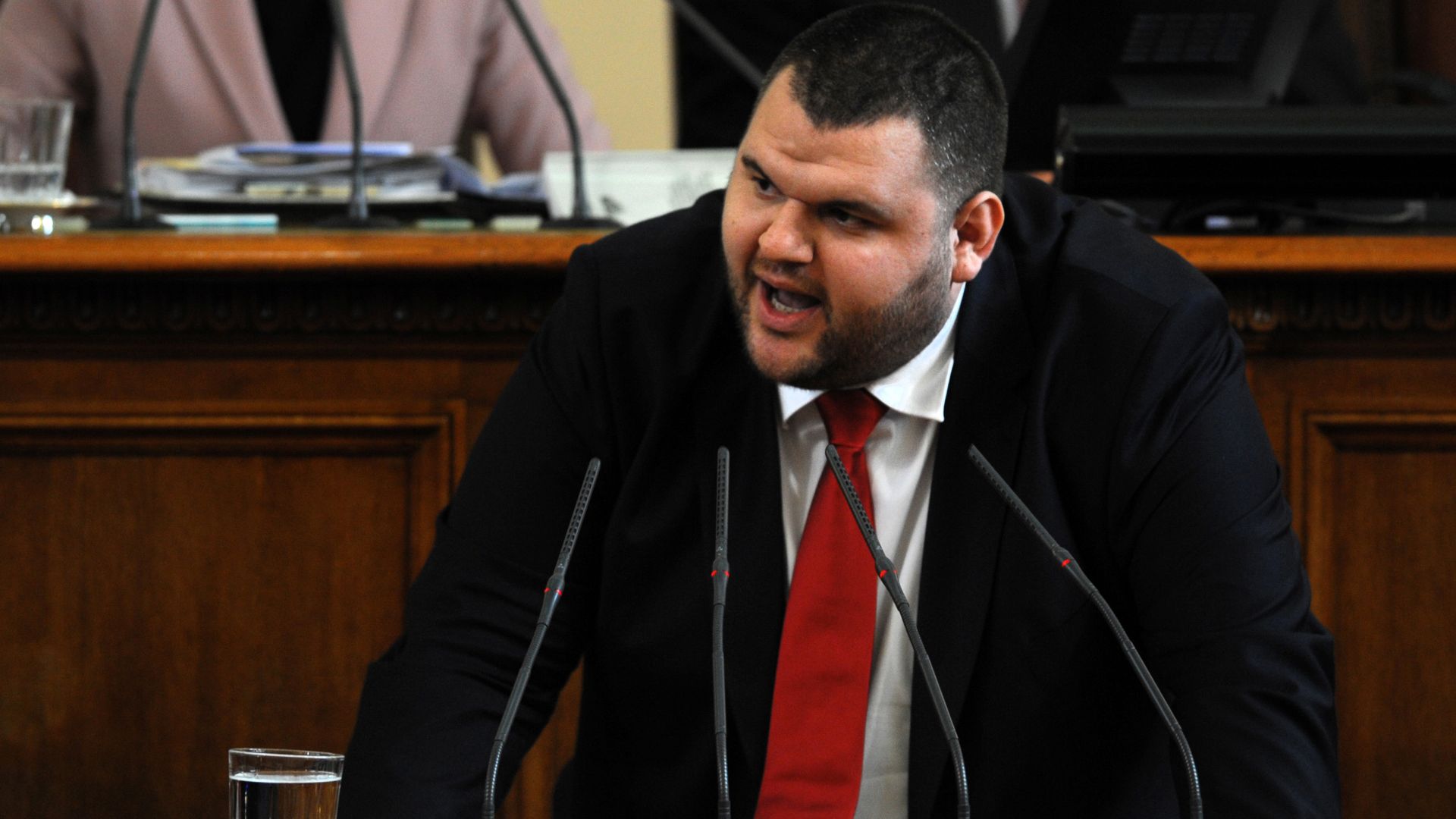 The Biden administration's decision to sanction three high-profile Bulgarian power brokers landed like a bombshell in the Balkan country and has major political implications.
Why it matters: The sanctions were the first major action Biden has taken to fight global corruption, which he has said will be a major foreign policy priority. They were also the largest-ever single action taken under the Global Magnitsky Act.
The big picture: Bulgaria is considered the European Union's most corrupt member state, and former prime minister Boyko Borissov — who has dominated the Bulgarian politics for the past decade — faced protests last year over his alleged mafia ties.
The protesters seized on Borissov's alleged links to Delyan Peevski, one of the figures blacklisted by the U.S. Treasury.
Peevski is a powerful businessman, former member of the parliament and media mogul who once owned 80% of the Bulgarian print media.
Even though Peevski sold many of his real estate and media holdings in the past year, he has strong influence on Bulgaria's politics and judiciary.
Peevski "has regularly engaged in corruption, using influence peddling and bribes to protect himself from public scrutiny and exert control over key institutions and sectors in Bulgarian society," the Treasury Department said in its statement. Peevski denied the U.S. allegations.
The Treasury also sanctioned Ilko Zhelyazkov, the former deputy chief of Bulgaria's covert intelligence-gathering service, for allegedly working with Peevski "to bribe government officials through various means in exchange for their information and loyalty."
The third man facing sanctions is Vassil Bozhkov, a former gambling and soccer boss, art dealer and one of Bulgaria's richest men.
Known by the nickname "The Skull," he is currently in Dubai to evade Bulgarian extradition on a number of charges levied in 2020, including leading an organized crime group, coercion, attempted bribery of an official, and tax evasion.
The Treasury Department accused Bozhkov of bribing government officials including "a current political leader," leading to intense speculation in Bulgaria about which political leader that might be.
Borrisov denied any links to Bozhkov and Peevski and said he welcomed the sanctions.
Six people and 64 companies linked to them were sanctioned in total by the Treasury and State Departments on Wednesday.
What's next: The news has dominated media coverage in Bulgaria since it emerged, and will likely play a role in the snap parliamentary elections on July 11, which will determine whether Borrisov can keep power.
Go deeper: Watergate-style scandal rocks Bulgaria ahead of election
Go deeper