Fútbol thrives as COVID-19 ravages South America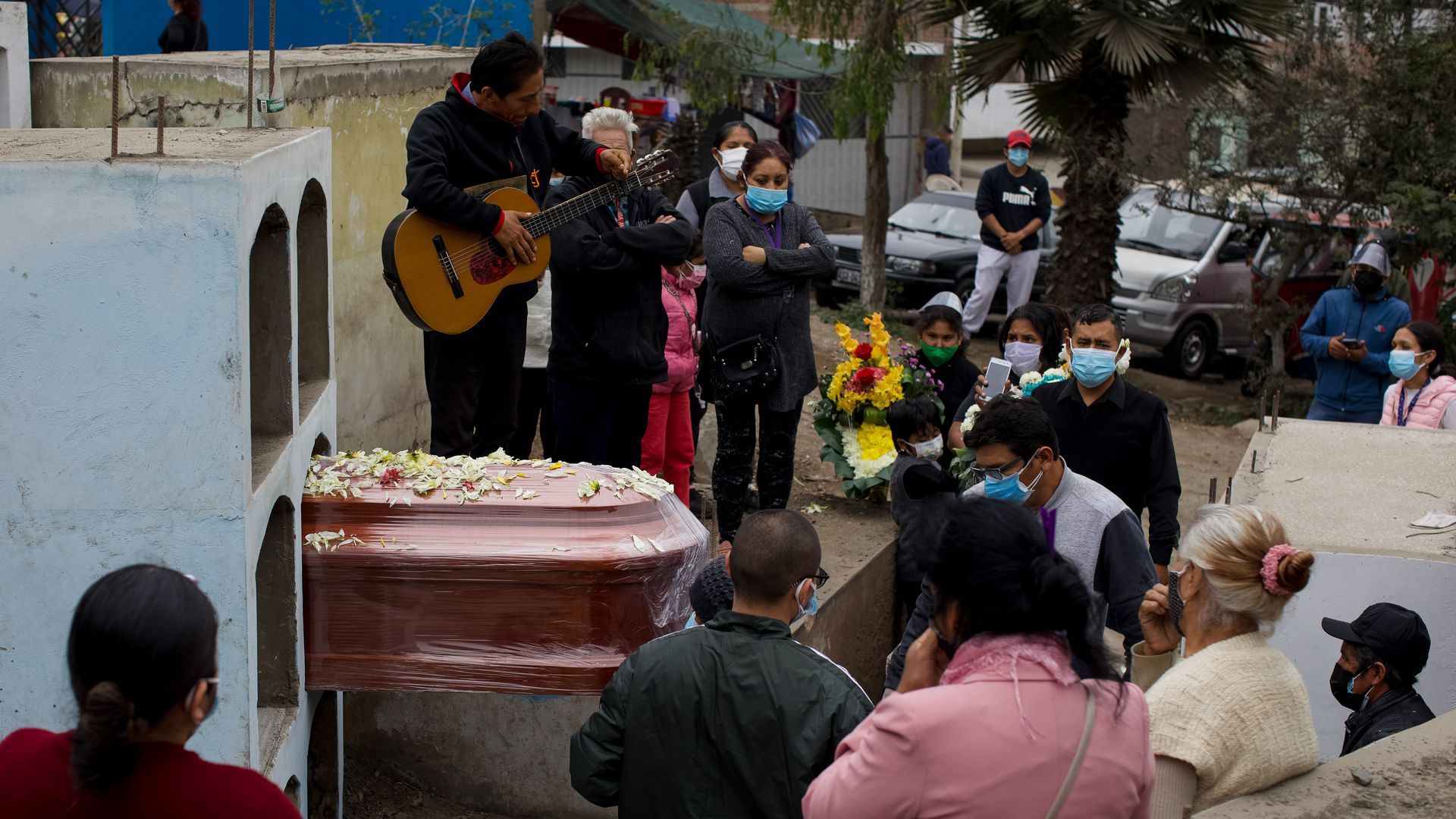 Uruguay, Argentina, Brazil and Peru currently have some of the highest coronavirus infection and death rates per capita in the world.
Why it matters: Vaccine access has been uneven in the region, which has mostly depended on Russian and Chinese vaccines. Just under 20% of the area's population has been immunized.
Officials also acknowledge a lack of PCR tests and an undercount of COVID-related deaths.
Between the lines: Despite the high number of COVID cases, Brazil is set to host the Copa América tournament in two weeks.
"I regret the deaths, but we have to live," said Brazilian President Jair Bolsonaro, about hosting the tournament.
Brazil is averaging around 2,000 lives lost to coronavirus daily. The variants first detected in Brazil, now named Gamma and Zeta, have torn through South America.
Driving the news: Peru revised its fatality figures upward this week, almost tripling the previous number. It now has the highest global per capita death rate.
The country will hold presidential elections this Sunday; candidates are neck and neck in polls.
Coronavirus has barely made a blip in the campaigns, which are more focused on socioeconomic inequalities and corruption.
Go deeper: Latin America turns to China and Russia for COVID-19 vaccines
Go deeper