1914 Babe Ruth trading card valued at record $6 million
A 1914 Babe Ruth "pre-rookie" card has been valued at $6 million, making it the most expensive sports trading card of all time.
What's next: The privately-owned card will be partially sold on Collectable, a fractional investing platform where users can buy shares of sports memorabilia.
This card depicts a 19-year-old Ruth, then a pitcher with the minor league Baltimore Orioles before the Red Sox bought his contract on July 4, 1914. He made his MLB debut a week later.
Collectable will offer 20,000 shares at $3 each, with the total offering equaling 1% of the card's equity. Once that IPO is complete (i.e. once all shares are sold), this will officially be the most valuable card ever.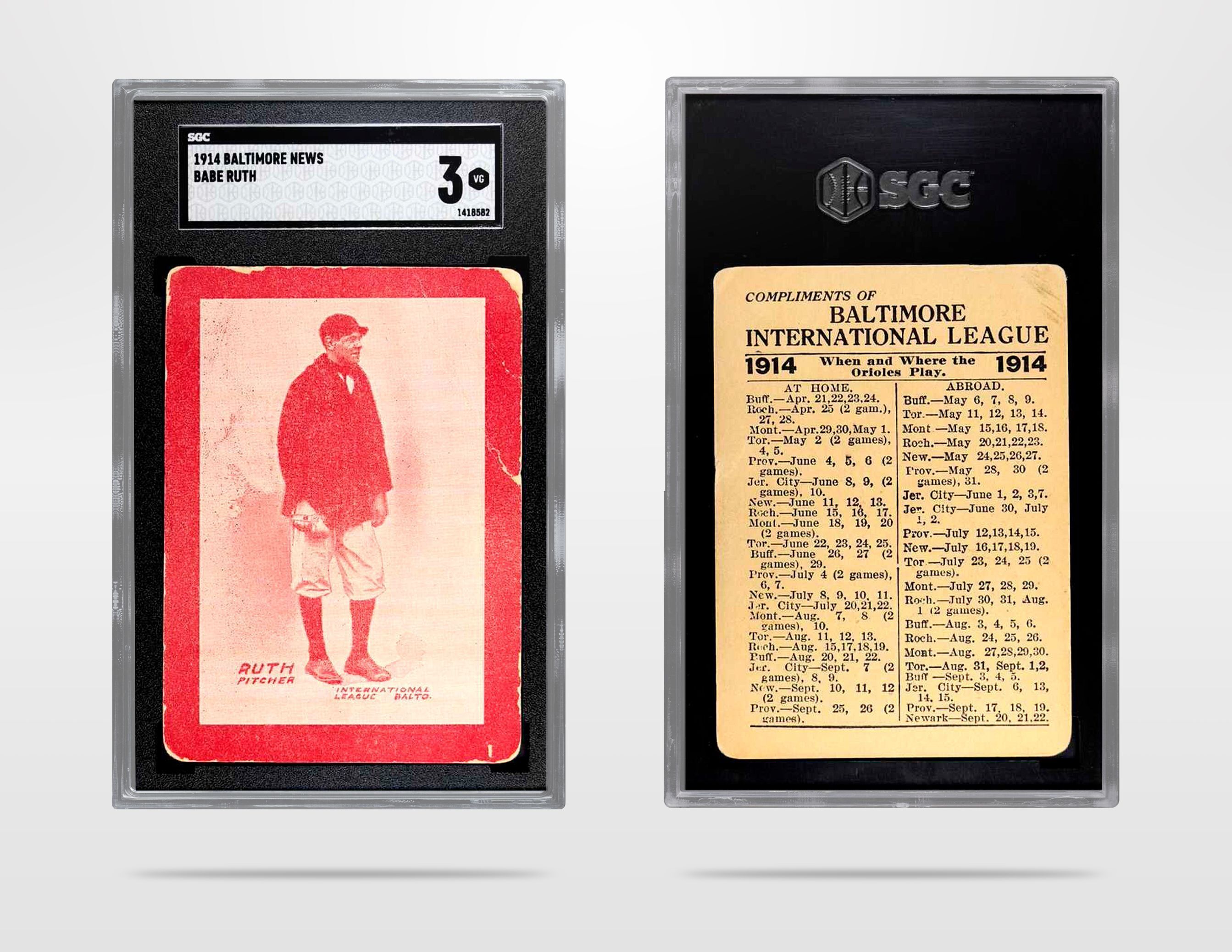 The big picture: The trading card boom that exploded early in the pandemic and evolved with the influx of NFTs has only gotten bigger.
When we ran this similar story in March, seven of the 10 most expensive cards ever had been sold in the previous eight months.
Since then, four more cards have entered the top 10, including three in the past two weeks.
Final numbers: For the first time ever, the 10 most valuable trading cards of all time are each worth over $3 million.
Go deeper