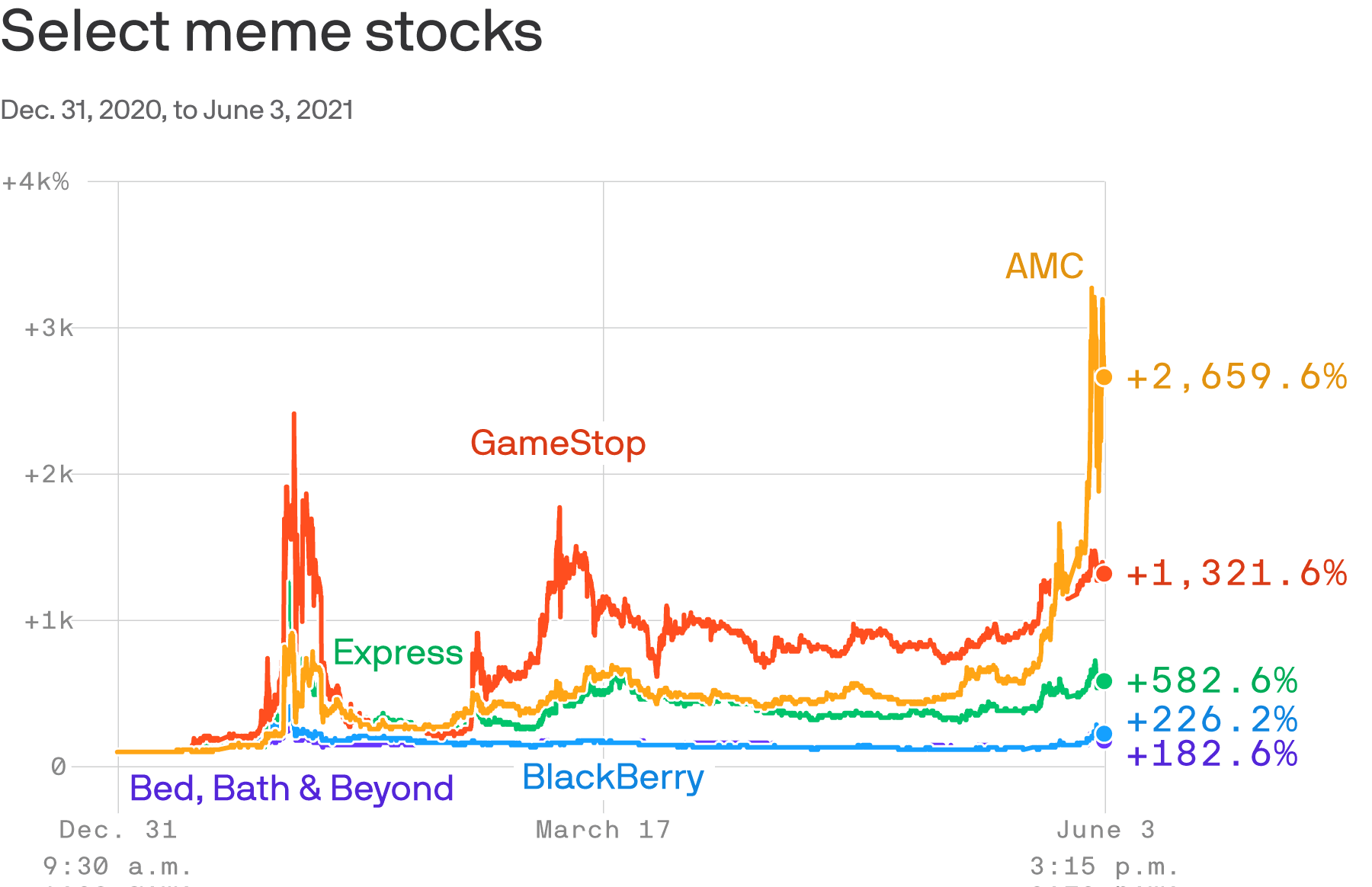 AMC is the new meme stock posterchild. And no other company has taken advantage of that hype more.
Driving the news: It's increasingly using the Reddit crowd's obsession with its stock to shore up cash. The theater chain was already struggling — the pandemic pushed it to near bankruptcy.
The latest: AMC raised $587 million after selling 11.5 million shares Thursday — mere hours after it announced it might do so.
It came despite a boldfaced warning about the stock's wild ride: "We caution you against investing in our ... stock, unless you are prepared to ... [lose] all or a substantial portion of your investment."
The intrigue: AMC is the most mentioned stock on r/WallStreetBets, ahead of BlackBerry and OG meme stock GameStop, according to Yolo Stocks, a real-time Reddit tracker.
Go deeper