U.S. announces, then suspends tariffs on U.K. and others over digital services tax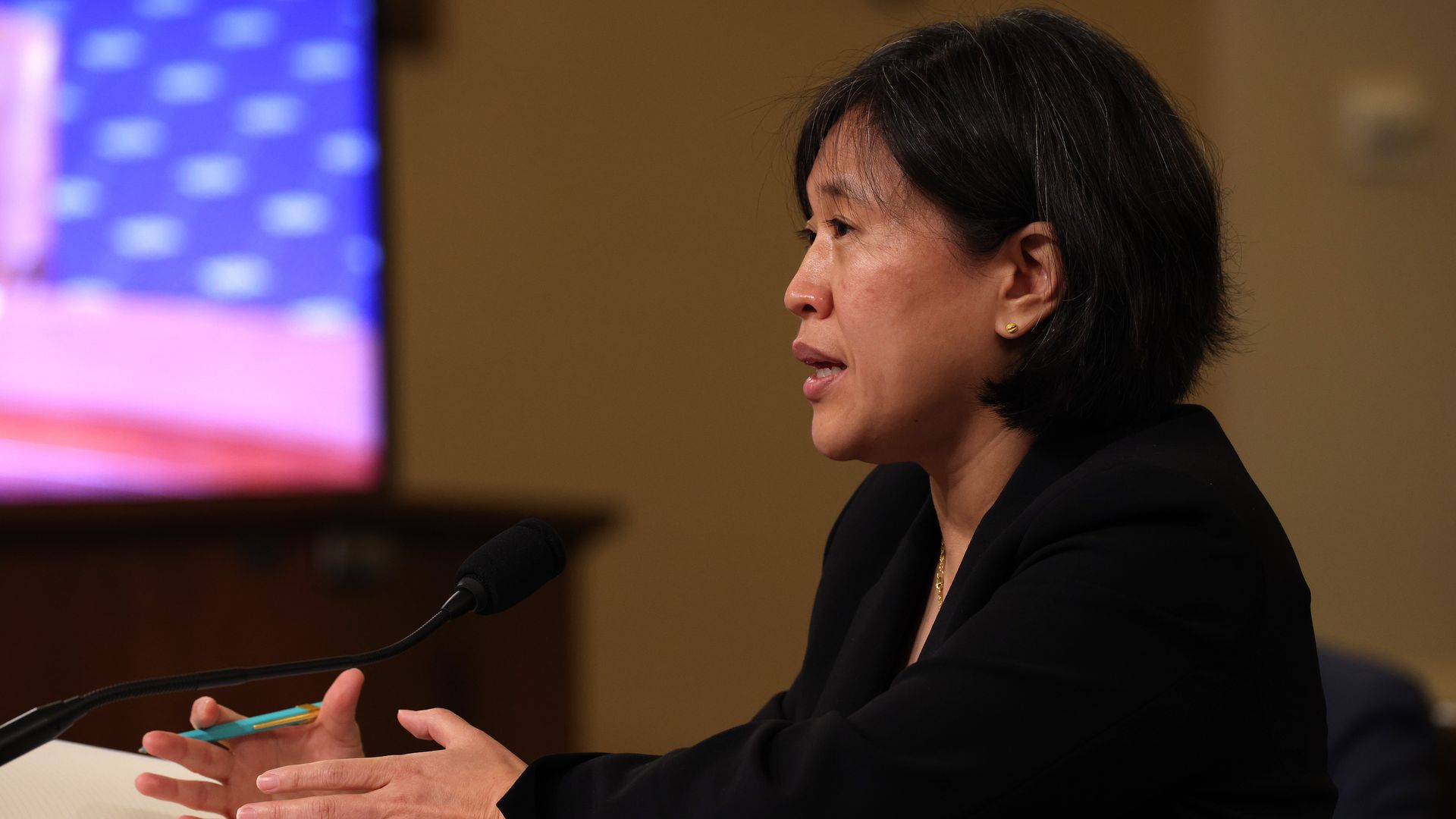 The U.S. announced it would impose new tariffs on the U.K., Spain, Turkey, Italy, India and Austria in response to their taxes on U.S. tech companies' digital services, but said it will suspend those tariffs for roughly six months to allow time for negotiations.
Why it matters, via Axios' Ashley Gold: The Biden administration is showing it will be tough on countries attempting to impose taxes on U.S. digital giants while holding out hope for a global solution, which has been a slog.
Europe's endless appetite for regulation and taxation of big global companies hasn't helped that.
Details: The proposed 25% tariffs would target nearly $2 billion worth of imports from the six countries, per the Wall Street Journal.
That includes over $800 million worth of imports from the U.K. and over $300 million each from Spain and Italy.
What they're saying: "The United States is focused on finding a multilateral solution to a range of key issues related to international taxation, including our concerns with digital services taxes," U.S. Trade Representative Katherine Tai said in a statement.
"Today's actions provide time for those negotiations to continue to make progress while maintaining the option of imposing tariffs under Section 301 if warranted in the future."
Go deeper