Texas GOP walks back "souls to the polls" voting restriction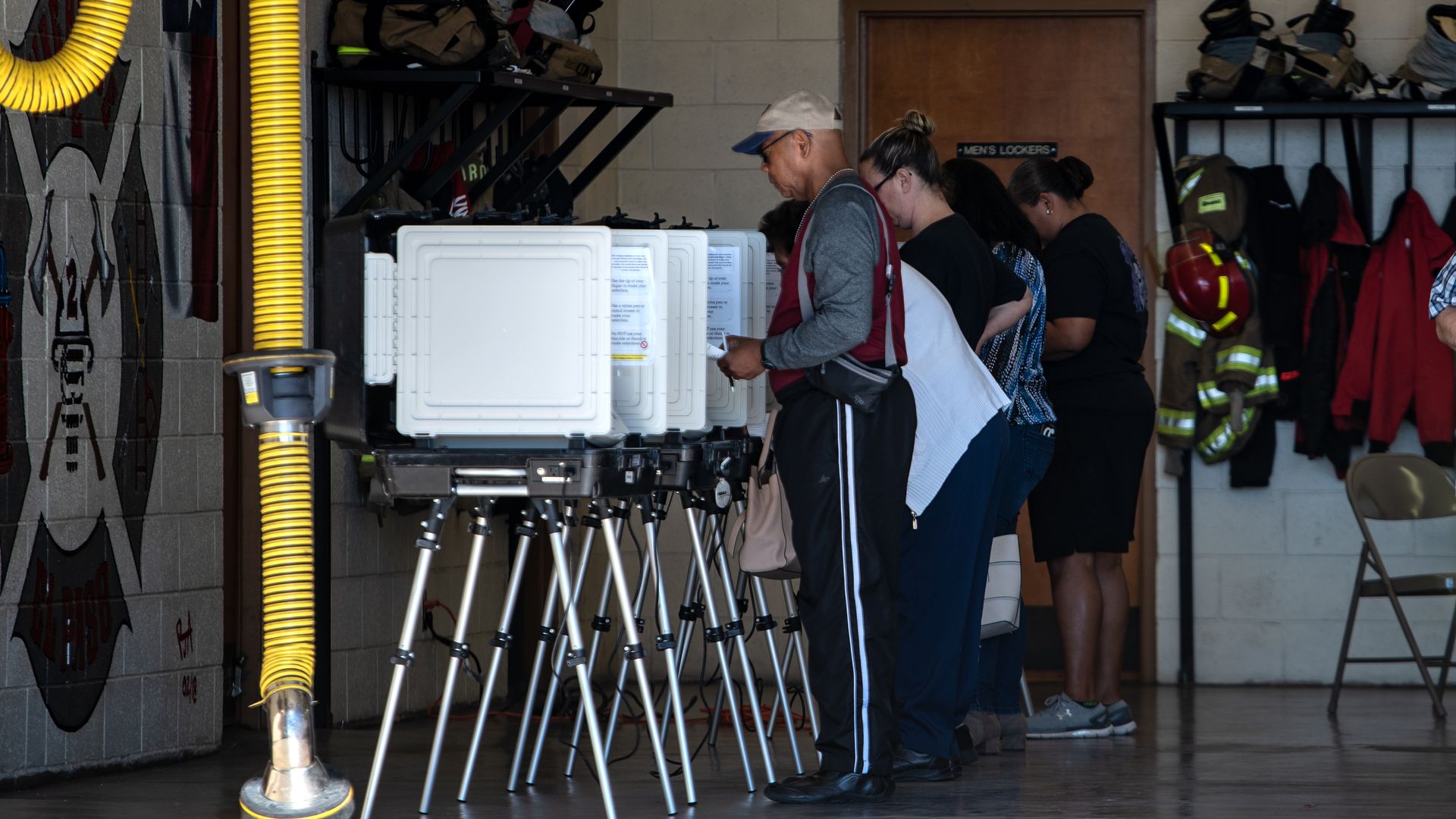 Texas Republicans plan to adjust a proposed restriction for early voting on Sundays following backlash that the rule would disproportionately affect Black American churchgoers, with one GOP negotiator suggesting it was a typo.
Why it matters: Voting rights advocates and Democrats said the Republican effort to limit Sunday voting to 1 p.m. through 9 p.m. would block "souls to the polls," a tradition in Black communities that encourages people to vote after church services.
What they're saying: Rep. Travis Clardy (R-Texas), a negotiator for the state's sweeping restrictive voting bill, said on NPR this week that the proposed time of 1 p.m. was a typo and that the original time was meant to be 11 a.m.
"That was not intended to be reduced," Clardy said. "I think there was a — call it a mistake if you want to — what should have been 11 was actually printed up as 1."
"Despite his claim, no Republicans raised an issue with the start time during final debate over the bill, and one of them even defended it," the Texas Tribune reports.
What to watch: Texas lawmakers are expected to revisit the bill in an upcoming special session that has yet to be scheduled, per the Tribune, after Democrats left the House floor in protest late Sunday to block the bill.
The big picture: The sweeping legislative package would impose some of the strictest limits on voting in the nation, including bans on drive-thru voting and 24-hour early voting, new restrictions on absentee ballots, and new authorities for partisan poll watchers.
The Texas bill comes as Republican-led legislatures around the country lead what President Biden has condemned as "an assault on democracy," inspired by false claims about voter fraud in the 2020 election.
Texas Democrats have urged Congress to pass federal voting legislation, but any such reform faces long odds in the deeply divided Senate.
Go deeper