Democrat Melanie Stansbury wins House seat to replace Deb Haaland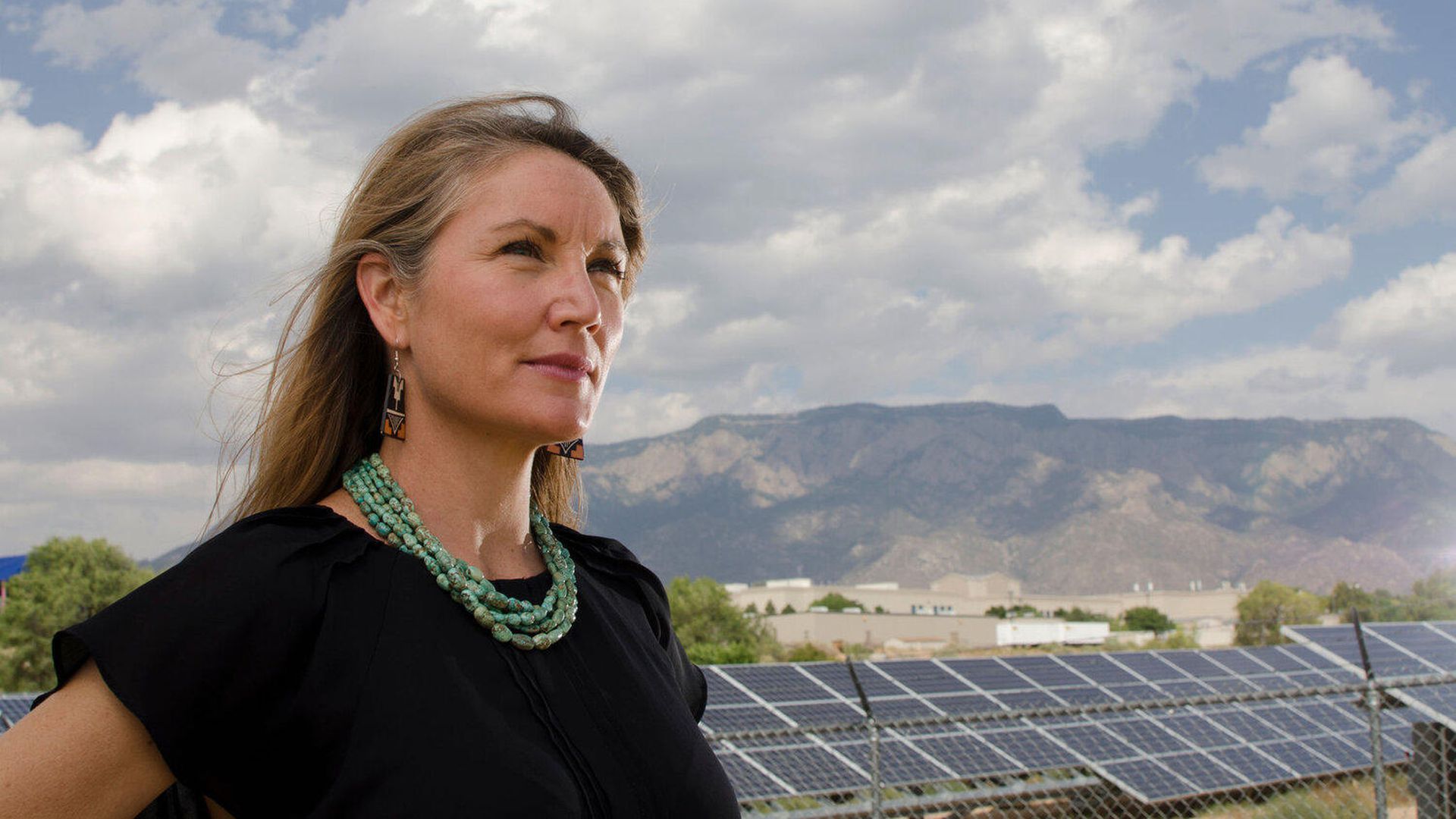 Democrat Melanie Stansbury defeated her Republican opponent Mark Moores in the special election to represent New Mexico's 1st congressional district, a House seat vacated when Deb Haaland was confirmed as President Biden's Interior secretary, per AP.
Why it matters: Stansbury's victory Tuesday night will grow Democrats' thin majority in the House to nine seats.
The big picture: Though Biden won the Democratic-leaning by 23 points in November, the race was seen as a potential litmus test for the strength of the party.
Stansbury was selected to run by New Mexico Democratic officials in April over Latina and Native American candidates. State law allows for state parties to pick their nominees instead of conducting primary elections.
Moores, who serves in New Mexico's state legislature with Stansbury, campaigned heavily on crime and law-and-order rhetoric, per the New York Times.
Republicans are likely to focus on the issue ahead of the 2022 midterms, when oddsmakers expect the party to win control of the House.
Go deeper: Democrats pick white woman over Latinas, Native Americans for Haaland seat
Go deeper