Climate activists score a third ExxonMobil board seat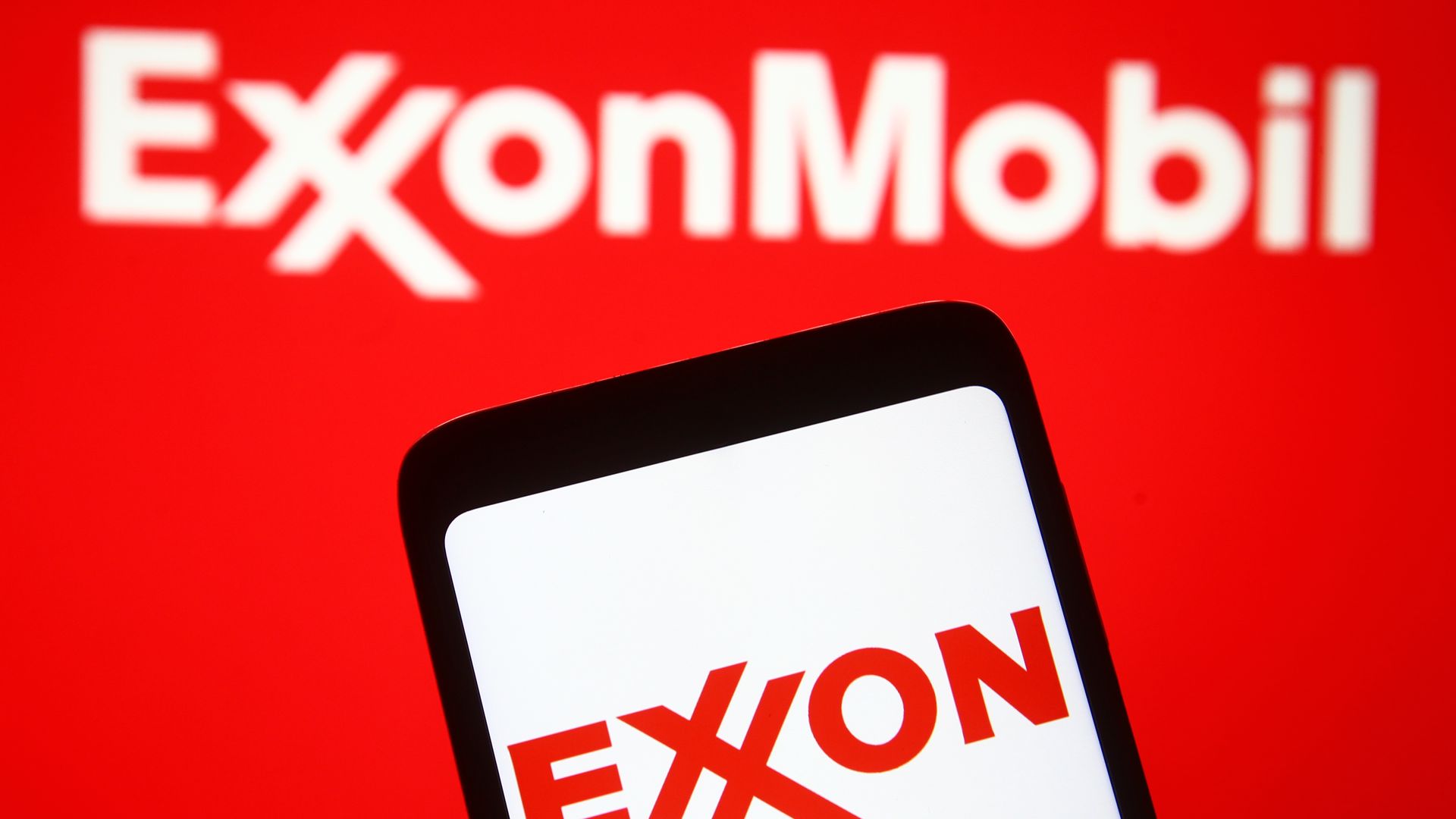 In a further blow to Exxon management, updated shareholder vote tallies showed that an activist investment firm scored a third board seat at the company's annual shareholder meeting on May 26, Exxon announced Wednesday.
Why it matters: The hedge fund Engine No. 1, which owns less than 1% of Exxon's stock, succeeded in its bid to install board members who will push Exxon to more aggressively consider climate change in its business planning.
Details: The newest Engine No. 1-sponsored board member will be Alexander Karsner, a senior strategist at X (formerly Google X), which is Alphabet Inc.'s innovation lab. Karsner has experience as an energy investor and served a stint at the U.S. Energy Department.
Of the four candidates the activist fund nominated, only one, former wind energy executive Anders Runevad, didn't make it onto the board.
The fund succeeded in its efforts in large part because of the backing of institutional investors, such as State Street and BlackRock, that are major shareholders. The company's uneven financial performance over several years and other factors also came into play.
Exxon's management had mounted a vigorous campaign right up to the vote to defeat Engine No. 1's candidates.
What they're saying: A spokesperson for Engine No. 1 said in a statement: "We are grateful for shareholders' careful consideration of our nominees and are excited that these three individuals will be working with the full board to help better position ExxonMobil for the long-term benefit of all shareholders."
Darren Woods, Exxon's chairman and CEO, welcomed the board members in a statement, and referenced the climate issue.
"We look forward to working with all of our directors to build on the progress we've made to grow long-term shareholder value and succeed in a lower-carbon future," Woods said. "We thank all shareholders for their engagement and participation, and their ongoing support for our company."
Of note: Exxon is widely viewed as being more enthusiastic about the continued global thirst for fossil fuels looking forward when compared to European-based oil majors, such as Shell and BP.
The Texas-based company is still developing new oil and gas resources, including a massive project off the coast of Guyana.
Meanwhile, a report released by the International Energy Agency on May 15 found that to limit global warming to the Paris agreement target of 1.5°C above preindustrial levels, no new oil and gas projects should be "approved for development."
Go deeper: Big Oil's climate earthquake
Go deeper