Top nations in clean tech funding vow to step up efforts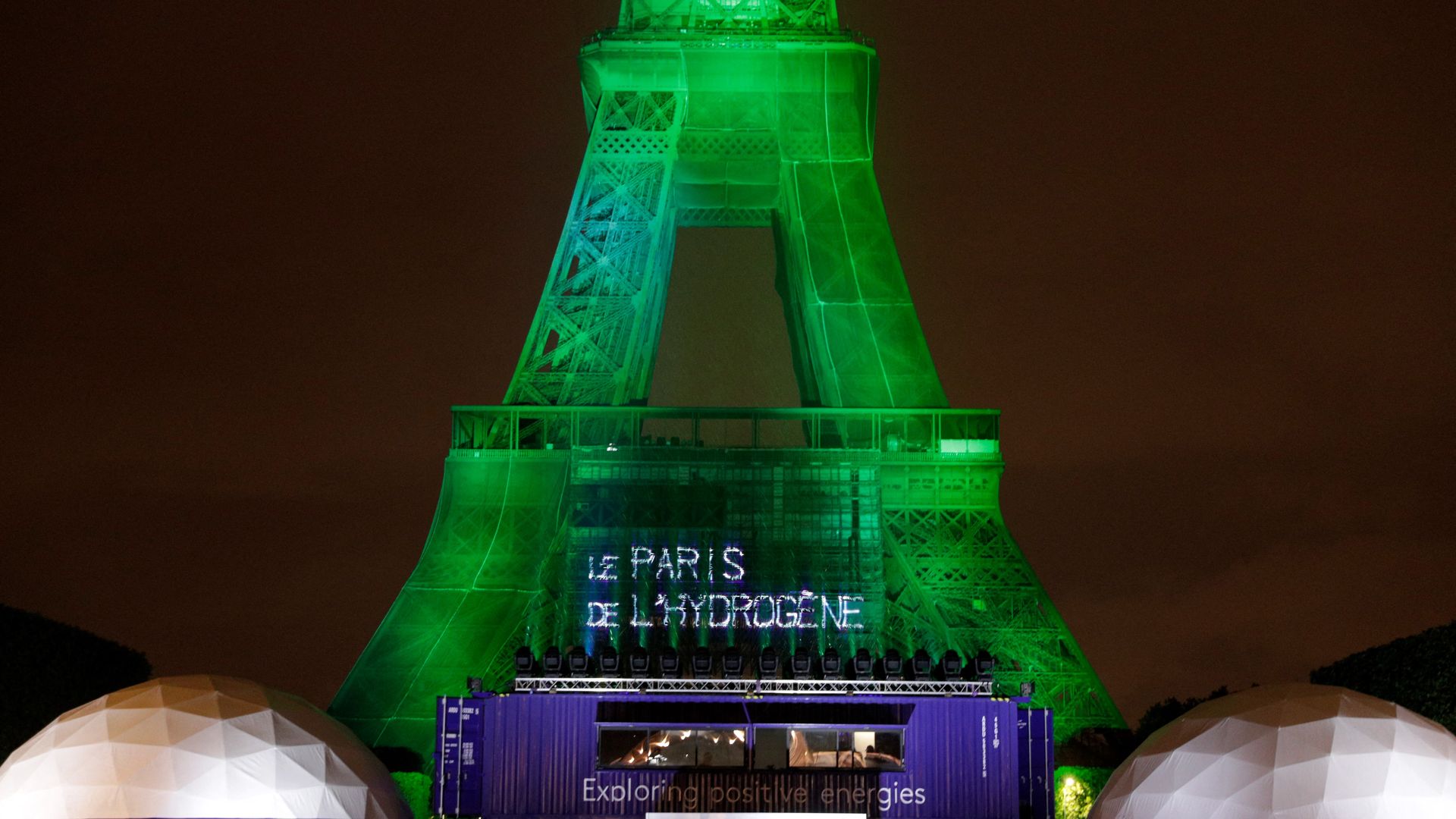 Renewing an effort started at the 2015 Paris Climate Summit, leaders of 23 nations said Wednesday they are redoubling their efforts to fund clean energy technology.
Why it matters: The U.S.-led component of the alliance, known as Mission Innovation 2.0, will focus on carbon dioxide removal, making clean long-distance shipping a reality and advancing the goal of clean hydrogen, deputy Energy secretary David Turk tells Axios.
The details: Mission Innovation involves governments collaborating to boost clean energy funding and projects. The alliance includes the biggest carbon emitters, including the top two, China and the U.S., as well as Brazil, India and the European Union.
As part of the effort, China, Italy and the U.K. plan to work to demonstrate how to integrate renewable sources of power, whose output can vary with the time of day and weather conditions, into electric grids in different parts of the globe.
One U.S. focus, joined by the EU, Chile, U.K. and Australia, will be on cutting costs for clean hydrogen, which could become a useful transportation fuel, among other applications.
Clean hydrogen refers to hydrogen gas generated using renewable energy, or natural gas if carbon emissions are captured and stored, to fuel cargo ships or large trucks or store energy.
What they're saying: "Of course if you focus on climate change, our emissions are under 15% of the global total," Turk told Axios. "So we've got to collaborate, we've got to cajole, we've got an incentive to work with other countries around the world, in order for them to deploy clean energy technologies and innovate technologies going forward."
According to Turk, the new wave of interest in clean hydrogen technologies is different than previous times the gas' potential has been touted, such as under former President George W. Bush. It comes from the availability of more political will to slash emissions and new technologies being within reach, Turk said.
"I don't think we had the hard work going in to figure out how you actually decarbonize all parts of your economy," Turk said. "I've never seen the Europeans, for instance, not only individual countries in Europe, but the European Commission and the European Union has focused on hydrogen as ever before."
What's next: Mission Innovation 2.0 is launching at a virtual summit hosted by Chile that runs through June 6.
Go deeper