White House partners with Black barbershops as part of month-long vaccine sprint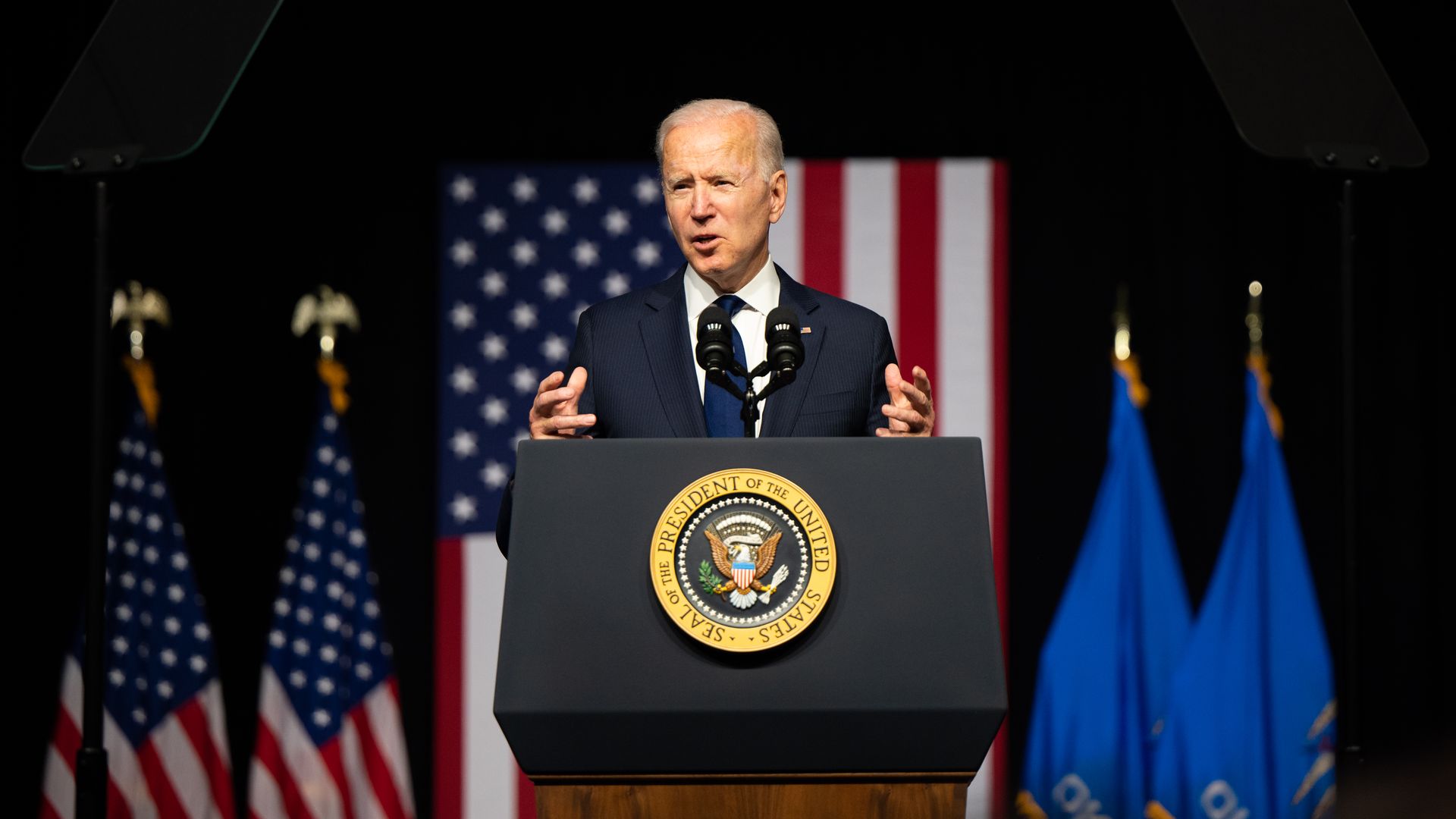 The White House on Wednesday announced a series of initiatives — with an array of partners including Black-owned barbershops, child care providers and colleges — to boost the nation's slowing COVID-19 vaccination rates.
The big picture: It's "an all-of-America sprint" to meet President Biden's goal of getting 70% of U.S. adults at least one vaccine dose, and 160 million people fully vaccinated, by the Fourth of July.
What to watch: Biden will announce the National Month of Action plan Wednesday. The initiative will focus on making vaccines more easily accessible, increasing education efforts around the vaccine and incentivizing vaccinations.
Make vaccines easily accessible
The administration is partnering with child care providers to give free services for parents and care givers who wish to get vaccinated.
Pharmacies will also offer extended hours every Friday in June to ensure that people can get vaccinated late at night.
Increase vaccine education efforts
People in places with low vaccination rates will get calls and texts to connect them with vaccine resources, along with other information about the shot.
Mayors in 50 cities so far will compete to see who can grow vaccination rates the most by July 4. The winners will be recognized later this year.
The administration will team up with Black-owned barbershops and beauty salons to increase vaccine education in the "Shots at the Shop" initiative. "[E]ach participating shop will engage customers with information about the vaccines, display educational materials, and host on-site vaccination events in partnership with local providers," the White House said.
More than 7,000 television and radio stations across the country will air vaccine education segments in their programming with medical and public health leaders.
Biden will also launch the COVID-19 College Challenge, providing over 200 colleges so far with resources to get people in their communities inoculated.
Worth noting: Vice President Harris will lead a nation-wide tour focused on offering more vaccine information. First lady Jill Biden, second gentleman Doug Emhoff and members of the Cabinet are also set to join.
Incentivize vaccinations
The Biden administration will continue to work with employers to set up vaccination clinics in workplaces. Businesses who have already started campaigns to get employees vaccinated include CVS, Door Dash, Kroger, United Airlines and Microsoft.
State of play: About 63% of adults have gotten their first dose, and about half the country has been fully inoculated, according to CDC data.
Go deeper:
Go deeper