Arizona's Democratic election chief to run for governor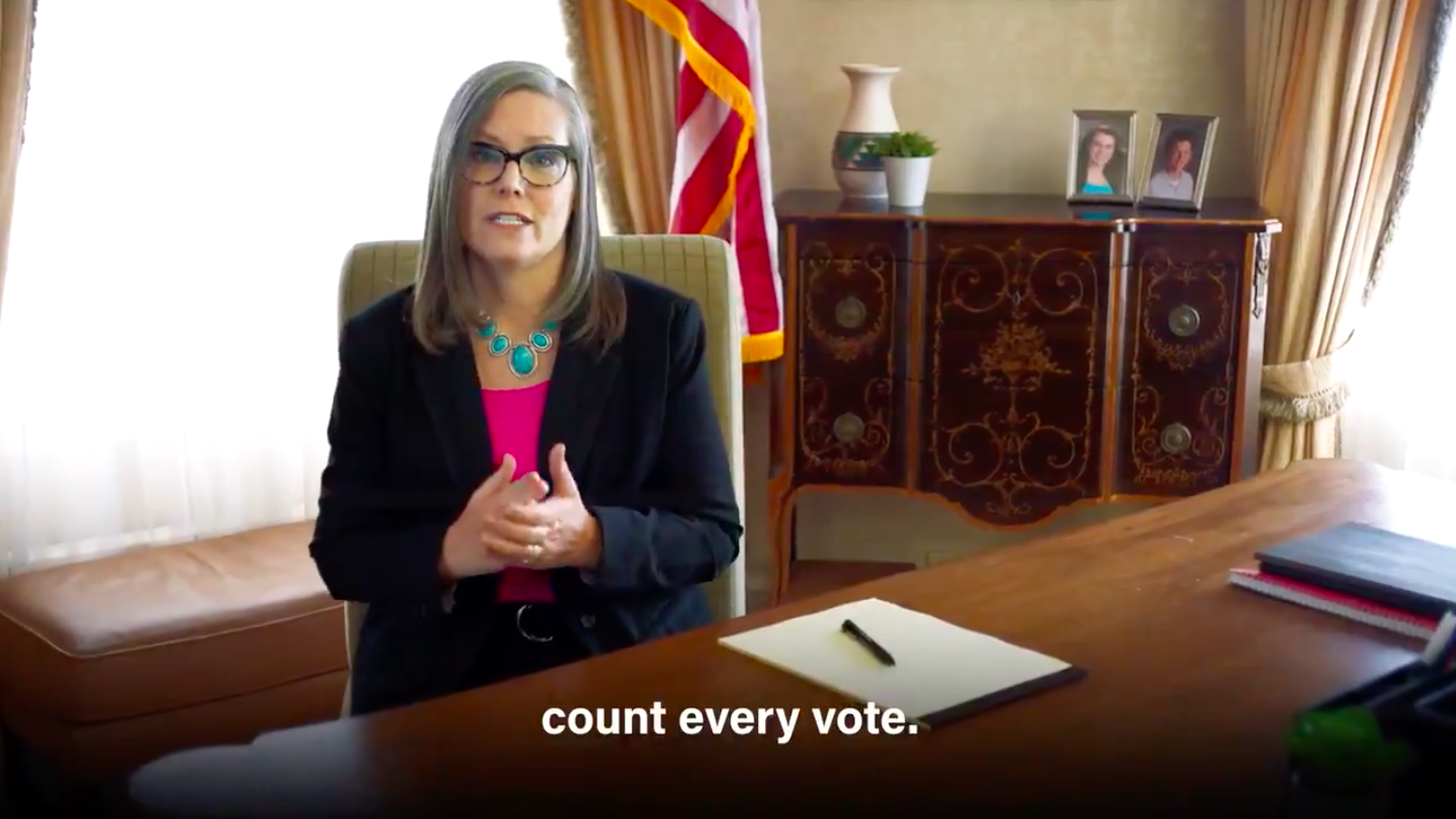 Arizona Secretary of State Katie Hobbs (D) announced Wednesday she would run for governor, in a campaign ad that highlighted fallout from the state's controversial GOP-led audit of its 2020 presidential election results.
Why it matters: Hobbs, the state's top election official, gained a national profile during the 2020 election by pushing back against unfounded claims from supporters of former President Trump that the election results were fraudulent.
Arizona has become ground zero for the "stop the steal" movement's effort to find evidence to support baseless claims that the 2020 election was stolen from Trump, AP reports.
Current Arizona Gov. Doug Ducey, a Republican, is not eligible to run for a third term in 2022.
What they're saying: "The other side isn't offering policies to make our lives better. They're offering conspiracy theories that only make our lives worse," Hobbs said in her campaign announcement.
Driving the news: Last week, the Arizona House Appropriations Committee voted to strip Hobbs of the ability to defend election lawsuits — giving that duty instead to the state's Republican attorney general. The bill has not yet been approved by the full legislature.
Go deeper