Ally Bank nixes overdraft fees entirely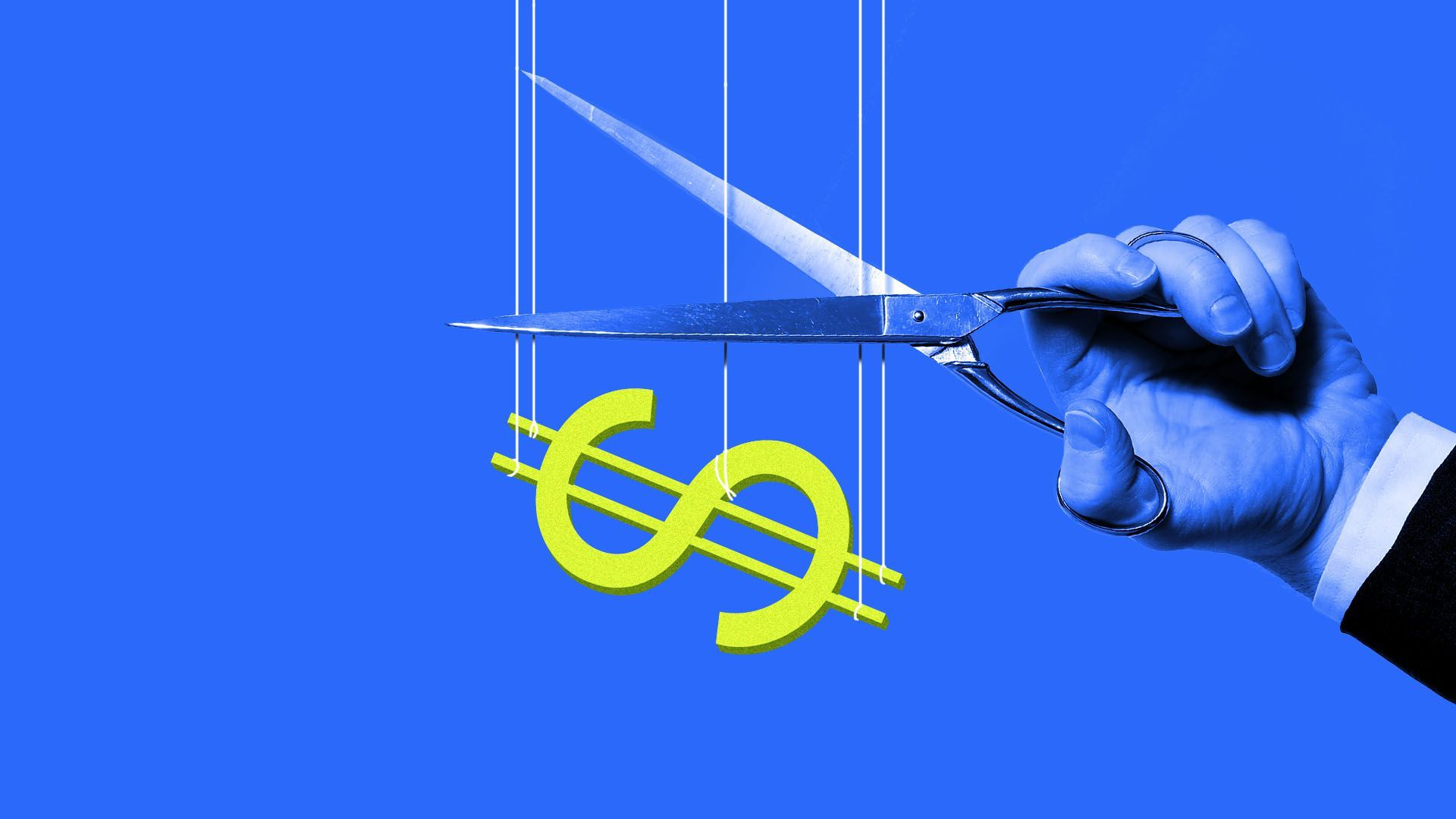 Ally Bank is doing away with overdraft fees, and it could be an opening salvo for the industry facing mounting pressure in Washington for the decades-long practice.
Why it matters: Banks rake in billions fining customers who spend more money than they have in their account. It's one of many fees associated with banking — shouldered most often by those who can least afford it.
Driving the news: Digital-only Ally Bank is nixing overdraft fees entirely, after waiving them for a period during the pandemic. Previously, it dinged customers $25 each day an overdrawn account attempted another transaction.
But, but, but: The move isn't as Earth-shattering for Ally's business as it could be for others.
The fees were a microscopic part (0.07%) of its revenue. Roughly 1 in 8 of its customers overdrafted, Diane Morais, head of Ally's consumer banking products, tells Axios.
The big picture: Low-to-moderate income Black and Latino households were responsible for $255 billion worth of interest and fees for financial services (including overdraft fees) — out of the $303 billion collectively spent nationwide last year, according to a report by the Financial Health Network.
What to watch: What the mega-banks do on overdraft fees.
The backdrop: During a hearing last week, Sen. Elizabeth Warren (D-Mass.) asked big bank CEOs whether any automatically waived overdraft fees during the pandemic None of the CEOs had, though JPMorgan's Jamie Dimon said the bank refunded fees when customers asked.
Warren got crickets when she pushed for a pledge that the banks would refund those fees.
Of note: JPMorgan, Citigroup, Wells Fargo and Bank of America took in $4 billion from overdraft charges in 2020 — 27% less than the prior year, according to the Financial Services Forum, the industry's trade group.
Overall, bank revenue from overdraft fees dropped for the first time in six years in 2020, the Wall Street Journal reports — citing data from Moebs Services.
Go deeper