VMI has tolerated "racist and sexist culture," independent probe finds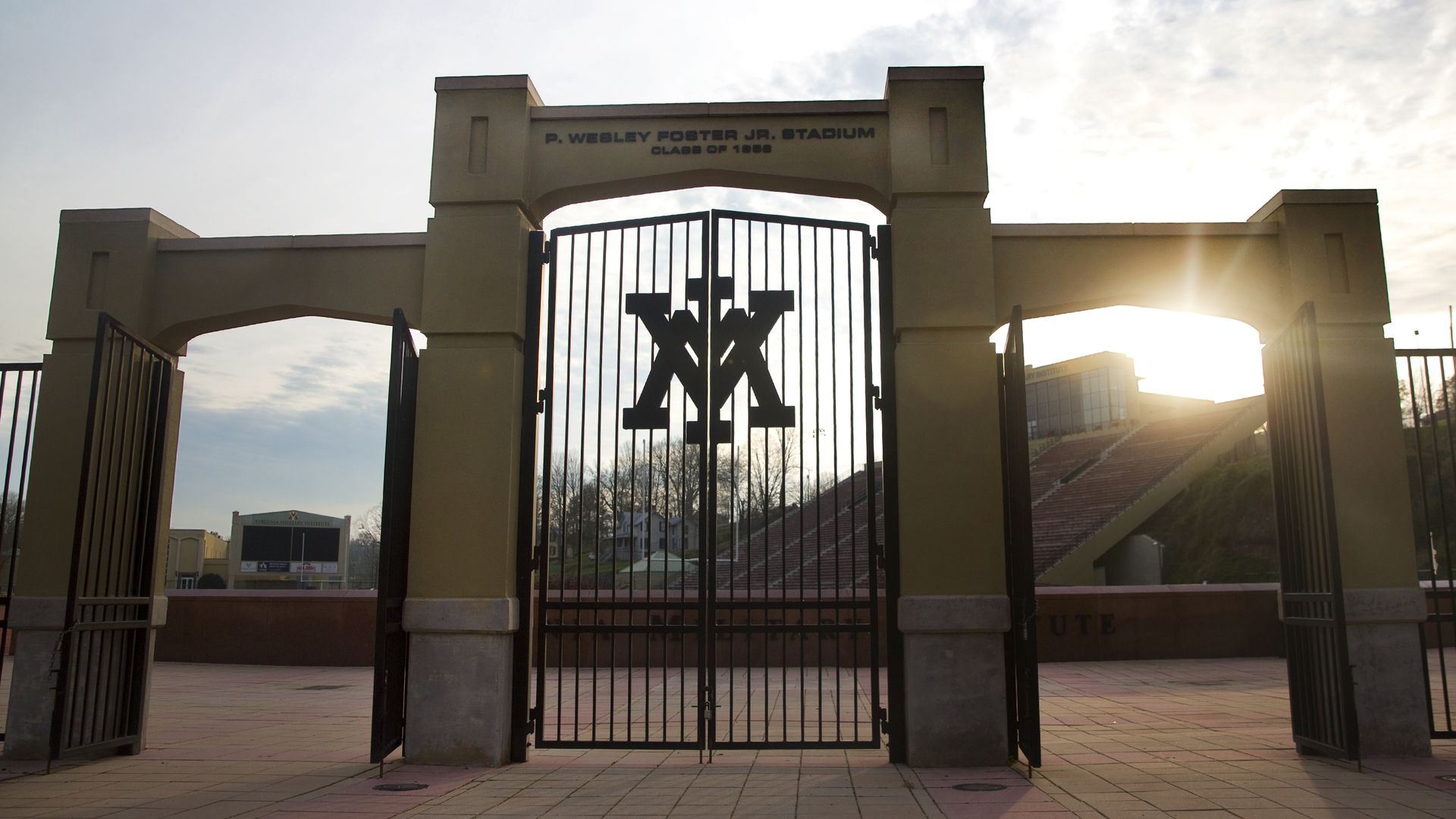 The Virginia Military Institute has tolerated a "racist and sexist culture," an independent investigation released Tuesday found, per the Washington Post.
Driving the news: Gov. Ralph Northam (D) ordered the investigation last year amid allegations of an enduring racist culture at VMI.
What they found: "This investigation found that institutional racism and sexism are present, tolerated, and left unaddressed at VMI. The racist and misogynistic acts and outcomes uncovered during this investigation are disturbing," said the report, authored by lawyers at Barnes & Thornburg, per the Washington Post.
"Although VMI has no explicitly racist or sexist policies that it enforces, the facts reflect an overall racist and sexist culture," the report added.
Background: Northam's call for the investigation came after the Post documented several racist incidents, including lynching threats and derogatory slurs directed at Black cadets.
John Boland, VMI's Board of Visitors president, in a letter to Northam last year, defended the school, saying "systemic racism does not exist here and a fair and independent review will find that to be true," per the Post.
Retired Gen. J.H. Binford Peay III resigned as the VMI's superintendent in October 2020 after Northam, who graduated from the school in 1981, ordered the investigation. He was later replaced by retired Army Maj. Gen. Cedric T. Wins, the first Black superintendent in the school's history.
Of note: VMI is the nation's oldest state-supported military college and received more than $19 million in state funds for fiscal year 2020–2021, per the Washington Post.
What's next: The report recommended requiring the college to create a reform plan and to provide quarterly updates on its progress to the state.
"Recommendations from the Barnes & Thornburg report will be evaluated through the lens of the VMI mission and our unique method of education, and, where appropriate, be integrated into the One Corps-One VMI plan," Wins said Tuesday, per the Post.
Go deeper