Blockbuster game "Far Cry 6" is, in fact, political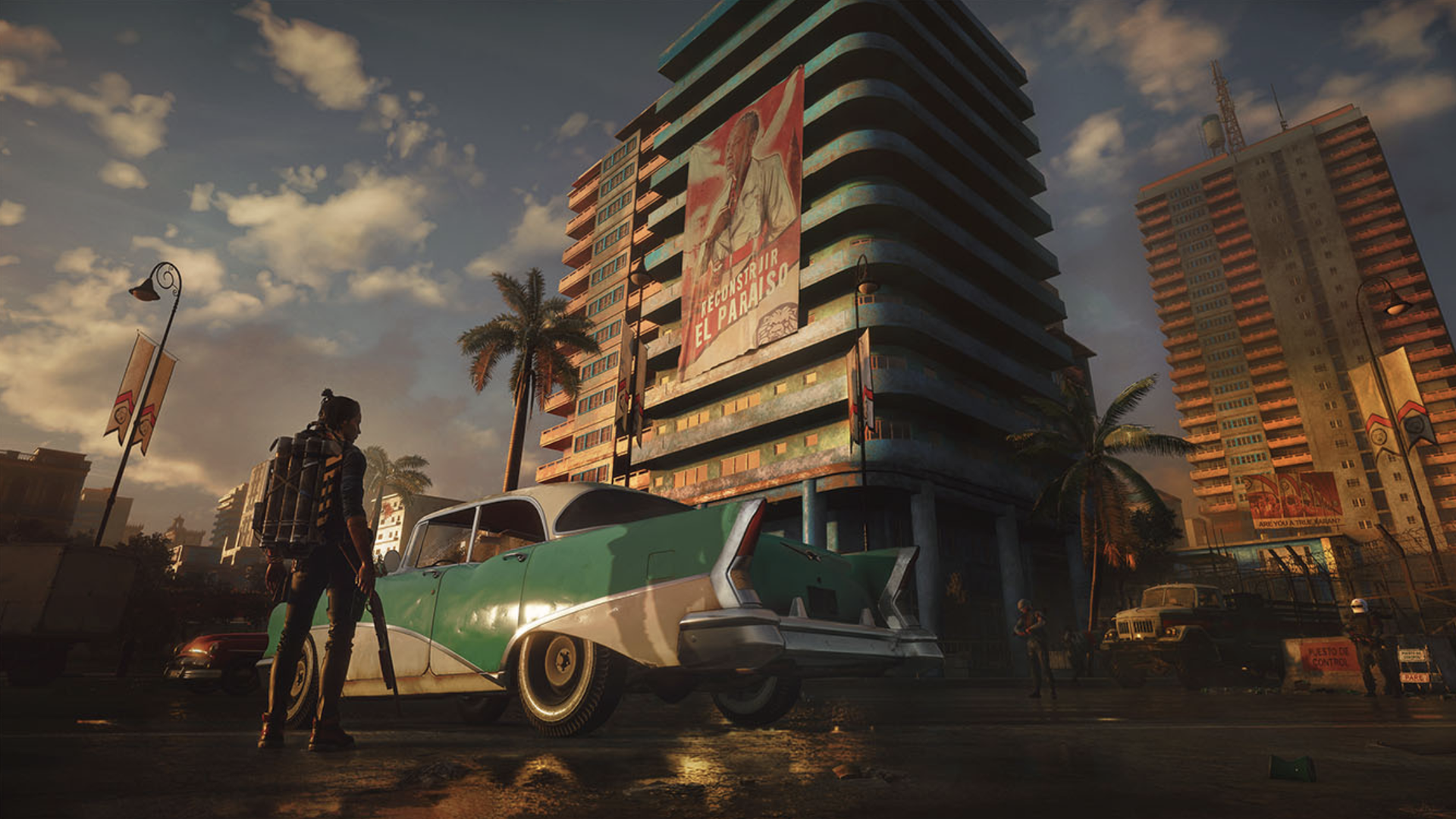 The lead writer for "Far Cry 6" says the blockbuster game is political, a remarkable change from how top industry creators have historically discussed their games with the public and press.
Driving the news: The upcoming Ubisoft game is set amid guerrilla fighting in a fictionalized version of Cuba.
Why it matters: Game creators and the press have tangled for years over acknowledging that blockbuster games set in controversial settings carry political messages.
"Our story is political," "Far Cry 6" narrative director Navid Khavari wrote in an unusual official blog post late Monday.
"A story about a modern revolution must be," he added, saying the action game would include "hard, relevant discussions" about fascism, imperialism, human rights and more "within the context of Yara, a fictional island in the Caribbean."
What the game won't do, he wrote, is offer "a simplified, binary political statement specifically on the current political climate in Cuba."
Be smart: Devs for big blockbuster games have been resistant to answering questions about their work's politics, often denying there are any in an apparent and often bewildering attempt to avoid controversy or alienate customers.
2017: The lead creator of PlayStation 4 blockbuster "Detroit: Become Human" downplays the idea that his game about androids trying to be liberated from human ownership might have political messages in it.
2018: A lead developer behind Ubisoft's "The Division 2" says his team's game about a secret citizen army mobilizing against enemy gangs in post-disaster Washington, D.C. isn't intended "to make a political statement."
2021: The publisher of "Six Days In Fallujah," an upcoming game depicting the real and deadly U.S. military operation in Iraq in 2004, says the game isn't making a political point, before later saying politics is "inseparable" from the game.
Between the lines: Khavari's post appeared to be spurred by controversy over an interview with him that was published on TheGamer.com.
In it, he said the game wouldn't make a statement about Cuba but would "be very open with our politics and inspiration."
That seemed to go further than the norm.
But the interview went viral on social media, where it was promoted as a denial that the game would make any political statement, sans Khavari's caveat about Cuba.
The bottom line: These conversations are awkward but are part of the medium growing up.
They help clarify the effort and intent behind some games.
And they challenge players to consider what blockbuster games are and what they can be.
Go deeper