Top meat supplier is the latest victim of a cyberattack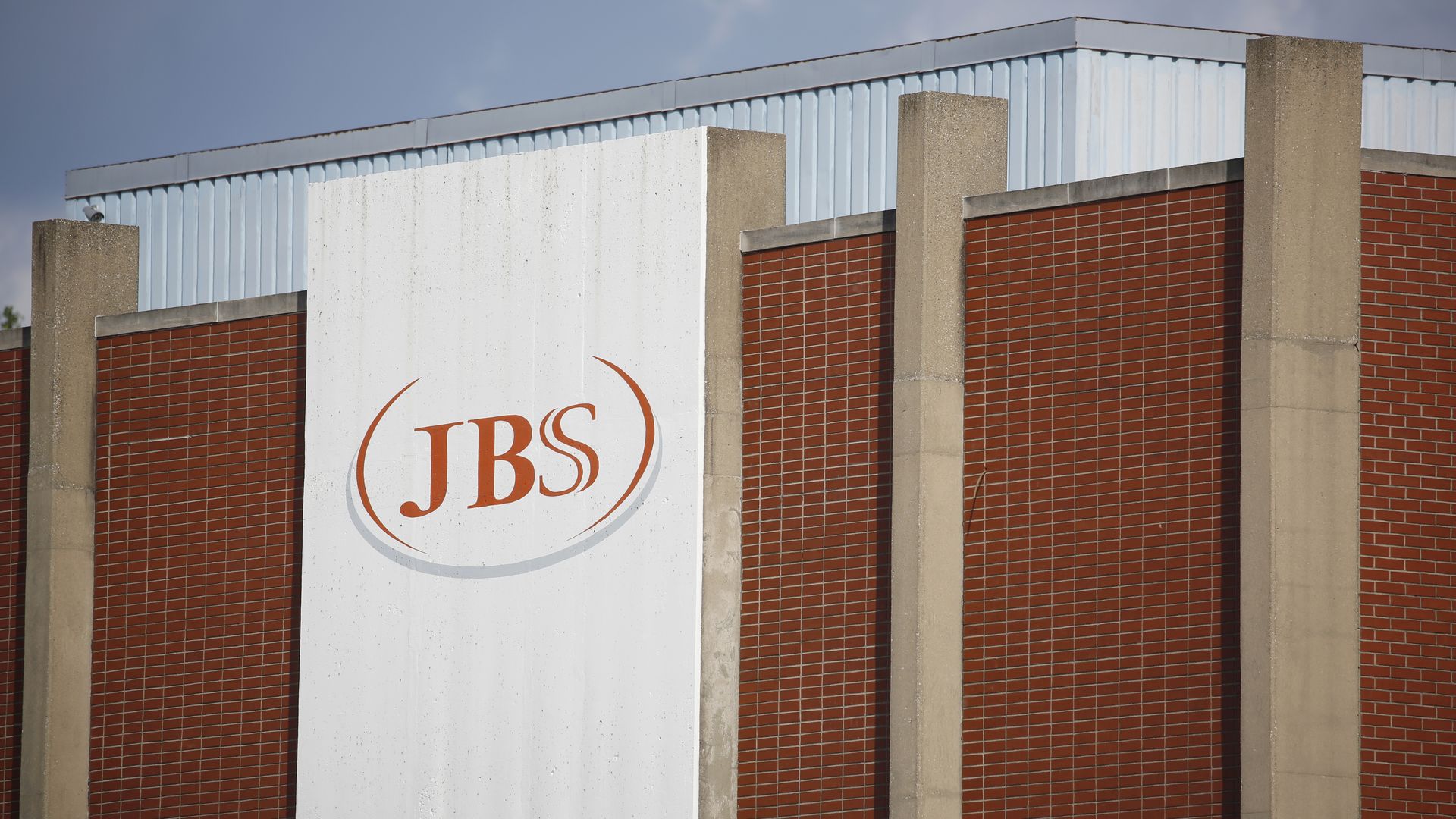 Major meat supplier JBS USA was the latest victim of an organized cybersecurity attack, with servers in North America and Australia impacted, the company said Sunday.
Why it matters: JBS USA is the largest producer of beef in the country, The Hill notes, and is a major supplier of poultry and pork. JBS's five biggest beef plants — which collectively manage a total of 22,500 cattle per day — have paused processing after the weekend attack, according to JBS. The hack has led to one-fifth of U.S. beef production being wiped out, Bloomberg reports.
"There are at least 10 plants I have knowledge of that have had operations suspended because of the cyberattack," said Paula Schelling-Soldner, acting chairperson for the national council of locals representing food inspectors for the American Federation of Government Employees, per Bloomberg.
The disclosure of the attack comes as cyber threats have picked up over the last year.
Driving the news: Last month, Colonial Pipeline was taken offline by its operator because of a cyberattack.
In March, a cyber-espionage unit backed by the Chinese government resulted in 30,000 U.S. victims, including many small businesses and local governments.
Earlier this year, the U.S. intelligence community assessed that Russia was responsible for the major SolarWinds attack. Nine federal agencies and more than 100 private sector groups were compromised in the attack, per the Hill.
Microsoft disclosed last Thursday that the same Russian hackers behind the SolarWinds breach had launched a new wave of cyberattacks.
What they're saying: "The company is not aware of any evidence at this time that any customer, supplier or employee data has been compromised or misused as a result of the situation," JBS USA said in a statement to the press.
"Resolution of the incident will take time, which may delay certain transactions with customers and suppliers."
Of note: The average price of a fresh cut of beef in the US reportedly spiked 5% between April and March, per Business Insider. The affect the attack may have on beef prices have yet to be seen.
Go deeper: Russian SolarWinds hackers are back, Microsoft warns.
Go deeper