Biden taps Harris to lead administration's efforts on voting rights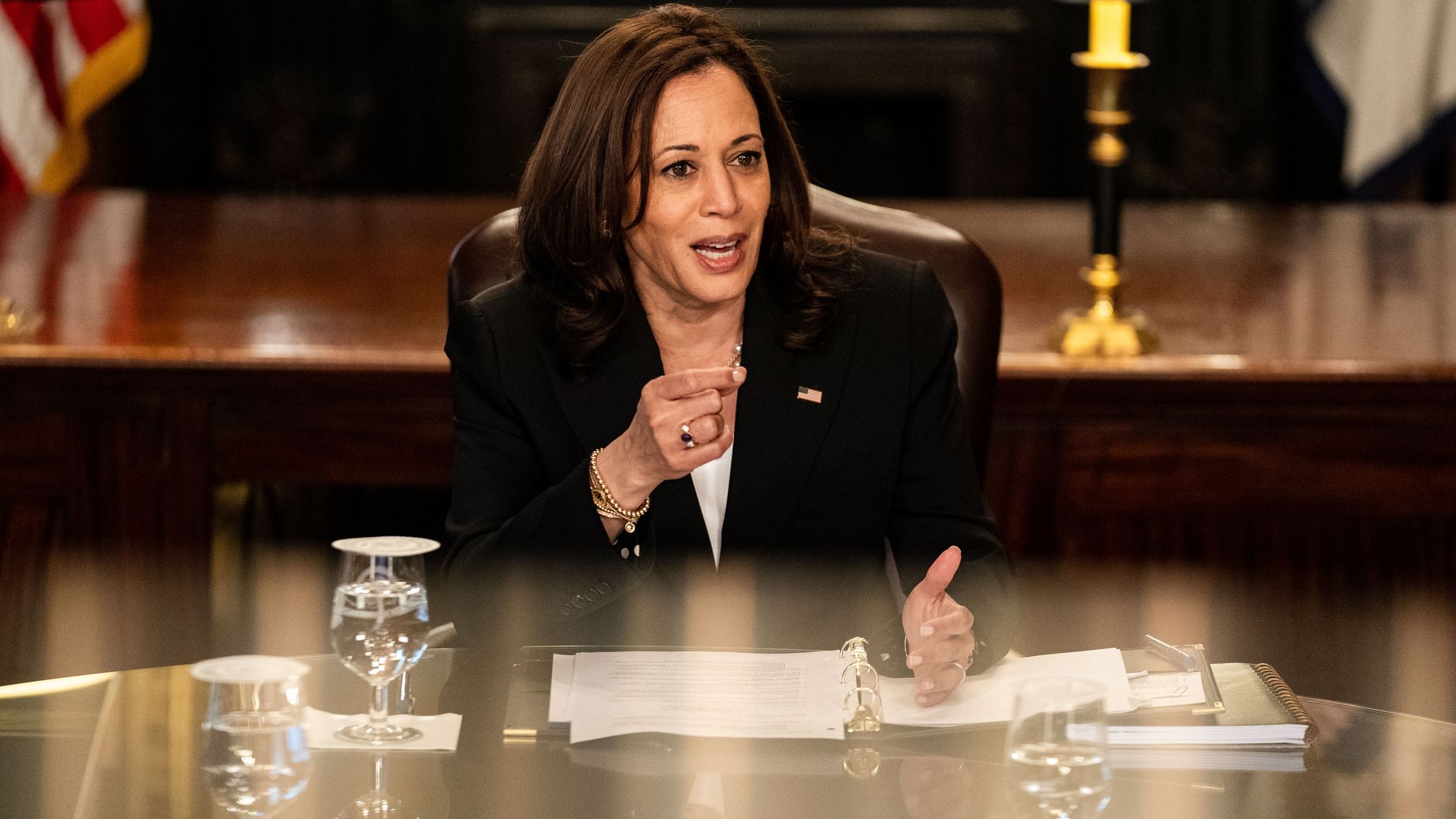 President Biden said Tuesday he has asked Vice President Kamala Harris to lead the administration's push to protect voting rights.
Why it matters: Biden called Republican-led efforts to restrict voting access across the country an "unprecedented assault" on the right to vote. "I'm going to fight like heck" to maintain and expand voting access, the president said before announcing Harris' appointment.
Biden made the announcement during his speech commemorating the 100th anniversary of the Tulsa Race Massacre.
What they're saying: "Every American has a right to have their voice heard at the ballot box, and no American should be kept from voting early, voting by mail, or voting at all," Harris said in a statement.
"Our Administration will not stand by when confronted with any effort that keeps Americans from voting," she added, noting that she will work with voting rights organizations, the private sector and lawmakers to protect voting access.
Go deeper: Texas governor threatens to defund state legislature after voting bill fails
Go deeper