Abbott's stock falls after company forecasts fewer COVID tests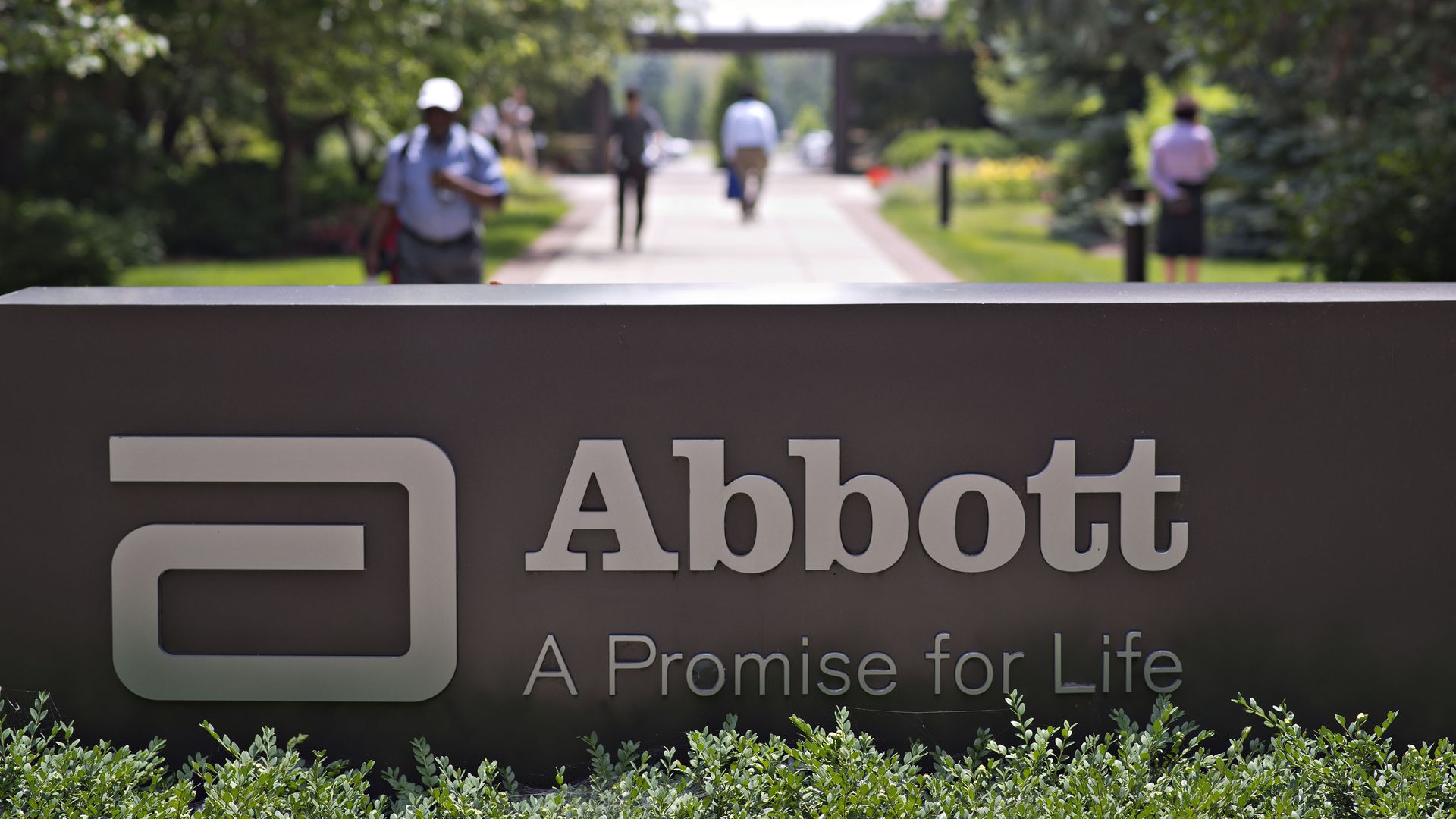 Abbott on Tuesday cut its profit guidance for the rest of this year after the medical device and diagnostics company projected lower demand for its coronavirus tests. Abbott's stock plunged 9%.
The big picture: COVID-19 cases have dropped heavily in the U.S. and other high-income countries due to mass vaccination campaigns. That's good for society, but now means less money for Abbott and other test makers that have profited from the pandemic's testing.
By the numbers: Abbott originally expected 2021 earnings per share to be "at least" $3.74 per share, but lowered that to $2.75 to $2.95, implying a hit of roughly $1.6 billion. COVID-19 test revenue was projected to be $6.5 billion throughout 2021, but is now anticipated to be between $4 billion and $4.5 billion.
"While we've always said the demand for COVID testing sales would eventually work its way to a flu-like level, we couldn't have anticipated what has occurred over the past several weeks," Abbott CEO Robert Ford told investors Tuesday.
Aside from the rising vaccination rates, Ford also mentioned guidance from the Centers for Disease Control and Prevention, which said fully vaccinated people with no COVID-19 symptoms don't need to get tested, even if they were exposed to someone with the virus.
The bottom line: Abbott is still an extremely profitable company. But it's benefiting less as the COVID-19 testing surge wanes.
Go deeper