Study: Climate change directly linked to over a third of global heat deaths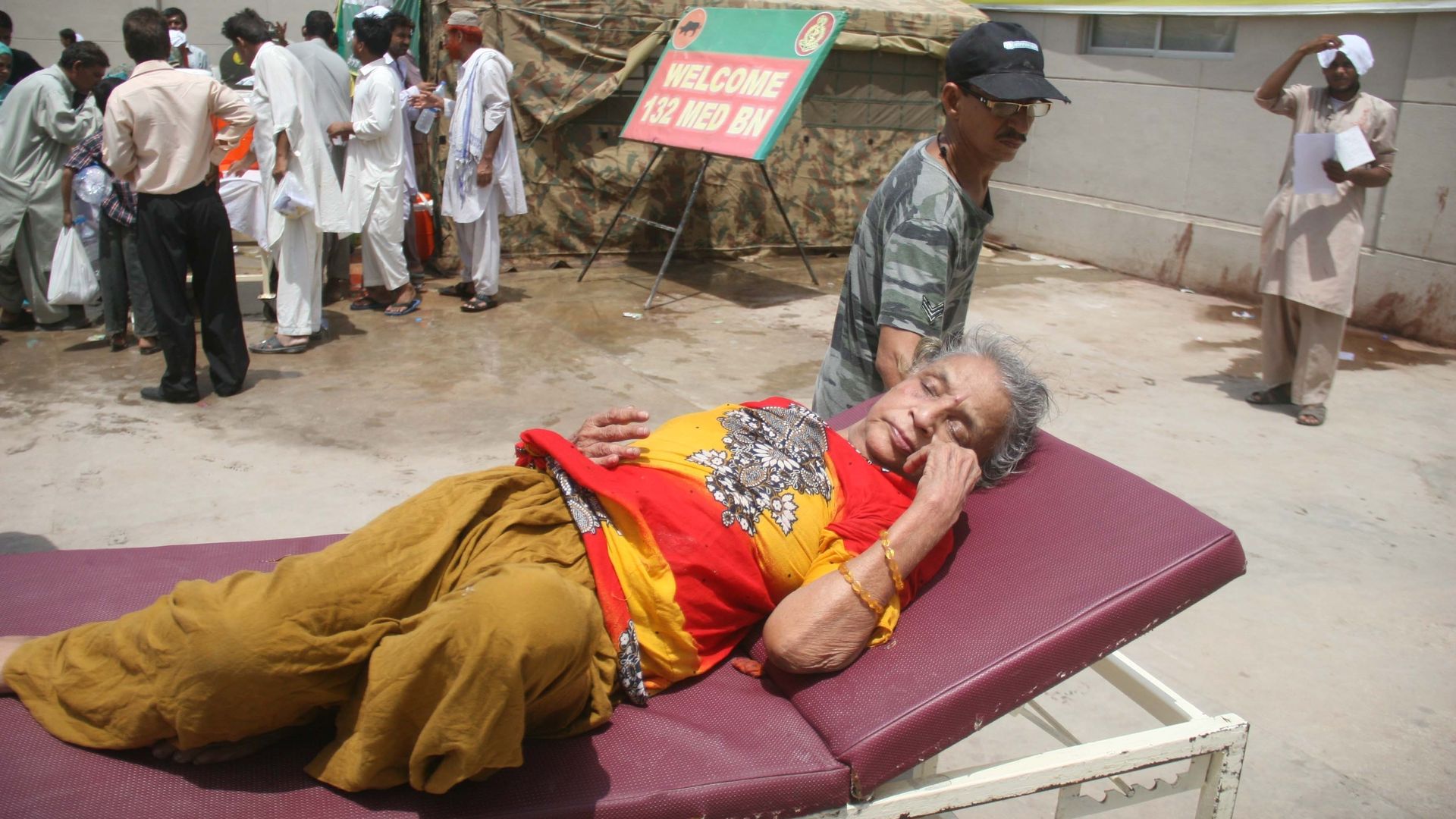 More than one-third of heat deaths each year can be directly linked to climate change, according to a study published Monday in the journal Nature Climate Change.
Why it matters: The findings require global actors to take "more ambitious mitigation and adaptation strategies to minimize the public health impacts of climate change," the study said.
The big picture: The research examined data of heat deaths from 732 locations across 43 countries, from 1991 to 2018. About 37% of heat-related deaths worldwide can be attributed to higher temperatures from human-caused climate change, the study found.
The highest percentage of climate change-caused heat deaths were in cities in South America, though southern Asia and southern Europe were also hotspots, per AP.
Sao Paulo, Brazil, had the highest level of heat deaths, averaging 239 per year, according to AP.
In the U.S., climate change caused more than 1,000 deaths per year across 200 cities.
"[S]cientists say that's only a sliver of climate's overall toll — even more people die from other extreme weather amplified by global warming such as storms, flooding and drought — and the heat death numbers will grow exponentially with rising temperatures," AP noted.
Of note: The "research indirectly suggests a divide between rich and poor regions. North America and East Asia, the researchers found, tended toward a smaller proportion of climate-related deaths" while the Central and South America saw higher proportions, reports the New York Times.
Our thought bubble, via Axios' climate reporter Andrew Freedman: The study draws on methods used for climate forensics work, known as "detection and attribution" studies to decipher climate change's role in extreme weather and climate events.
This is the first study to find a climate change footprint in heat deaths across broad regions of the globe, but it does not include data from some areas in Asia and Africa that are seeing the most extreme temperatures.
It's therefore likely that the findings represent an underestimate of the true toll of climate change-related heat.
Go deeper