Mobile COVID vaccination units head to rural communities and small towns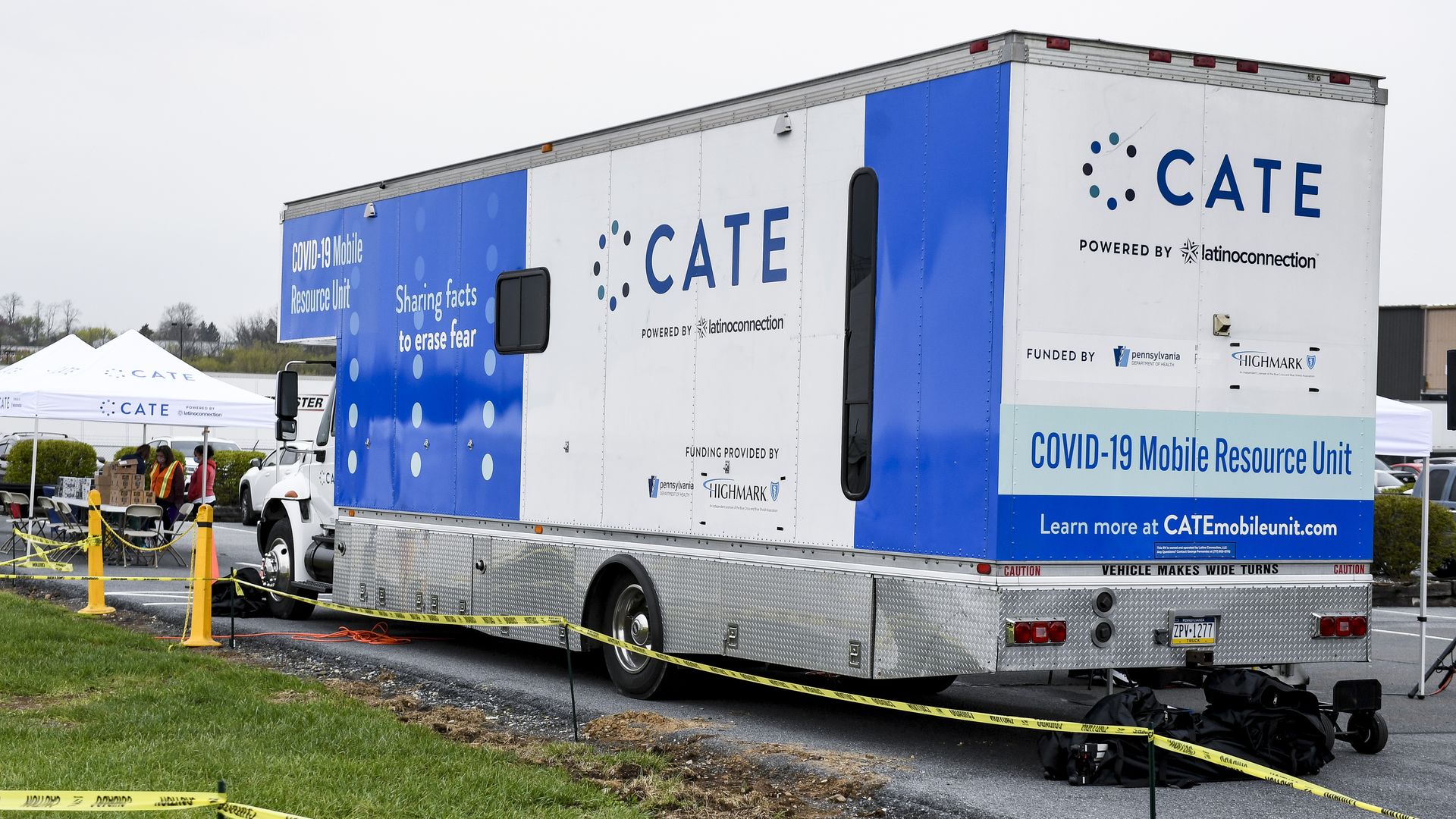 Health officials across the United States are deploying mobile vaccination units in an effort to distribute COVID-19 vaccines to rural and other hard-to-reach communities.
Why it matters: As vaccination distribution slows nationwide, health officials are looking for ways to reach rural communities, homeless people and poorer Americans who can't take time off of work, lack child care or can't travel to vaccination sites, the New York Times reported.
The state of play: Mobile vaccination units are being deployed across the country, including in Nevada, Arizona, Illinois, Kentucky, AP reported.
Mobile units have also been deployed in Washington, Minnesota, and Delaware, per the Times.
Maine recently extended its mobile vaccination tours until July 2.
In small towns across Nevada, mobile units have distributed vaccines in "churches, ballparks, strip clubs and even marijuana dispensaries," reports AP.
Trailers run by the Federal Emergency Management Agency have distributed vaccines in places without pharmacies, clinics, or vaccine sites, per AP.
Of note: Many large cities are also ramping up their mobile vaccination efforts.
Los Angeles will be winding down the use of its mass vaccination sites over the next few weeks while increasing its mobile vaccination units from 10 to 14. The city aims to be fully mobile by August 1st, according to the New York Times.
Go deeper