Rangers warn of "troubling trends" with amateur climbers in Alaska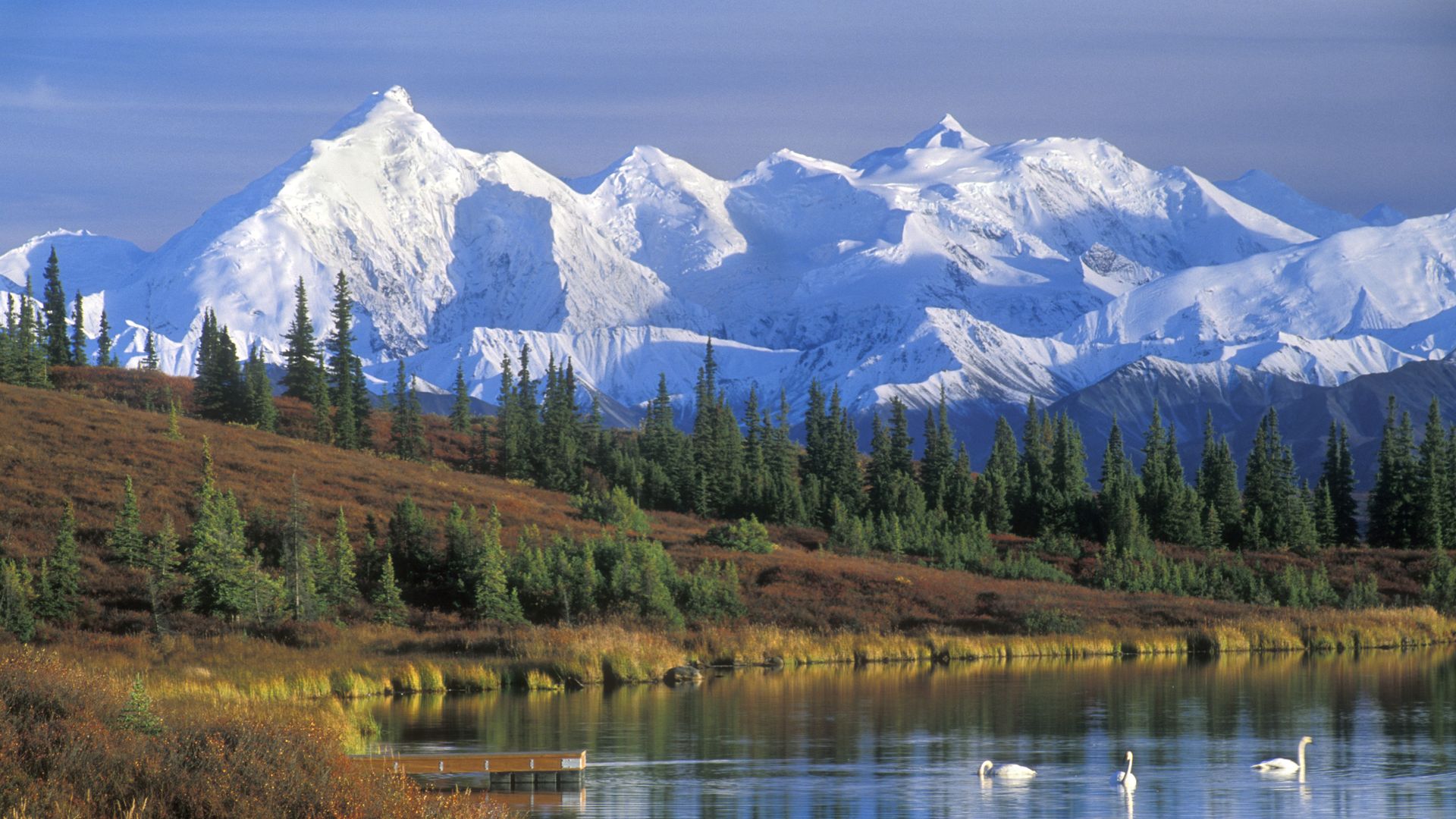 The National Park Service issued a warning that Alaska's Denali National Park has seen "troubling trends" with inexperienced climbers taking unnecessary risks while trying to scale the mountain's summit.
The big picture: May and June are the busiest months for climbing Denali, which is located in southern Alaska and is North America's highest mountain peak, at 20,310 feet above sea level, per AP.
Though the park reported no deaths in 2018 and 2019, two climbers have already died in 2021, and two others have suffered serious injuries, according to NPS.
NPS noted that climbing Denali can pose unique challenges even to experienced climbers who have scaled similar peaks elsewhere in the United States, due to Denali's extreme weather conditions and isolation.
What they're saying: "We have seen a disturbing amount of overconfidence paired with inexperience in the Alaska Range," NPS noted in a statement released on Thursday.
"While climbers may have a good deal of experience at elevations up to 14,000 feet in the Lower 48, the remoteness and extreme weather we get in the Alaska Range make the experience here more challenging and dangerous."
"While it is totally reasonable to gain 7,000 feet of elevation in a day in Colorado and summit a 14'er, going from 14,000 feet to the summit of Denali is a whole different undertaking. There are very few mountaineers capable of moving fast enough to accomplish this safely."
Go deeper