GOP senators hint they're looking for infrastructure deal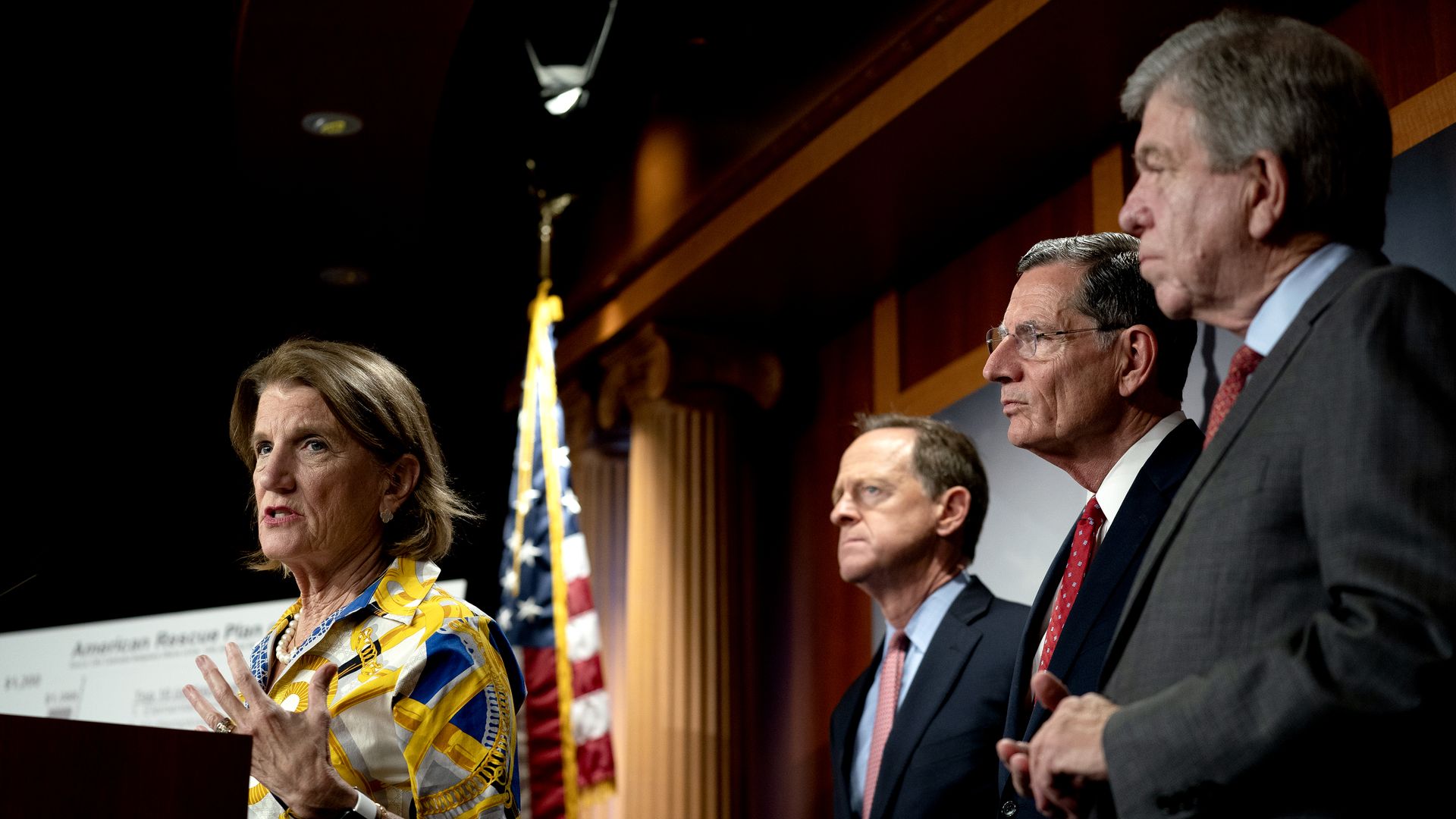 Key Senate Republicans in talks with the White House to negotiate down the administration's trillion-dollar infrastructure package indicated this weekend that they are still looking for a deal.
Why it matters: The White House recently proposed a $1.7 trillion counteroffer to GOP calls to cut spending — below the original $2 trillion price tag, but still too high for Republican negotiators.
Democratic leaders could pass Biden's infrastructure plan on a party-line basis, but "the discussions between Biden and GOP senators represent one of the president's best hopes for a bipartisan policy achievement," the Washington Post reported.
What to watch: Biden is eyeing June 9 when the surface transportation bill that forms a pillar of the administration's infrastructure plan will be brought up for a vote by the House Transportation and Infrastructure Committee, per the Post.
Transportation Secretary Pete Buttigieg told CNN on Sunday that negotiations "need a clear direction" by June 7, when members return from recess.
What they're saying: Key GOP members representing their party in White House negotiations complimented the president's approach when speaking with the Post.
"I have had opportunities and dealings with him over the years, and he's a straight shooter," said Sen. Mike Crapo (R-Idaho). "If he gives you his commitment, you can count on it."
"I think it stems from his, kind of, innate Senate negotiating skills," said Sen. Shelley Moore Capito (R-W.Va.). The senator, who said she'd spoken by phone with Biden earlier in the week, told Fox News Sunday: "I think we can get to real compromise, absolutely, because we're both still in the game."
"I don't want this to get into a 'Biden doesn't know what he's doing.' He totally understands," said Sen. Roy Blunt (R-Mo.). "All of his training is as a senator who understands the importance of finding a place where everybody can be moving forward."
Go deeper