Air Force tries virtual reality to prevent sexual assault, suicide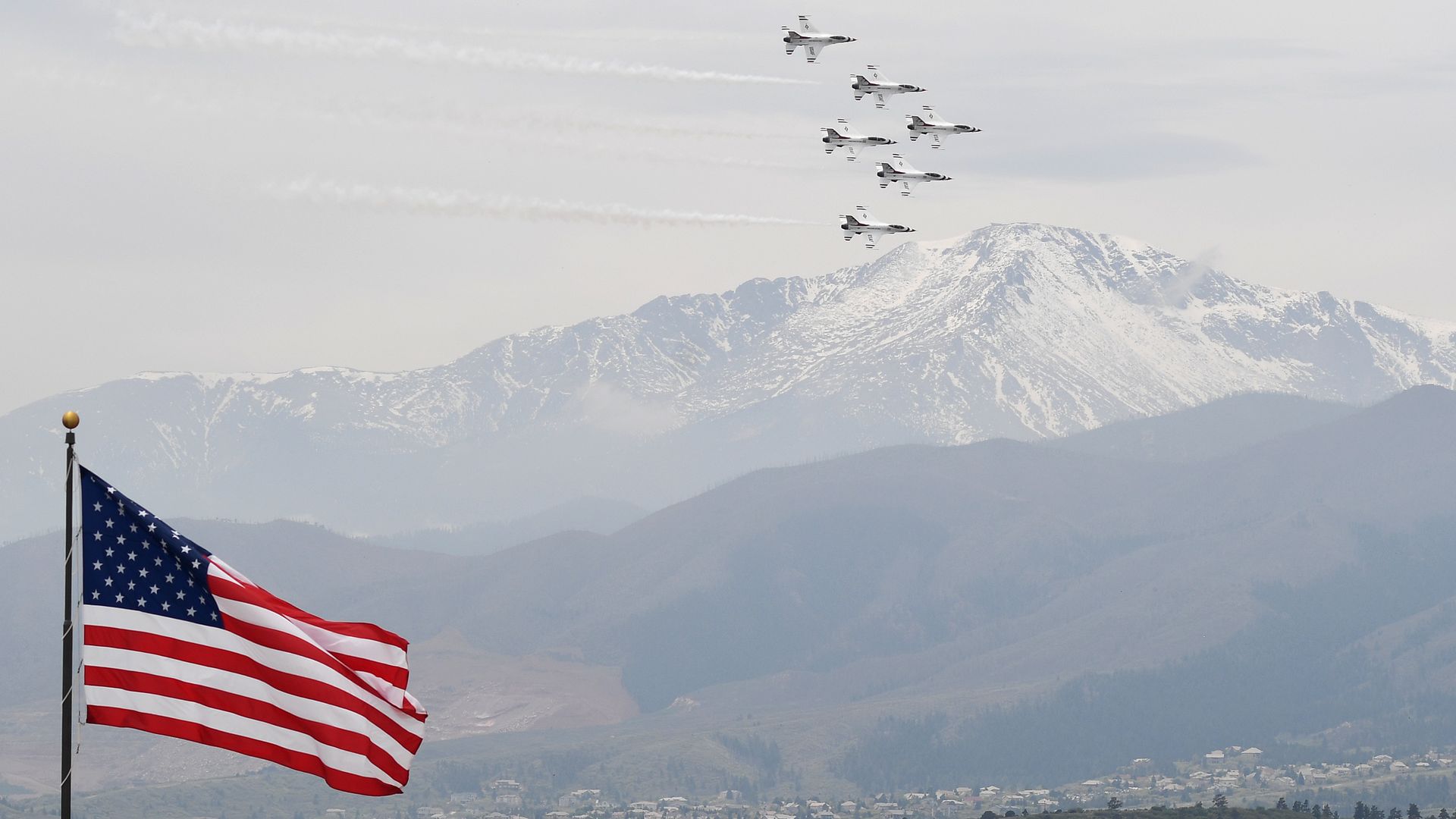 The Air Force is implementing virtual reality technology in an attempt to curb sexual assault and suicide, the New York Times reports.
Why it matters: The virtual reality program comes after years of the Air Force implementing various forms of prevention training, all of which have been unable to lower the reports of suicide and sexual assault, which have been on the rise in recent years.
Between 2014 and 2019, the suicide rate for active-duty troops rose from 20.4 to 25.9 suicides per 100,000, according to Pentagon data.
There were 7,825 reports of sexual assault in 2019 involving service members as victims, according to the New York Times.
The big picture: Of the 1,000 Air Force personnel who have participated in the training, 97 percent say they would recommend it, the Times reports.
In an attempt to increase intervention by bystanders, the virtual reality program places airmen in related scenarios with photo-realistic actors and coaching on which responses would be constructive and which may not.
"It was better than sitting through a briefing and waiting to sign off on a roster. Some of the responses I wouldn't have thought to say, like, 'Have you thought about suicide? Do you have a gun?'" Annette Hartman, a senior airman who participated in the program, told the Times.
What they're saying: "Virtual reality training puts the user in a scenario, not in a classroom where you are zoning out and on your cellphone," said Carmen Schott, the sexual assault prevention and response program manager for the Air Force's Air Mobility Command.
"You are an active participant. You have to be ready. I think that it is going to help airmen retain and remember knowledge," he added, telling the Times: "We don't want people to feel judged. They may not make perfect decisions, but they will learn skills."
If you or someone you know may be considering suicide, contact the National Suicide Prevention Lifeline at 1-800-273-8255 (En Español: 1-888-628-9454; Deaf and Hard of Hearing: 1-800-799-4889) or the Crisis Text Line by texting HOME to 741741.
Go deeper