The unique microbial profiles of our major cities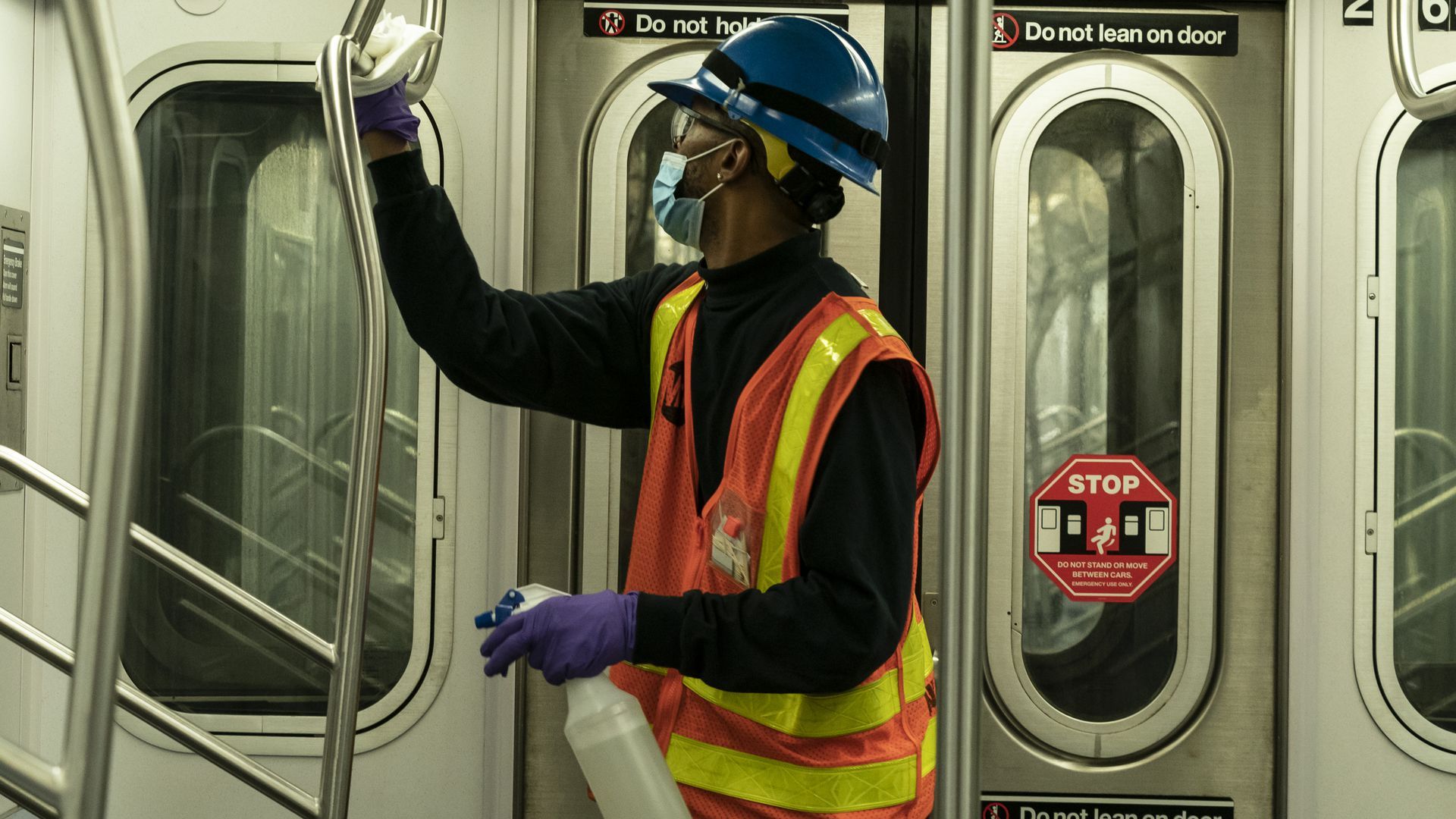 A team of researchers has collected an atlas of unique microorganisms found in the world's subways.
The big picture: While each city has its own unique microbial profile, they possess a distinct urban microbiome that reminds us that we share space not just with our fellow commuters, but vast numbers of bacteria and viruses.
What's happening: A team of more than 900 scientists and volunteers in 60 cities around the world swabbed surfaces of train cars, benches, railings and more in subways and transit stations. They also captured air samples from the transit systems of six cities.
The results, published this week in the journals Cell and Microbiome, are the equivalent of the great naturalist expeditions of the 19th century — only on a microbiological level.
By the numbers: The researchers sequenced the DNA from each sample and discovered 4,246 species of microorganisms, two-thirds of which were bacteria, with the rest a mix of fungi, viruses and other microbes.
They also found more than 10,000 species of viruses and nearly 800 kinds of bacteria that had never before been documented.
Be smart: That might sound scary, especially in the time of COVID-19, but the vast majority pose no threat to human beings.
While each city had its own unique microorganisms, there were some species found nearly everywhere that had likely adapted to living on the unforgiving surface of a subway pole.
The bottom line: If your subway car feels crowded now, as people begin to return to the office, keep in mind that there are 116 times more bacteria in the world alone by weight than there are human beings.
Go deeper: How the world could monitor for potential pandemic viruses
Go deeper