Racism may be breaking Latinos' hearts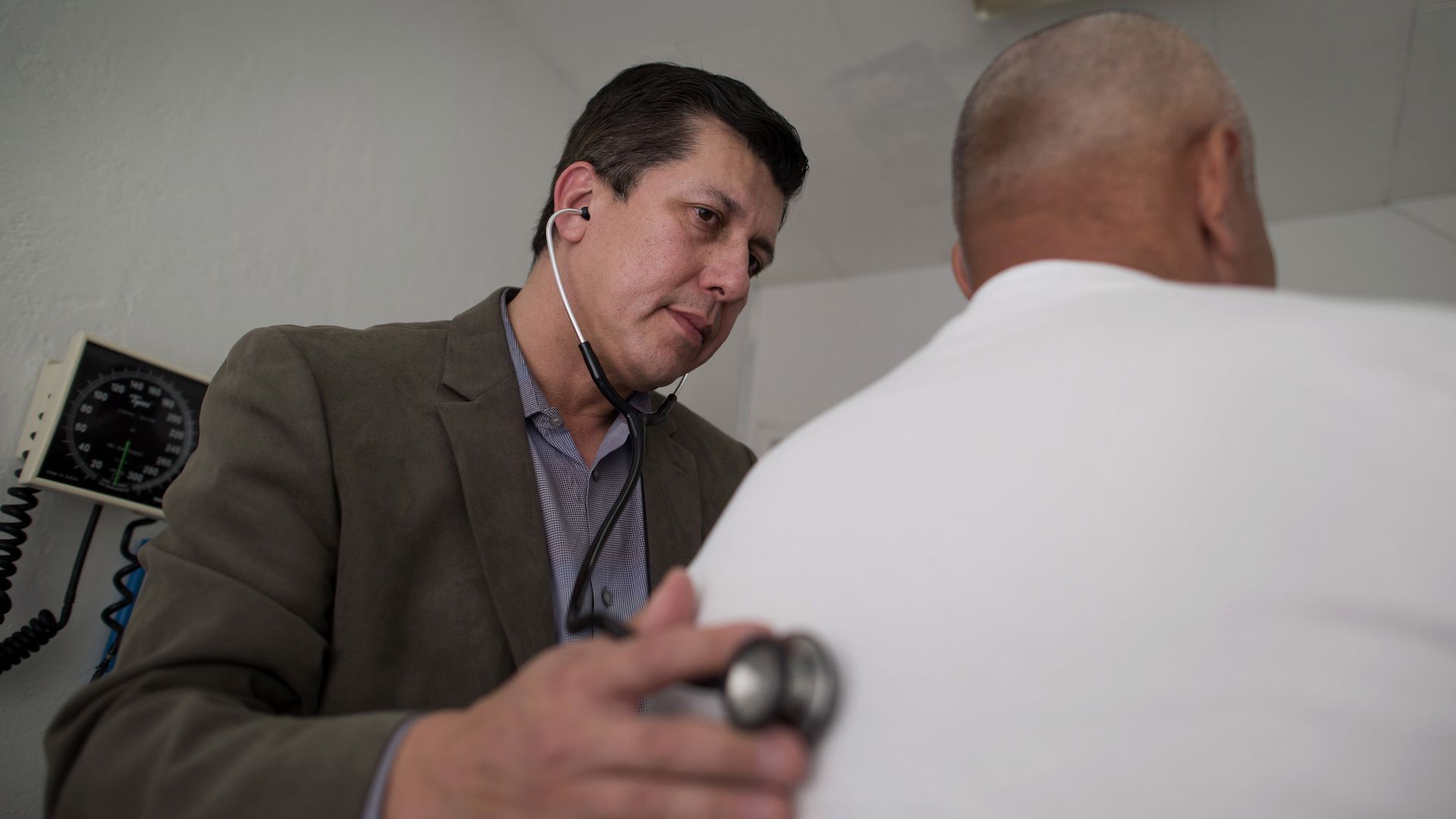 Feeling stigmatized, threatened or discriminated against correlates with structural heart abnormalities in Latinos, according to a preliminary study.
Why it matters: Experts increasingly recognize the negative effects of discrimination on physical wellbeing, and the American Medical Association has identified racism as a public health threat.
How it works: The study measured the left ventricle and atrial health of over 1,800 Latinos—including Hispanics born outside the U.S. or who predominantly speak Spanish—living in the Bronx, Chicago, Miami, and San Diego.
People with an enlarged left atrium or ventricle usually suffer from conditions like high blood pressure and are more prone to have strokes.
What they're saying: "We need to look at discrimination as a stressor and a risk factor so we can identify individuals who are higher risk" of cardiovascular disease, one of the study's authors, Jonathan Oxman, told the American Heart Association this week.
Go deeper: Latino mental health crisis grows
Go deeper