Home health aides want respect as essential workers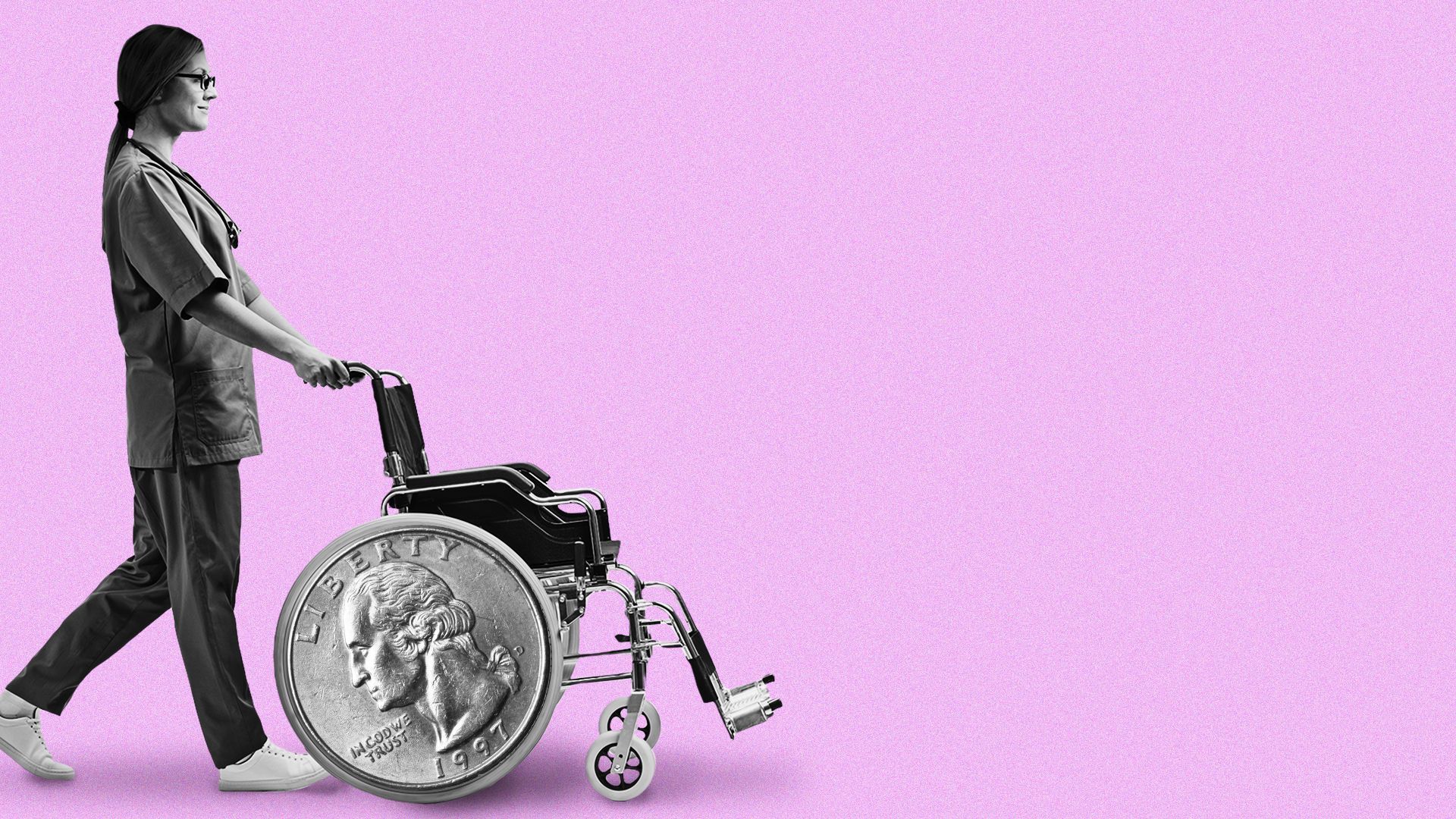 Home caretakers and personal aides, who are overwhelmingly Latinas and Black women, are among the worst-paid workers in the U.S., even as the COVID-19 pandemic has shown the value of their care.
Why it matters: Most home health aides have no benefits, like Medicaid, and earn $10 to $13 an hour on average, which they say barely covers the cost of traveling to and from their house calls.
The Biden administration's jobs plan would raise wages for these workers, who "have been underpaid and undervalued for too long."
What they're saying: "We are part of the healthcare system, but by name only, not based on our access to rights," health aide Orbelina del Carmen tells Noticias Telemundo.
Del Carmen has no health coverage and got COVID-19 while on her job.
Go deeper