The funding gap for Black founders of social apps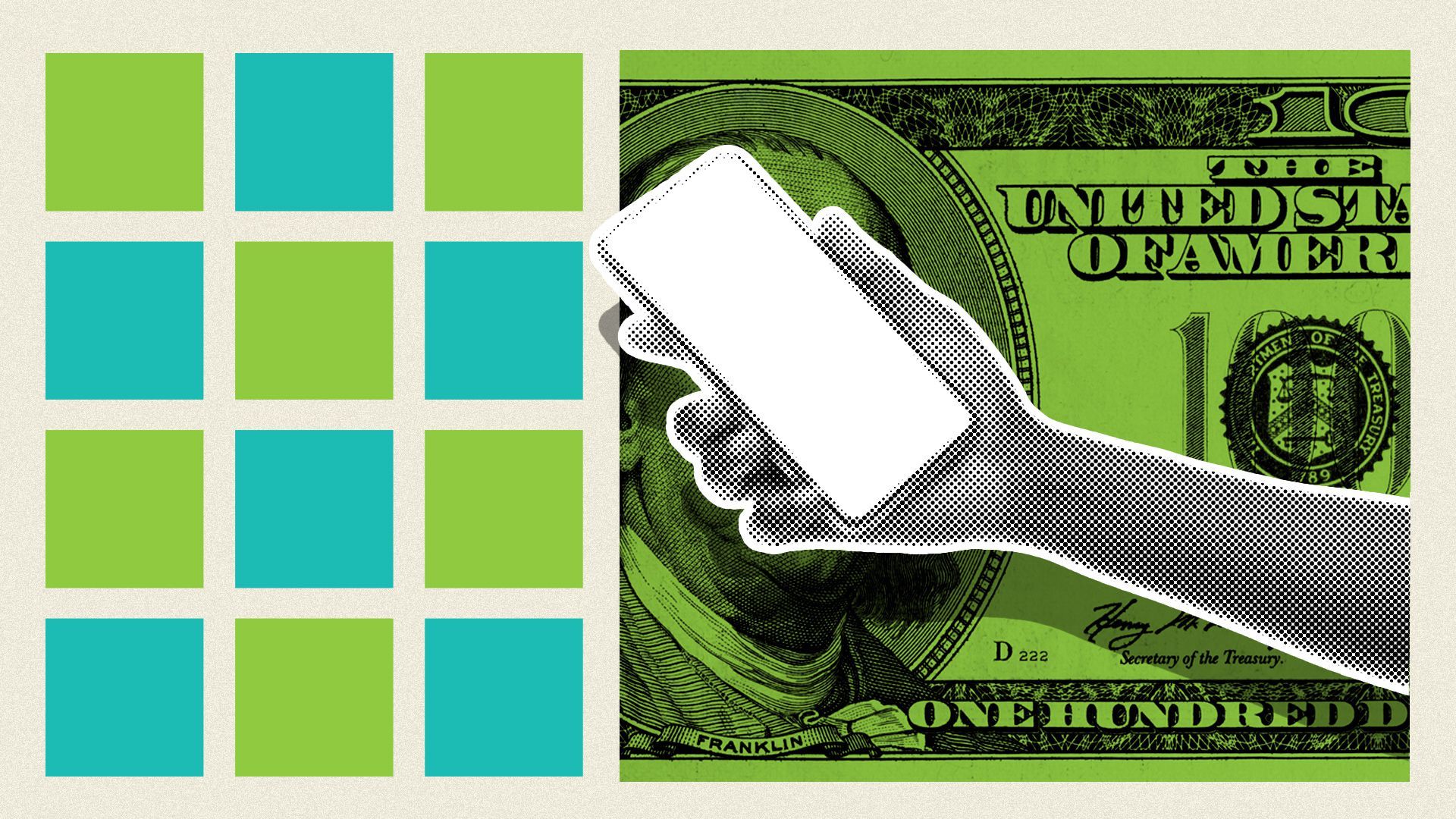 Black Americans have significantly shaped how we socialize online and the media we consume and generate there — yet no major social app today was founded by Black entrepreneurs.
Why it matters: Like in the rest of the startup world, it comes down to the gap in funding Black entrepreneurs have been able to raise.
Between 2015 and August 2020, Black and Latino founders raised over $15 billion—just 2.4% of the total venture capital raised in that time, per Crunchbase.
The big picture: Nearly all of today's major social apps have been started by white men, but that's not for lack of interest or effort by Black entrepreneurs.
Even before MySpace and Facebook (or even Friendster), there was BlackPlanet, a social network launched in 1999 aimed at the Black community.
Since then a number of Black entrepreneurs have ventured into social media technologies, ranging from content-sharing apps (e.g., Socialcam) to futuristic avatar tech (Lil Miquela maker Brud and social network Eternal) to sports apps (Locker Room, Prediction Strike).
Black user contributions to social media networks and their cultural norms and zeitgeist — which in turn fuel the financial success of owners and executives — have also not gone unnoticed.
Last year, audio chat app Clubhouse (which raised more than $110 million by January) was loudly criticized by Black and other users of color for benefiting from the creativity and efforts of conversation moderators, many of whom are people of color, without compensation. The company has since announced a monetization fund for select creators and features.
Apps like TikTok — where short videos of dance routines created by young Black users routinely go viral or are co-opted by more famous white influencers — have faced similar criticism.
Between the lines: "People who have had these ideas never got the funding to push them to that level," says Dan Runcie, founder of the hip-hop business-focused newsletter Trapital.
He points out that Ryan Leslie, a Black musician (and Harvard alumnus), founded text message marketing company SuperPhone in 2013, yet has been eclipsed by newer competitors like Community that raised substantially more venture capital.
"It's not even scaling, but to experiment and create," says Realtime co-founder and CEO Vernon Coleman.
Naj Austin, founder of social networks Ethel's Club and Somewhere Good, adds that unlike white male founders who can raise large amounts of funding just to try out ideas, she has to meticulously allocate funding to operate her company. "I don't think Black founders necessarily get the same opportunity to fail and still be given money."
There's also the target market challenge when pitching investors, whether it's because they assume it's not an app for them, or don't grasp the size of a market that doesn't include them.
"How many people of color can there be?" Austin recalls being asked by white investors.
There's optimism that things are (slowly) changing.
"It's changing and the way that it's changing is you're getting a lot of Black and Brown managers … and some of those managers are managing more than $100 million, like us," says MaC Venture Capital managing partner Marlon Nichols.
Austin says that fundraising the second time around was a smooth process, largely because she focused on pitching investors who personally understood the need for social apps specifically with people of color in mind.
The bottom line: "I'm 100% certain that ... if a Black founder builds a social platform and it's properly capitalized and properly targeted to the users that usually make these things pop, then it's gonna pop," Nichols says.
Go deeper