Biden calls Texas voting restriction bill "an assault on democracy"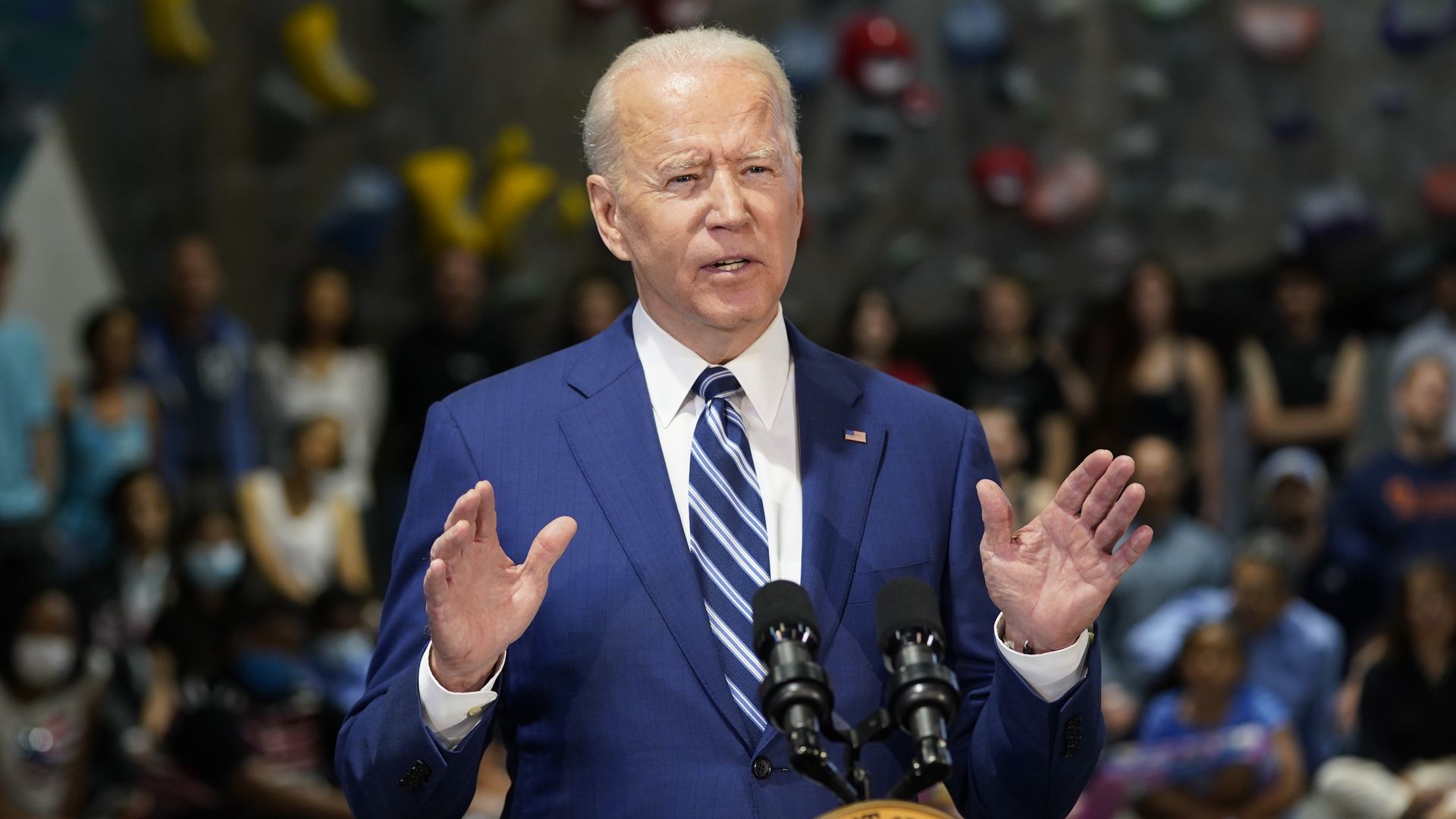 President Biden criticized a Texas bill that puts new restrictions on certain voting methods in the state, calling it "an assault on democracy" in a statement on Saturday.
Why it matters: The legislation, which Texas Gov. Greg Abbott (R) is expected to sign into law, bans drive-through and 24-hour voting and adds new requirements on absentee and mail-in ballots.
What they're saying: "It's part of an assault on democracy that we've seen far too often this year — and often disproportionately targeting Black and Brown Americans," Biden said.
"It's wrong and un-American. In the 21st century, we should be making it easier, not harder, for every eligible voter to vote," Biden added.
"I call again on Congress to pass the For the People Act and the John Lewis Voting Rights Advancement Act. And I continue to call on all Americans, of every party and persuasion, to stand up for our democracy and protect the right to vote and the integrity of our elections."
The big picture: When Abbott signs the bill, Texas will join Georgia and Florida in enacting voting restrictions in the aftermath of the 2020 election.
Former Attorney General Bill Barr said last December that the Justice Department had not uncovered evidence of widespread voter fraud that would change the outcome of the 2020 presidential election.
Go deeper