Small number of Big Ten athletes had myocarditis after COVID-19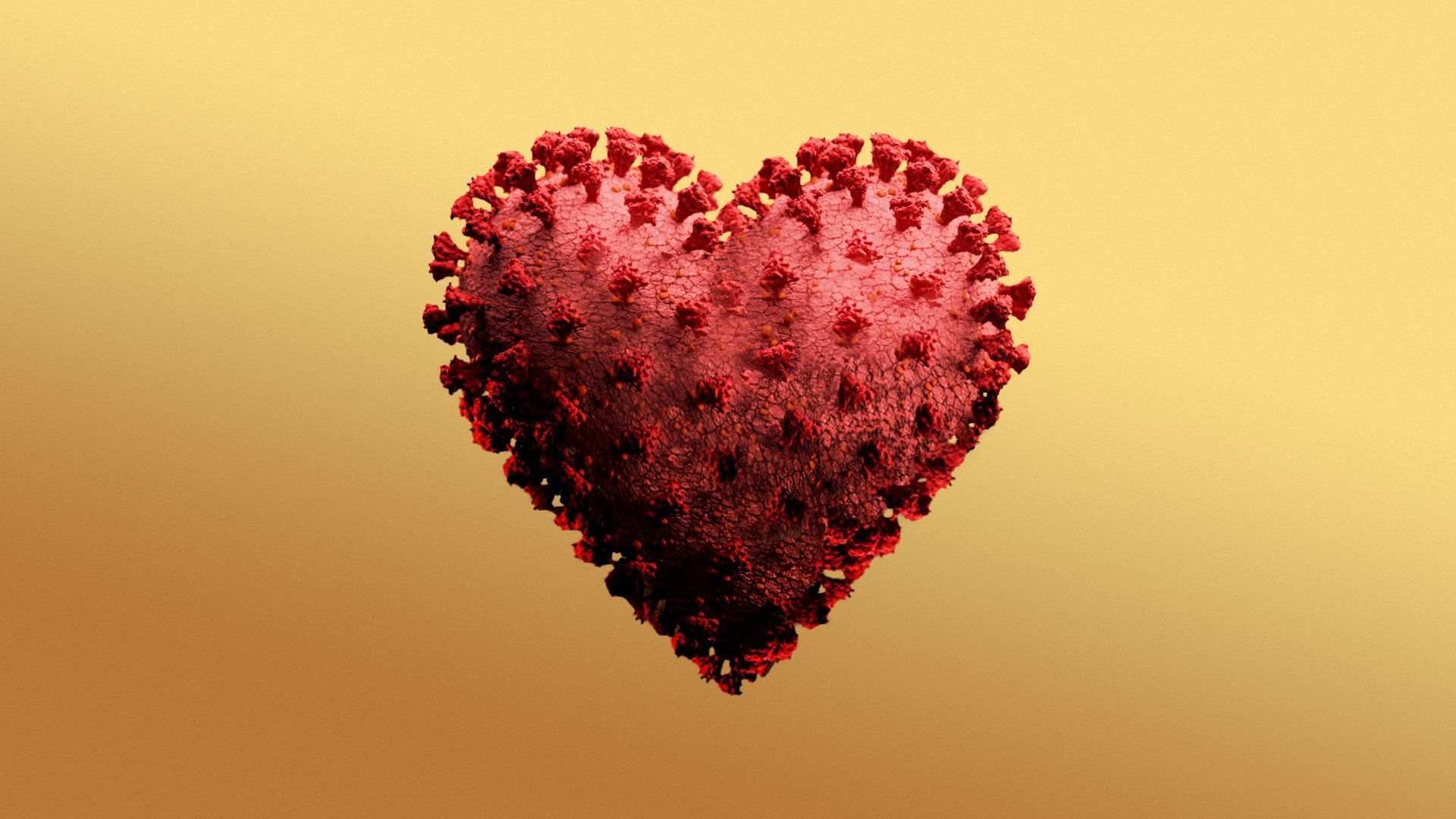 Only about 2% of college athletes who recovered from COVID-19 were later diagnosed with myocarditis, or inflammation of the heart, according to a new study published Thursday in JAMA Cardiology.
Why it matters: The study, with some of the most comprehensive data yet on the cardiac condition connected to COVID-19, reveals its prevalence is less than previously recorded.
Exercising with myocarditis can increase the risk of cardiac arrest and sudden death among athletes and young people.
The big picture: The complication and its unknown long-term effects contributed to Big Ten and other intercollegiate conferences' postponed seasons last fall.
The incidence of sudden cardiac death in college athletes has been estimated at one per 50,000 per year.
Details: Close to 40 of the 1,597 athletes who tested positive for the virus and had a cardiac evaluation were found to have clinical myocarditis or subclinical myocarditis, the study shows.
Nine athletes were symptomatic, with most experiencing chest pain and some with heart palpitations.
The study found MRIs were much more effective at detecting inflammation of the heart than symptom-based testing.
Be smart: People who had COVID-19 and no initial symptoms of chest pain or palpitations can partake in physical activity as long as they "take it more slowly," Curt Daniels, a cardiologist and professor at the Ohio State Wexner Medical Center who led a team of 30 researchers on the study, tells Axios.
"We do think exercise is safe after COVID," he said. "You should slowly increase your activity in exercise and make sure you don't have symptoms as you go back."
One factor researchers are still uncertain of is the length of time someone who develops myocarditis needs to recover, Daniels said.
The study also exposed an overall COVID-19 positivity rate of about 30% among Big Ten schools' athletes. Rates varied by school from 13% at one to nearly 50% at another.
From last March to December, 13 Big Ten schools participated in the study, which showed 2,810 athletes tested positive for COVID-19.
Separately, another study released earlier this month showed college athletes that recovered from heart abnormalities after testing positive for COVID-19 had no heart damage or inflammation.
Go deeper