Paul Ryan: GOP "at a crossroads," urges party to focus on "principles," not people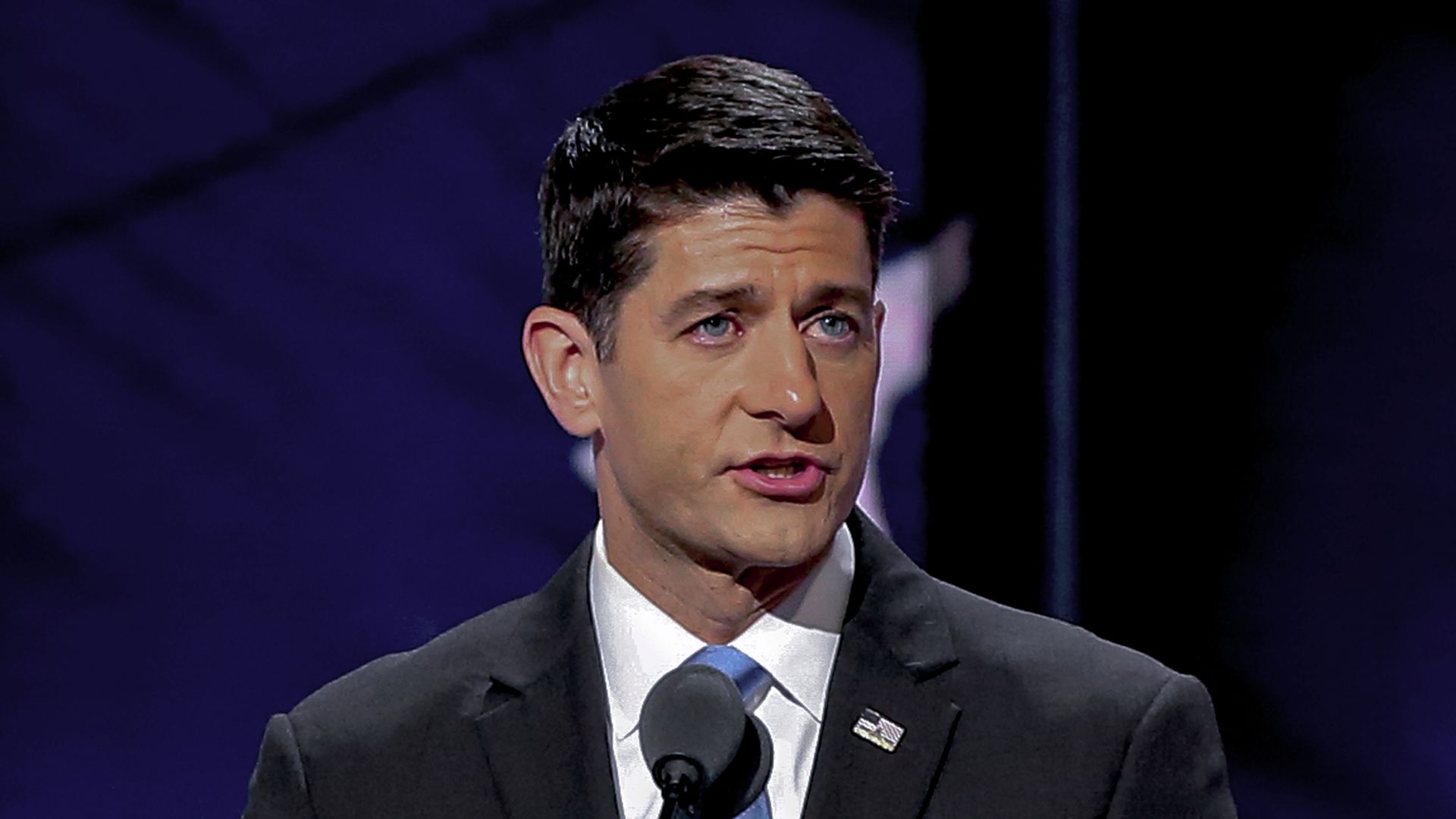 Former House Speaker Paul Ryan (R) in an address at the Ronald Reagan Presidential Library in Simi Valley, Calif., on Thursday evening told his fellow Republicans to stop focusing on the "populist appeal of one personality," and avoid getting "caught up in every little cultural battle," per excerpts of his remarks.
Why it matters: Former President Trump continues to have a profound influence over the GOP. In his speech, Ryan set out to "obliquely [criticize] Donald J. Trump ... warning Republicans that the only viable future for the fractured party is one unattached to the former president," the New York Times writes.
Yes, but: Ryan avoided mentioning Trump by name. Per excerpts, Ryan's only direct reference to the former president surrounds his "populist" image, which in conjunction with "conservative principles," Ryan credited for the "powerful and inclusive economic growth in 2020."
Of note: Earlier this week, Ryan headlined a fundraiser for prominent Trump critic Rep. Adam Kinzinger (R-Ill.).
What he's saying: "If the conservative cause depends on the populist appeal of one personality, or on second-rate imitations, then we're not going anywhere," Ryan said.
"Voters looking for Republican leaders want to see independence and mettle."
"[W]e conservatives have to be careful not to get caught up in every little cultural battle. Sometimes these skirmishes are just creations of outrage peddlers, detached from reality and not worth anybody's time," he said.
"They draw attention away from the far more important case we must make to the American people."
"[E]ven after the setbacks of 2020, it will be up to the conservative movement, as it always is, to serve those ideals with conviction, heart, and respect for the American people."   
Ryan also criticized the Biden administration, saying, "In 2020, the country wanted a nice guy who would move to the center and depolarize our politics. Instead, we got a nice guy pursuing an agenda more leftist than any president in my lifetime. "
Go deeper