Sen. Murkowski: McConnell is putting politics above Jan. 6 commission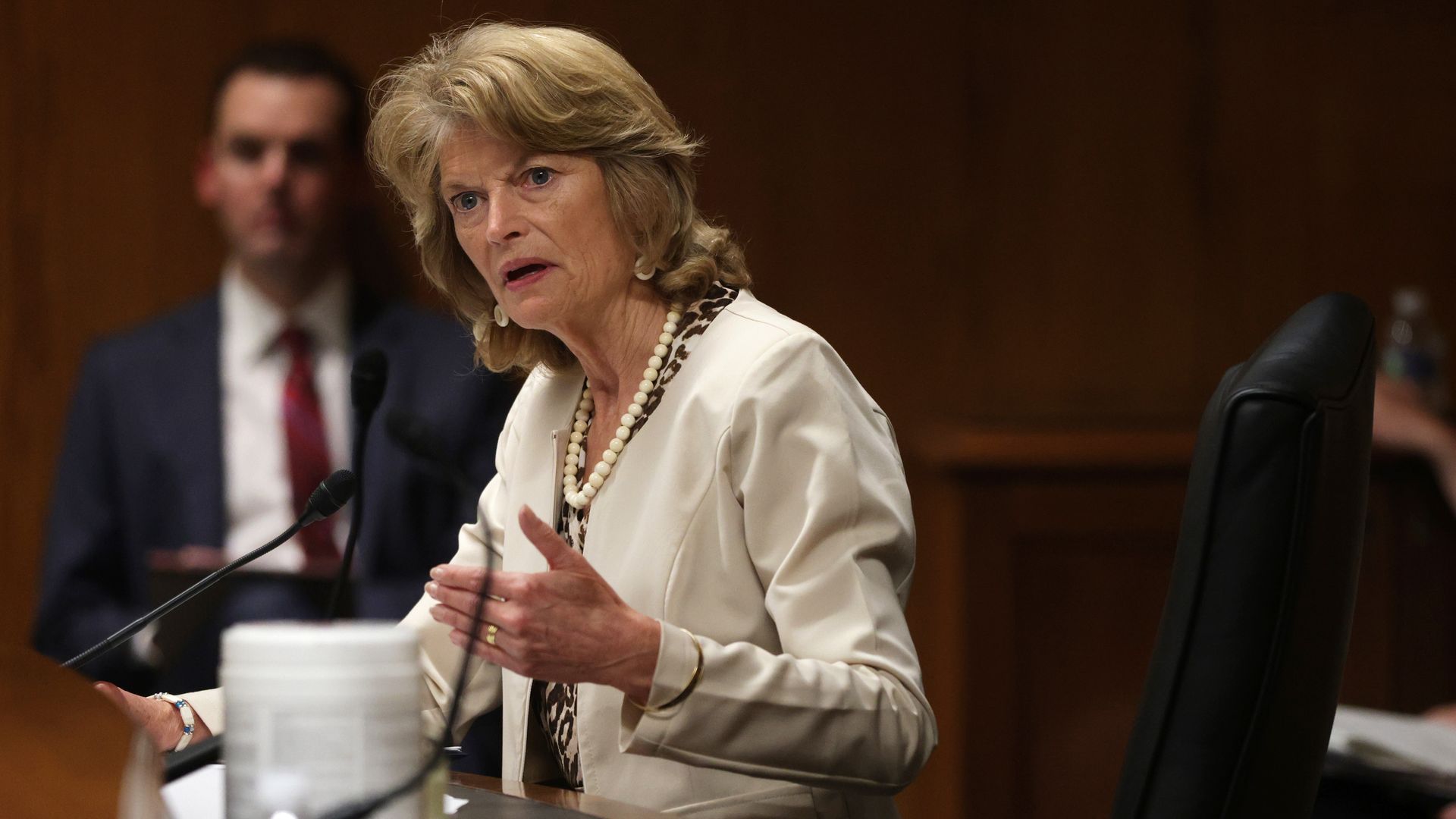 Sen. Lisa Murkowski (R-Alaska) told reporters on Thursday that she believes Senate Minority Leader Mitch McConnell (R-Ky.) is blocking legislation that would form a bipartisan commission to investigate the deadly Jan. 6 Capitol riot for "short-term political gain," according to HuffPost.
Why it matters: Murkowski, who faces re-election next year, is one of only three Senate Republicans to publicly support the commission, which is expected to be blocked by other Republicans Friday.
Sen. Mitt Romney (R-Utah) has said he'd support the commission, and Sen. Susan Collins (R-Maine) has said she's in favor of the commission with certain changes to the House-passed legislation.
The House passed the bill last week with 35 GOP votes.
What she's saying: "To be making a decision for the short-term political gain at the expense of understanding and acknowledging what was in front of us on Jan. 6, I think we need to look at that critically. Is that really what this is about, one election cycle after another?" Murkowski said, per HuffPost.
"Or are we going to acknowledge that as a country that is based on these principles of democracy that we hold so dear. And one of those is that we have free and fair elections. ... I kind of want that to endure beyond just one election cycle," the senator added.
"I need to know. I think it's important for the country that there be an independent evaluation. ... If you want to make this an independent commission, then, Leader, this is your opportunity. Pick the right people," Murkowski said.
"I guess now we'll never know," she said, referring to unresolved questions about the riot. "Isn't that part of the problem, that we'll never know? It'll never be resolved. It'll always be hanging out there."
The big picture: On Thursday, McConnell said on the Senate floor that he believes the commission is "extraneous" since the Justice Department is already conducting a massive investigation into the riot.
Republican opposition to the commission has also infuriated moderate swing vote Sen. Joe Manchin (D-W.Va.).
Go deeper: Mother of late Capitol Police officer pressures GOP senators on Jan. 6 commission
Go deeper